Akron Law boasts highest first-time pass rate on bar exam among public law schools in Ohio
05/04/2020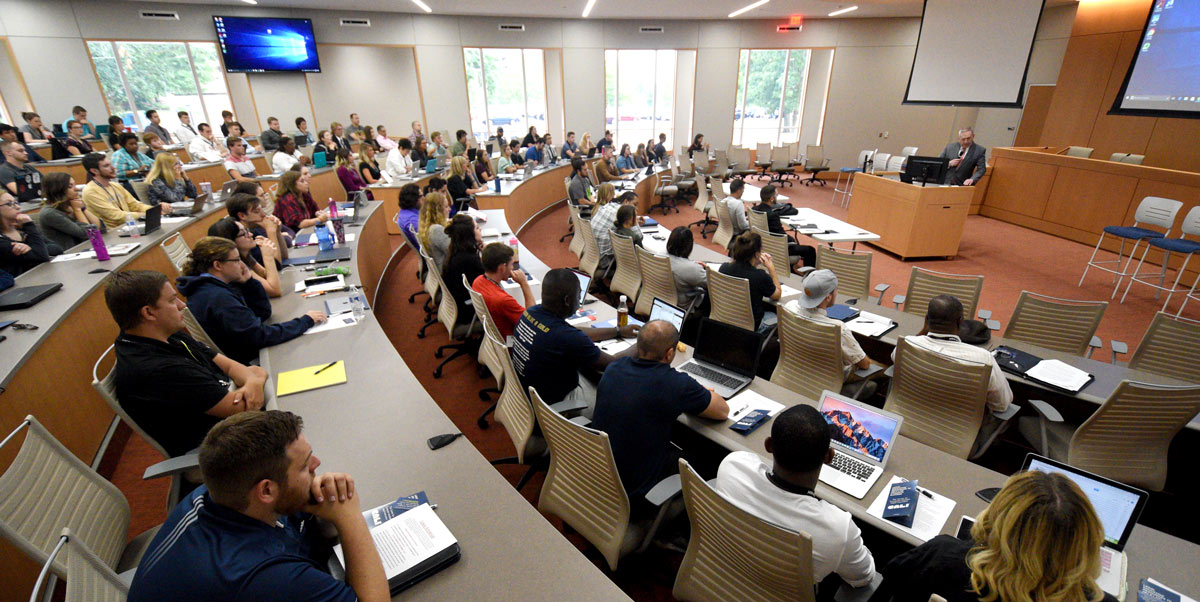 For the second February in a row, graduates of The University of Akron School of Law (Akron Law) posted the highest first-time pass rate (81%, or 13 out of 16 students) among Ohio's public law schools.
Akron Law's 56% pass rate (19 of 34 for all takers, which includes repeat takers), was a close second to The Ohio State University (58%, 11 of 19) among Ohio public law schools.
Akron Law also beat the overall pass rates for both first-time takers and all takers in Ohio. The overall pass rate for Ohio's 81 first-time takers was 74%, and the overall pass rate for all 252 takers was 49%.
These results are even more notable given that Akron Law had the highest number of both first-time takers (16) and all test takers (34) among all Ohio law schools.
Congratulations to Akron Law graduates
"I want to recognize the hard work of all our graduates who prepared for the February bar exam," said Akron Law Dean Christopher J. (C.J.) Peters. "And I want to heartily congratulate those 19 graduates who passed this bar exam.
"I also want to thank our terrific Academic Success professionals for their above-and-beyond efforts to help our December grads prepare for the February exam and for their ongoing work in helping our students and graduates succeed," Peters added. "Many thanks also to our faculty and other staff members who worked with our February test takers.
"As pleased as we are with these results, our goal is for every one of our graduates to pass the bar on their first try and embark on a successful career in their chosen field," Peters continued. "And we believe this is a realistic goal. In January 2019, we began partnering with bar review leader BARBRI to further assist our students in their academic success and passage of the bar exam. The program provides students with additional comprehensive and tailored support services beginning before their first class and continuing throughout their time at Akron Law and until they pass the bar exam.
BARBRI p

artnership benefits students

"All the advantages of the BARBRI program are included in our under-$25,000 tuition," Peters added. "We believe the partnership will help us come closer to consistently achieving that 100% goal. Our February 2019 test takers benefited to some degree from the partnership, but it will take at least three years to bear its full fruit."

Those who passed the exam and meet all other admission requirements will be sworn in during a special session of the Ohio Supreme Court on Monday, May 11, at 1 p.m. using remote technology.

Learn more about The University of Akron School of Law.
---
Media contact: Lisa Craig, 330-972-7429 or lmc91@uakron.edu.