Engineering professor receives award
09/09/2022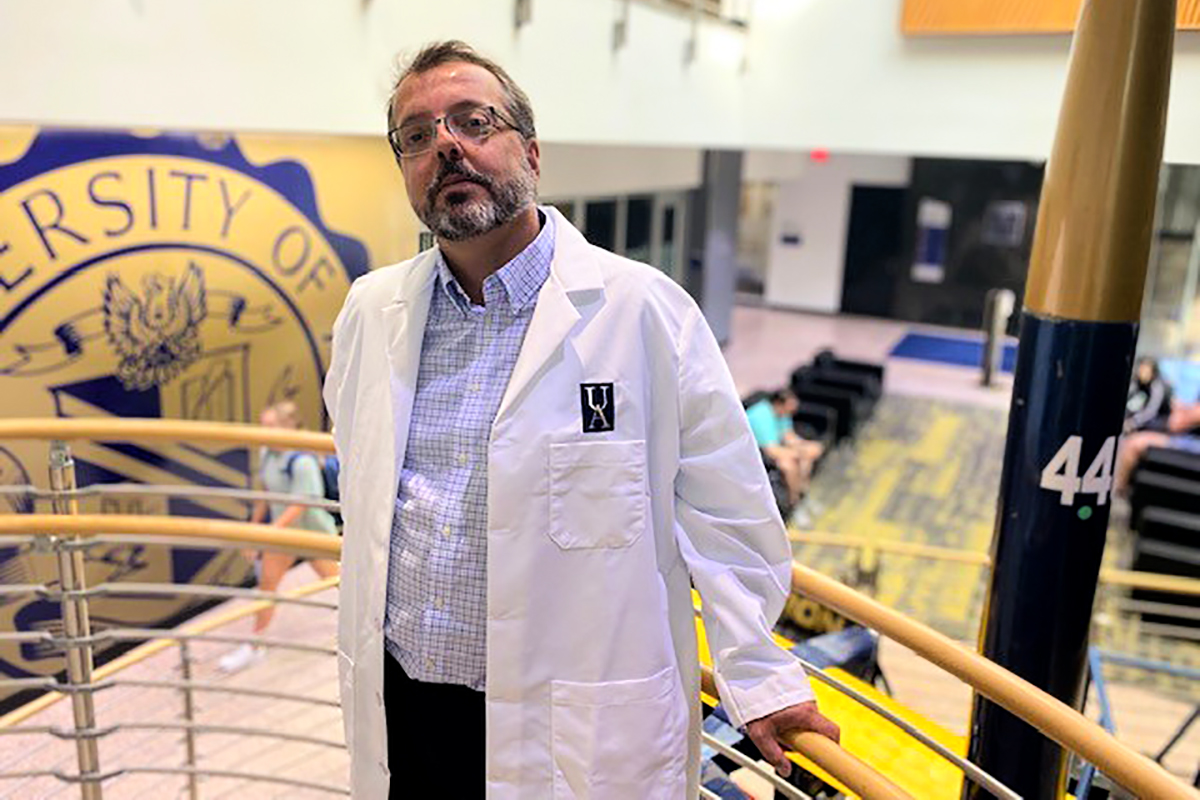 For associate professor in the Department of Chemical, Biomolecular, and Corrosion Engineering, Dr. David Bastidas's dedication to research is now being acknowledged on a national level through Corrosion Division Rusty Award for Mid-Career Excellence from The Electrochemical Society.
Division awards are dedicated to the recognition of work done in the trenches with an emphasis on accomplishments in the researcher's particular fields.
Dr. Bastidas's research focuses on electrochemical thermodynamics, kinetics of corrosion, and inhibition mechanisms.
"David embodies everything that is great about The University of Akron," says Craig Menzemer, Dean of the College of Engineering and Polymer Science. "He is driven, hard-working, and entirely dedicated to his students' learning and success."
Dr. Bastidas is currently the faculty advisor for the Corrosion Squad student organization and is a 2022 recipient of The University of Akron Outstanding Campus Advisor Award and Outstanding Faculty Engagement Award. He received his bachelors and doctoral degrees from the Universitat de Barcelona. Dr. Bastidas has authored over 150 publications and presented at a number of invited conferences.
---
RELATED CONTENT:
---
Media contact: Cristine Boyd, 330-972-6476 or cboyd@uakron.edu.
Share