Graduate School — A history of world-renowned graduate education and research
04/02/2020

As part of The University of Akron's sesquicentennial celebration — honoring 150 years of our people, place and promises — we are hosting a "Celebration of Academic Excellence" to highlight the history and future of our many academic disciplines.

The month of April is dedicated to our Graduate School.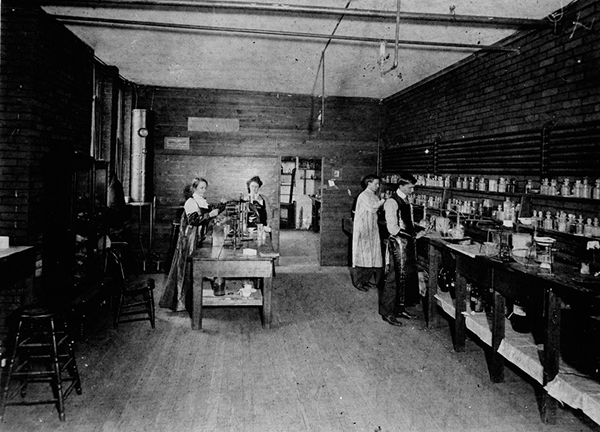 Graduate students completing a chemistry lab in Crouse Gym, circa 1904-1906.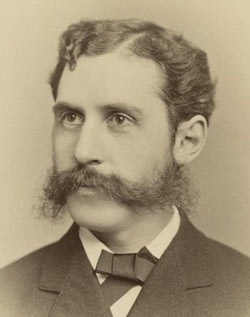 Dr. Charles M. Knight, founder of the Chemistry Depart­ment, began teaching the world's first college courses in rubber chemistry, producing workers and chemists for the growing rubber companies in Akron.
Since awarding its first master's degree in 1882, The University of Akron has, throughout its history, been at the forefront of graduate education and research.
In 1909, Buchtel College began offering the world's first rubber chemistry courses, and later began offering graduate degrees to students sponsored by local rubber companies.
In 1956, it established its first Doctor of Philosophy degree, in polymer science. the University quickly became an international center for polymer research and training, attracting students from around the world.
This success led, in 1960, to the formation of the Graduate Division, later named the Graduate School, and to an expansion of graduate programs, including a Ph.D. in Engineering in 1969.
The University again achieved international renown in 2017, when it graduated the world's first students with doctoral training in biomimicry.
Today, the Graduate School offers more than 100 advanced degrees in the liberal arts, sciences and various professional fields, and its programs continue to rank among the country's best.
To learn more, visit the Graduate School at UA online.
---
Media contact: Cristine Boyd, 330-972-6476 or cboyd @uakron.edu.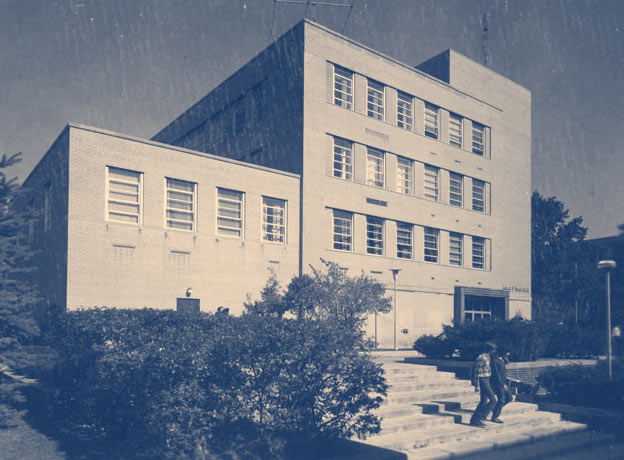 The Education Building (later Zook Hall) is where the Graduate School operated out of in 1963-64.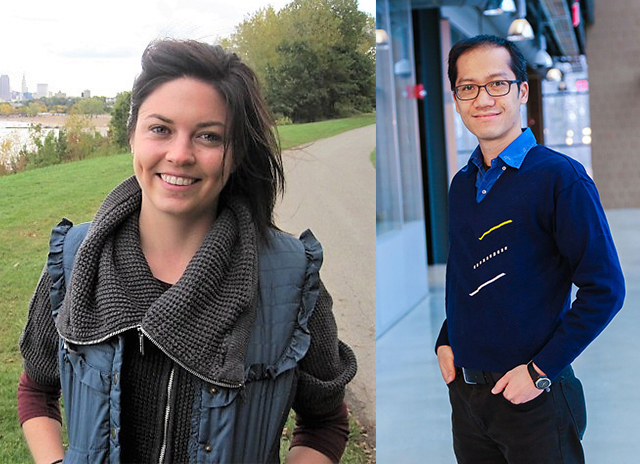 In 2017 the University graduated the world's first two students with Ph.D.-level training in biomimicry — Emily Kennedy and Bor-Kai (Bill) Hsiung. They are now working on hedgehog-inspired impact protection technology that could be used in football helmets to reduce the risk of concussions.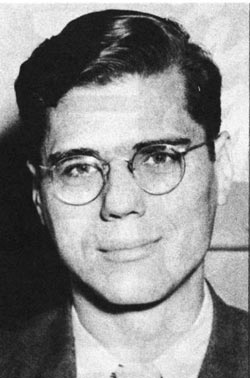 Professor Ernest H. Cherrington, Jr., who served as Dean of Graduate Studies from 1955-1960 and as Dean of the Graduate Division from 1960-67.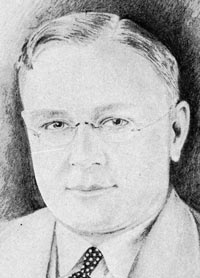 Charles Bulger, who served as the first Dean of Graduate Work from 1933-1950.