Peters named dean of School of Law
04/19/2017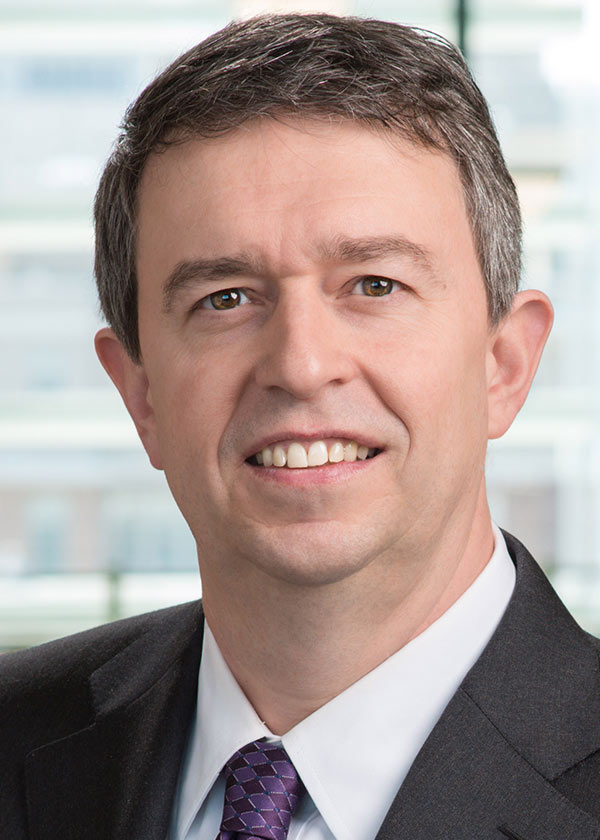 Christopher J. (C.J.) Peters
Following a national search, Christopher J. (C.J.) Peters, the associate dean for faculty scholarship and a professor of law at the University of Baltimore School of Law, has been selected as the next dean of The University of Akron's School of Law. The UA Board of Trustees approved the appointment today, and he will start in his new position on June 15.
President Matthew J. Wilson said Peters has the background and vision to be an exemplary leader of the school.
"Akron Law continues to rise in a difficult market," Wilson said. "First-year enrollment has increased nearly 40 percent over the past two years at Akron Law due to its innovative initiatives, affordability, wide-ranging training opportunities, global reach and strong outcomes, especially with respect to bar passage and employment rates. C.J. has the right experience, leadership qualities and academic accomplishments to sustain this momentum and build on our long tradition of providing excellent value to students."
Peters said he sensed the momentum during his visits to campus.
"The school's reputation is growing, and there's a real buzz around the place," Peters said. "Faculty, staff and students are proud to be at Akron Law. I was especially impressed by the enthusiasm and dedication of the faculty and staff members I met. They really care about providing a first-rate legal education, and they're working overtime – often quite literally – to make Akron Law the best institution it can be."
Peters said law schools need to be bold to thrive in these challenging times.
"Law schools need to develop new programs in addition to the traditional JD degree program," he said. "Akron Law's Master of Studies in Law (MSL) and Intellectual Property Certificate programs are great examples of this. Law schools also need to find innovative ways to deliver the educational content they offer, such as fully online programs. One of my priorities as dean will be to expand Akron Law's existing non-JD degree and certificate programs, which almost certainly will include one or more fully online components."
In noting that Ohio is a crowded state for law schools, Peters said Akron Law has attributes that will help it compete.
"Momentum is a precious thing, and I'm eager to capitalize on it over the next few years and solidify Akron Law's reputation as one of the best law schools in Ohio and as a top-100 law school nationally," he said. "With our recent success in enrollments and outcomes, our outstanding faculty and staff, a supportive University and loyal alumni, Akron Law has a unique opportunity to stand out in a very competitive legal education market. That's great news for our students and graduates, who benefit when their law school is widely recognized for the outstanding legal education it provides."
Peters graduated cum laude from the University of Michigan Law School, where he was associate editor of the Michigan Law Review his final year. He earned his B.A. summa cum laude in history from Amherst College.
He has a wealth of teaching experience at law schools including U-M, Chicago, Loyola Los Angeles, Toledo and Wayne State. He has been teaching at Baltimore Law since 2009, and in 2015, he was appointed associate dean for faculty scholarship.
Peters has been published widely. He is the author of "A Matter of Dispute: Morality, Democracy, and Law" (Oxford University Press, 2011). His writings have been featured in law reviews at such schools as Harvard, Columbia, Yale, UCLA, Oklahoma, BYU and Northwestern.
To help make an Akron Law degree even more affordable—and to honor the legacy of his late grandfather, a longtime Michigan trial judge—Peters has established the Judge Donald T. Anderson Endowed Scholarship for the benefit of Akron Law students. Peters said he hopes its recipients will be inspired, as he has been, by Judge Ander­son's lifelong dedication to public service and concern for the practical impact of the law, particularly on society's most vulnerable members.
RELATED: