UA launches two new varsity esports teams
12/18/2019

Due to overwhelming popularity, The University of Akron added two varsity teams to its esports program earlier this fall — the popular Fortnite: Battle Royale and Tom Clancy's Rainbow Six Siege. The two teams bring the Akron Esports team total to seven, joining current teams: League of Legends, Overwatch, Rocket League, Counter-Strike: Global Offensive and Hearthstone.

"I am excited to be able to add both of these popular games to our roster," said Nathan Meeker, director of esports at UA. "We have had amazing growth at the club level for Fortnite: Battle Royale and Rainbow Six Siege with hundreds of students involved in the clubs and tryout process. It's great to be able to support two club programs that were already doing well in their respective divisions and help turn them into varsity programs."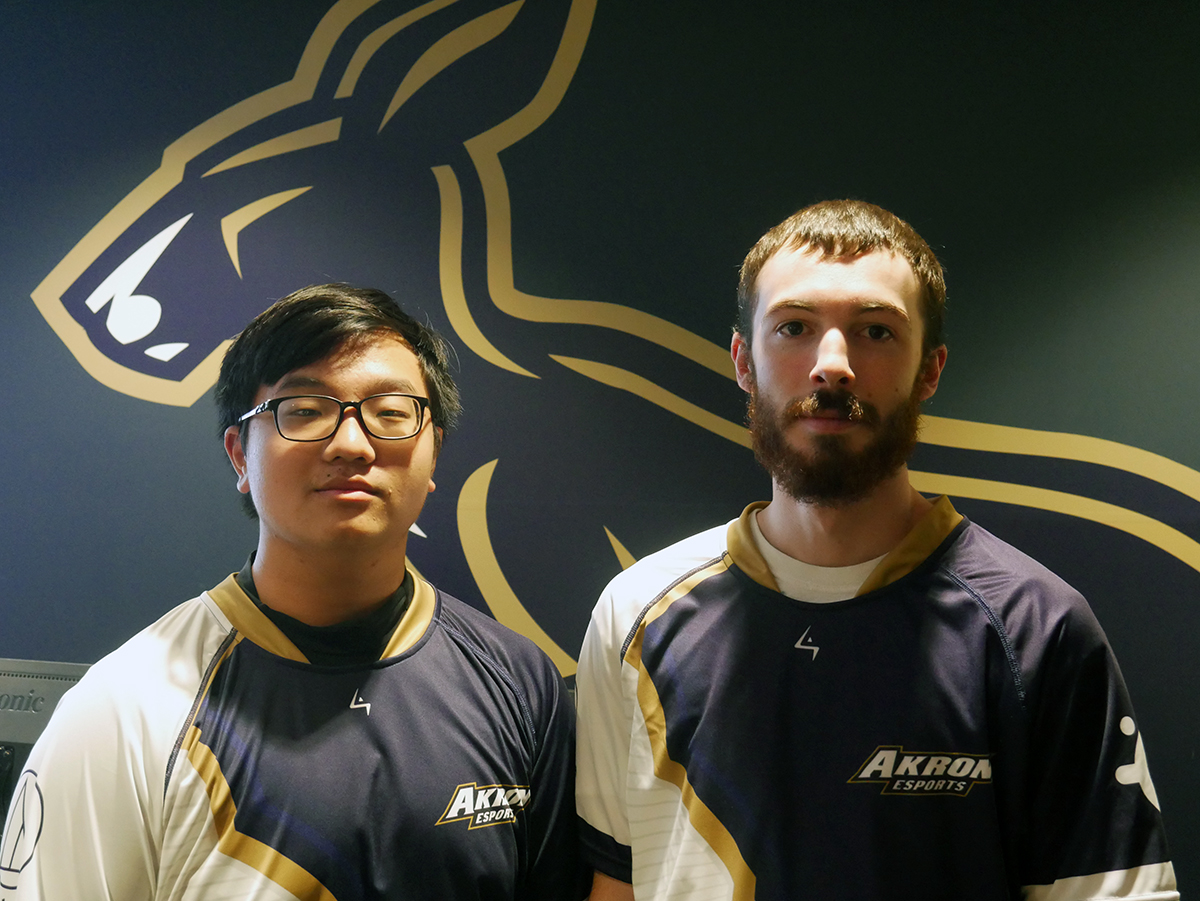 UA's Fortnite: Battle Royale varsity student-players are Brandon Vang (left) and Jordan Kienzle.
Rainbow Six Siege is a tactical, team-based first-person shooter game. Each team selects five characters who play against each other as attackers or defenders to see which team is better at working together to secure or defend the objectives. Fortnite: Battle Royale is a survival game where players and their teammates are pitted against other teams in a large arena after their characters skydive onto an island. Teams earn points for eliminations and placements and those points are compared to the other teams that are also competing in the league.
This season, in its first as a varsity program, Akron's Rainbow Six Siege team finished on top of the standings in both the College Rainbow Six League and the College Esports Association (CEA) league. The team is currently competing in playoffs in the Collegiate R6 league. The team entered as the No. 1 seed for all three leagues. Akron's Fortnite team is also in playoff contention in the Collegiate Star League. The student-players for Fortnite: Battle Royale and Rainbow Six Siege bring the program to 52 total varsity players.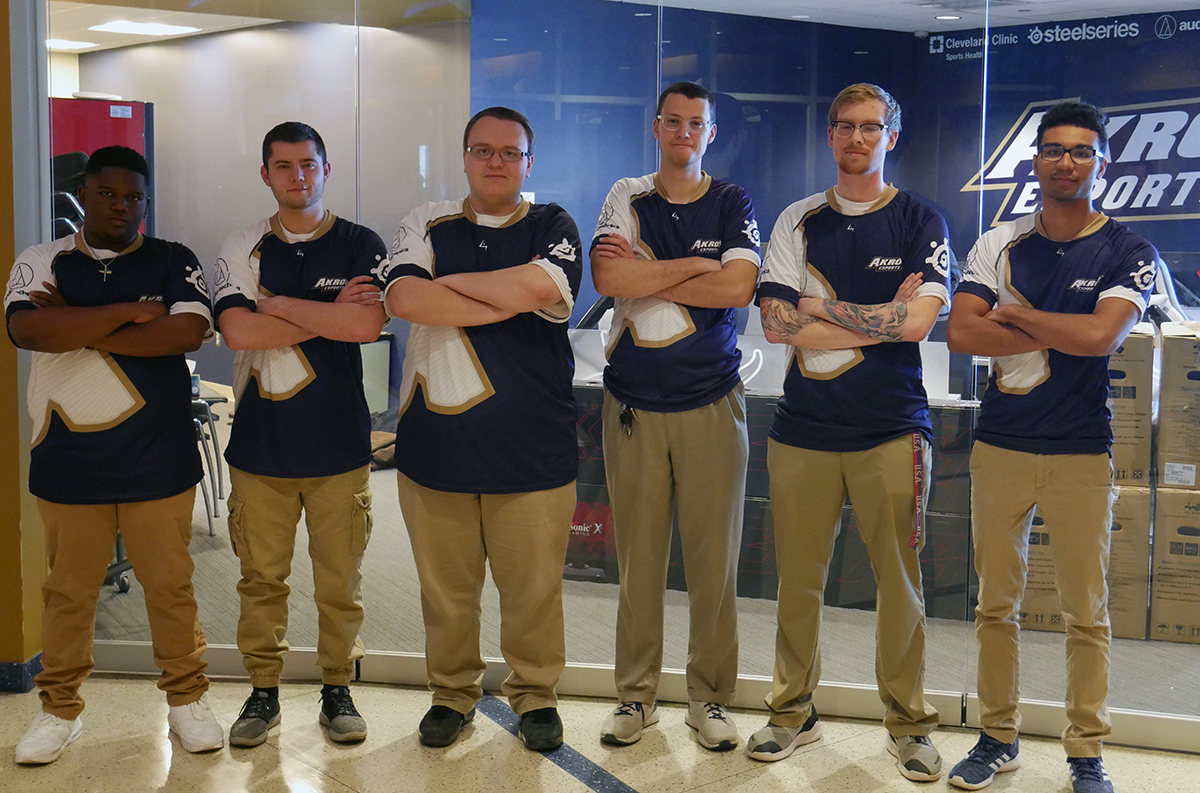 UA's Rainbow Six Siege varsity student-players are, from left, Devin Linsday, Joseph Scarpitti, Matthew Scherer, Paul Wesner, Chayton Hamric and Cole Jones.
Anyone interested in learning more about the program, or students wanting to apply for a spot on one of the varsity teams, or numerous club teams, can visit Varsity Esports at UA online. Applications to try out for a varsity team are available on the website. Tryouts for all games will begin in early spring, with team announcements being made mid-semester of fall 2020. Varsity student-players are eligible to receive scholarships during their time at UA.
UA is the first public university in northern Ohio and one of the first Division I universities in the country to create a varsity esports program, which launched in December 2017. Last month, the Akron Rocket League team earned its second-consecutive national championship with an undefeated record at the Rocket League 2019 National Championship.
---
Media contact: Alex Knisely, 330-972-6477 or aknisely@uakron.edu.