UA College of Business RMI program ranks 18th in national ranking for research
04/06/2022
The Risk Management & Insurance program in The University of Akron (UA) College of Business ranked 18th among American business schools in the University of Nebraska at Lincoln (UNL) Global Research Rankings of Actuarial Science and Risk Management & Insurance™. The current rankings are based on faculty research published between 2017-2022 in five leading peer-reviewed actuarial science and risk management and insurance (RMI) journals. The rankings measure the research productivity of authors and their university affiliations. No other Ohio university qualified for the current rankings.
Business School RMI & Actuarial Science Rankings —
JRI, IME, NAAJ, ASTIN, SAJ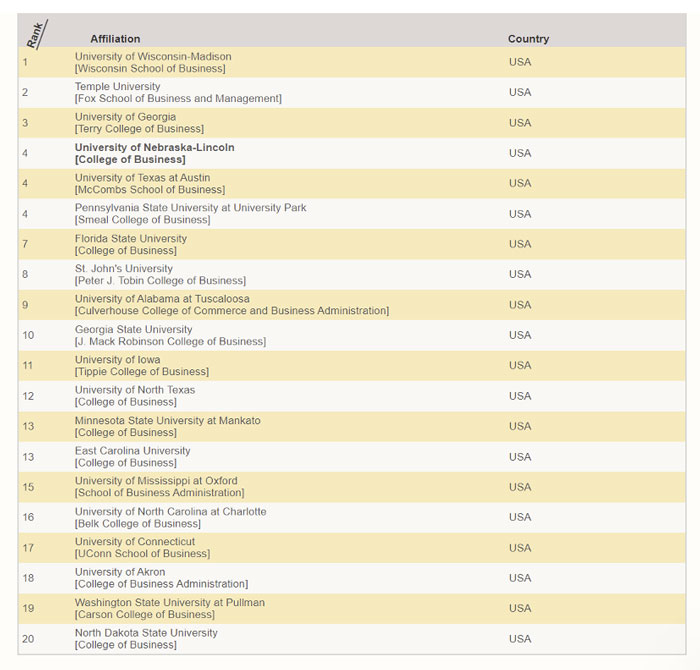 Ranking among U.S. business schools for faculty research published in all five journals in the 2017-2022 timeframe.
"This is a remarkable accomplishment for our Risk Management & Insurance (RMI) bachelor's degree program, especially considering that we just launched it in 2017," said James Thomson, associate dean and finance department chair.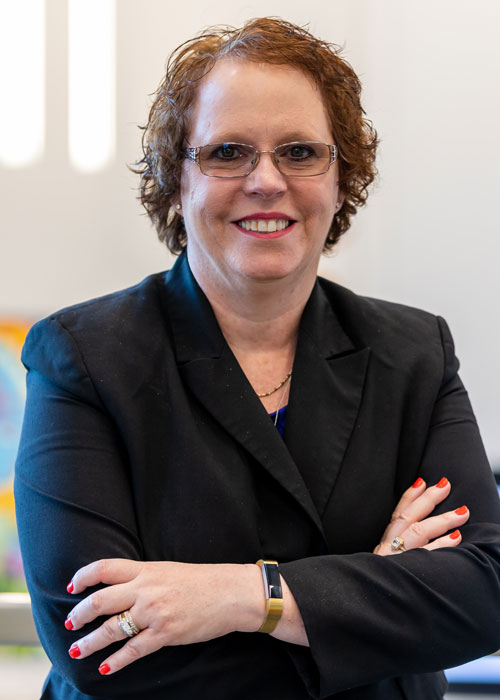 Jill Bisco
"It is truly a testament to the scholarly work of Dr. Jill Bisco, associate professor and director of the RMI program, and Dr. Jinjing Wang, assistant professor of finance and our other primary RMI faculty member. When you look at the other universities in the top 20, most of them are much larger and have a much larger RMI faculty than we do."
UA introduced the program in response to Ohio insurance industry concerns going back more than a decade. Insurance companies were worried that there would not be enough qualified people to replace older workers as they retire and as companies in Ohio continue to grow. The state ranks seventh in the country for the number of people employed in the industry. Yet until 2012, there wasn't a single degree-granting program in any Ohio colleges and universities. Today there are nine.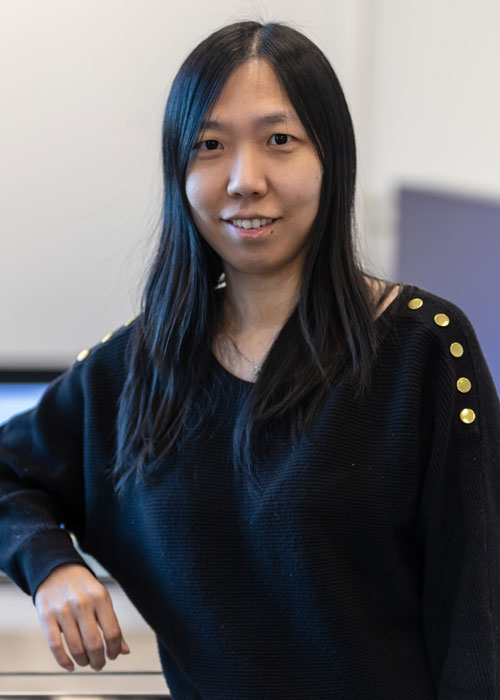 Jingjing Wang
Bisco was hired in 2014 to establish the UA program.
"We did a lot of research to make sure that what we built would meet the needs of the industry," she said. "For example, we created an RMI advisory board. Then we brought in Jinjing shortly after we launched. In fall 2019, we were up to 43 majors and minors, and we felt we were doing really well. Then the pandemic hit."
She continued, "Risk management and insurance is not a field where a lot young people wake up in the morning saying, Hey, that's what I want to do for my career. We have to recruit students into the program, and that was hard when everyone was taking classes remotely, so our numbers fell off a bit. We have around 30 students in the program now."
"They're signing up because of what they see and hear about the industry," she continued. "We have 100% placement—there is way more demand than we can fill. Most of our students were already in finance, but we've had some come from engineering and arts and sciences. We get a lot of minors from the actuarial science program."
Academic scholarship
The UNL Global Research Rankings are based on academic scholarship, which may seem a bit remote from the classroom. But it's not.
"What we do in research definitely ties back to the classroom," Wang said. "We may have students read a paper we've written that has to do with what we're teaching in class. It can give the student a broader perspective on the industry and on what their professors do when they're not teaching."
Wang's research focuses on insurance economics, catastrophe risk management and solvency regulations in the insurance industry. Bisco focuses her research more on the operational side of the industry. One of her most recent papers offered recommendations to regulators on the rapidly growing pet insurance market.
While the UA RIMS program is new, it is already turning out some impressive graduates, Bisco and Wang said. Kyle Whyte, class of 2020, was recently named to the Greater Cincinnati Insurance Board's Top 20 Under 40 list. 2019 graduate Tyler Vaughan is president of the Rising Risk Professionals section of the Northeast Ohio Chapter of the Risk Management Society (RIMS). And Ashley Gao '19 has advanced rapidly as an actuary at Western & Southern Financial Group in Cincinnati.
To learn more, visit the RIMS program here and follow it on LinkedIn.
View the interactive UNL Global Research Rankings database here.
Share