The National Science Foundation awards $1.5 million to The University of Akron for undergraduate STEM scholarships
01/06/2022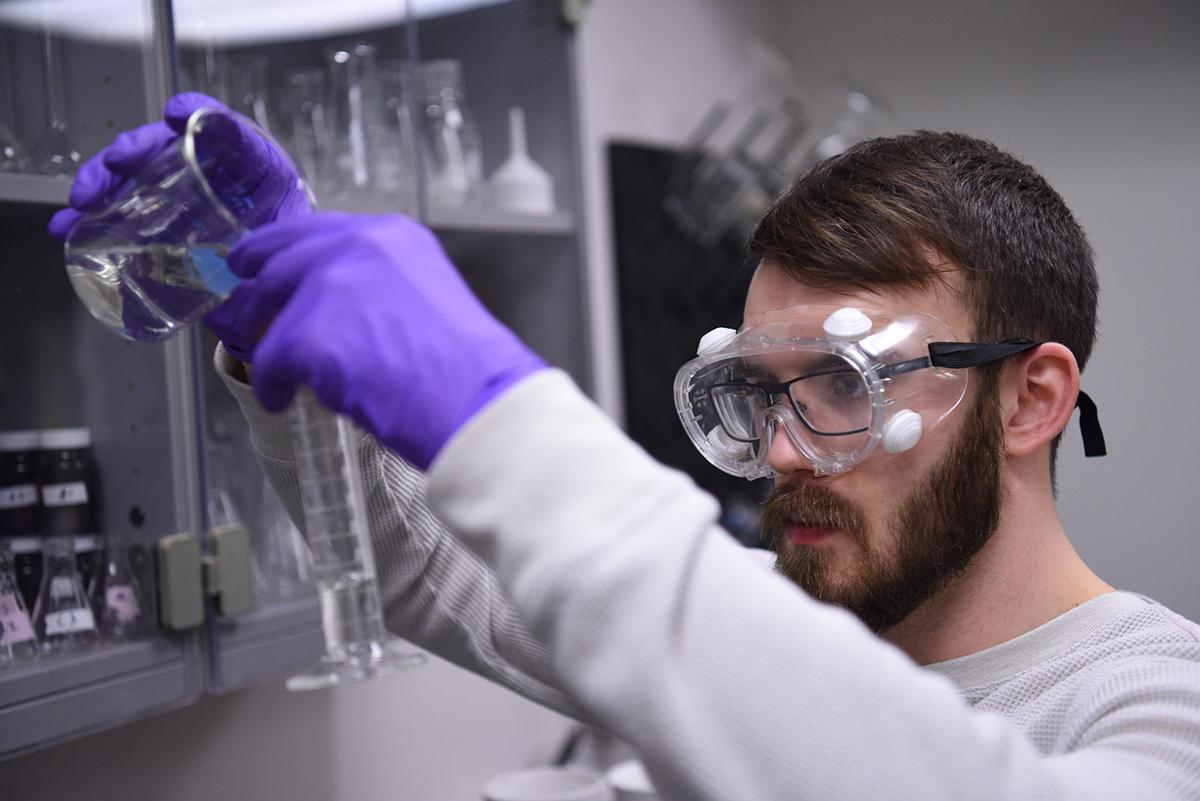 As a result of a generous grant from The National Science Foundation (NSF), The University of Akron received $1.5 million over six years to fund scholarships to high-achieving students enrolled in STEM majors who have demonstrated financial need.
The scholarships are for undergraduate students who are pursuing Bachelor of Science degrees in biomedical engineering, chemical engineering, civil engineering, electrical engineering, computer engineering, biology, or chemistry. Incoming freshmen, continuing students, and part-time students may apply. The scholarship amounts will vary based on the expected family contribution determined by FAFSA. The program kicks off in fall 2022 and continues for six years.
"I understand the need to work to pay for food, tuition and rent, while also finding time to study," says Dr. Teresa Cutright, a professor in the Civil Engineering Department and the grant's principal investigator. "That is my college experience, but it doesn't have to be the same for others. The most economically disadvantaged students are ones who have to work and are less likely to get scholarships because of a lower GPA. Let's change that."
Application criteria
To apply, a student must:
Be a U.S. citizen, lawful permanent resident, national of the U.S., or alien refugee
Be enrolled each semester as a full-time or part-time student in a program leading to a baccalaureate degree in biomedical engineering, chemical engineering, civil engineering, electrical engineering, computer engineering, biology, or chemistry
Demonstrate financial need as defined by the U.S. Department of Education's FAFSA with an expected family contribution of $16,000 or less
Demonstrate academic potential or ability
How to apply
The application cut-off for incoming freshmen for the 2022-2023 academic year is January 15, 2022. Current University of Akron students who meet the scholarship criteria will be contacted via email early January and encouraged to apply. Questions can be directed to NSFScholarships@uakron.edu.
Formula for success
All students who receive scholarships as part of this program will participate in both faculty and peer mentoring opportunities each month. Meeting topics will include study habits, how to work well on a team, and other soft skills. Students will have access to a weekly tutoring session led by a graduate student to boost math skills, with a focus on Pre-Calculus through Calculus III.
Incoming students who receive scholarships will be enrolled in the same freshmen level classes to create NSF Scholarship STEM Learning Communities. The goal of a learning community is to increase student retention by creating a sense of belonging and providing a community of peers to lean on for academic support.
"UA is proud to be a University of opportunity, and these scholarships help our students reach their goals without being laden with debt or being filled with doubt about how to pay for College," said Executive Vice President and Provost, John Wiencek. "We are especially excited about the doors it opens for part-time students, who are so often overlooked with scholarships."
---
RELATED CONTENT:
---
Media contact: Cristine Boyd, 330-972-6476 or cboyd@uakron.edu.
Share