Dr. Aimée L. deChambeau
Dean, University Libraries
Associate Professor of Bibliography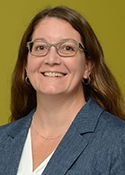 Dr. Aimée L. deChambeau was appointed on June 14, 2017, as the dean of University Libraries after serving for a year as interim dean. Previously, she was associate dean.
As associate dean, deChambeau's responsibilities included responding to changes in higher education, the academic environment and the library profession, and ensuring that the organization, management and skill levels of all library personnel evolved to meet new challenges.
A tenured associate professor of bibliography, deChambeau joined the University as head of electronic services in April 2011. Prior posts include serving as an associate librarian at the Frank Melville Jr. Memorial Library at Stony Brook University in Stony Brook, N.Y., and director of the Schmidt Family Information & Technology Center at The Knox School in St. James, N.Y. From 1997-2004 she also served as engineering librarian here at The University of Akron.
deChambeau holds a Ph.D. in Sustainability Education from Prescott College and an MLS from the University of Pittsburgh. She has extensive experience in managing library services and systems in higher education as well as K-12. Her research focuses on sustainable education and student success at the intersection of technology, communities of practice, and collaboration. deChambeau has additional research interests in the area of feminist pedagogy and collaboration.
Her service on campus includes membership on the Williams Honors College Advisory Council since 2015, the Diversity Council since 2013, and the University Council Information Technology Committee since 2011. More.
---
Dr. Ali Dhinojwala
Interim Dean, College of Polymer Science and Polymer Engineering
H.A. Morton Professor of Polymer Science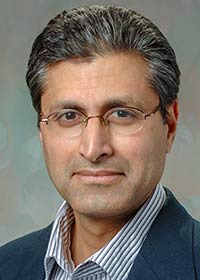 Dr. Ali Dhinojwala was named interim dean of the College of Polymer Science and Polymer Engineering, effective May 1.
He joined UA in 1997 and has held several leadership positions in the college, including serving as interim chair, and chair, of the Department of Polymer Science between 2008 and 2012.

Over the course of his career, Dhinojwala has been awarded millions in grants from such sources as the National Science Foundation, U.S. Air Force, U.S. Army Research Office and many corporations, including Librizol, Kimberly-Clark, Goodyear, Exxon Mobil and Parker Hannifin.
His research interests include spectroscopic techniques to study structure and dynamics at surfaces and interfaces; relationship between adhesion, adhesion hysterisis and friction; structure and dynamics of molecules in confined geometry; surface melting and surface freezing; developing synthetic adhesives using aligned carbon nanotubes inspired by Gecko foot hairs; and electrical and optical applications of aligned carbon nanotubes.
Early in 2018, Dhinojwala and researchers in California and Delaware received $7.5 million in federal funds to study how the arrangement of melanin particles in bird feathers creates a spectrum of colors. Ultimately, they want to mimic those patterns to create synthetic colors.
He was named outstanding researcher by the University in 2010, one of several research and teaching honors he holds. Other honors include the I.N.S.P.I.R.E. Award, given by UA in 2016, and the Whitby Award for Outstanding Teaching and Research, given by the American Chemical Society Rubber Division in 2012.
Dhinojwala earned a Ph.D. at Northwestern University.
---
Dr. Susan Hanlon
Interim Dean, College of Business Administration
Associate Professor of Management
Fitzgerald Institute Fellow of Entrepreneurship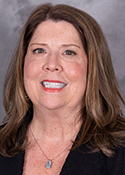 Dr. Susan Hanlon was appointed interim dean of the college, effective July 1, 2019. She served most recently as associate dean and interim department chair of the George W. Daverio School of Accountancy.
Hanlon, who joined The University of Akron's College of Business Administration in 1990, has long balanced classroom teaching with administrative roles. It was on July 1, 2016, that she became associate dean. From Oct. 1, 2009, to June 30, 2016, she was an assistant dean in the college.
Over the years, she has taught Management Principles, Selection and Staffing, Organization Transformation, CBA Student Success and the CBA Honors Integrated Business Forum. Hanlon's research interests focus on psychological capital, management development, nontraditional rewards and collaborative processes.
Hanlon is overseeing a college that offers undergraduate degree programs in accounting, e-marketing and advertising, finance, management, marketing, sales and international business. The CBA and its undergraduate and graduate programs have been ranked nationally by BusinessWeek, the Princeton Review, U.S. News World Report, the Public Accounting Report, and others. In addition, the CBA and separately, the George W. Daverio School of Accountancy, have received the highest level of accreditation by the selective Association to Advance Collegiate Schools of Business (AACSB) International, a distinction held by less than five percent of all business schools.
Hanlon earned a B.A. at Grove City College, an MBA at Kent State University and a DBA at the University of Memphis.
---
Dr. Elizabeth Kennedy
Dean, College of Applied Science and Technology
Interim Dean of the College of Health Professions
Professor of Social Science
Dr. Elizabeth Kennedy became dean of the College of Applied Science and Technology (CAST) on June 14, 2017, after serving for a year as interim dean. Prior to that appointment, she was associate dean of academic programs. CAST offers nationally accredited associate and bachelor's degree programs in a variety of technical areas.
As associate dean, Kennedy has led initiatives related to curriculum and new degree development, and worked with business and industry leaders to deliver relevant and innovative academic programming to CAST students. She also has worked closely with the Training Center for Fire and Hazardous Materials and the Police Academy, which are both part of CAST.
Kennedy, who joined UA in 1997, is a professor of social science in the Department of Applied General and Technical Studies and a Fellow of the Institute for Life-Span Development and Gerontology. Earlier in her career, she chaired the department for five years.
The interim dean earned both a B.A. in Psychology in 1990 and an M.A. in Psychology in 1993 at UA before continuing on to earn a Ph.D. in Psychology (Applied Cognitive Aging) here in 2000. She also has earned a Certification in Thanatology: Death, Dying and Bereavement from the Association of Death Education and Counseling.
Kennedy also serves as an educational advisor for the Northeast Ohio Medical University Palliative Care Advisory Board. Her research interests center on death education, and loss and bereavement issues.
---
Dr. Craig Menzemer
Interim Dean, College of Engineering
Professor of Civil Engineering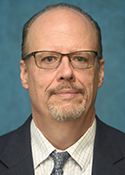 Dr. Craig Menzemer was appointed interim dean of the College of Engineering by The University of Akron Board of Trustees in October 2018. He is responsible for the day to day functions of the college, including curriculum development, student assessment, recruitment and budget. He most recently served as acting dean and as associate dean for graduate studies in the college.
Menzemer joined UA in 1996 after serving more than a decade as a product design and senior technical specialist with Alcoa. Previously, Menzemer was a construction management field engineer for United States Steel Corp.
He earned his bachelor's, master's and Ph.D. degrees, all in civil engineering, at Lehigh University in Pennsylvania. His professional affiliations include the American Society of Civil Engineers, American Welding Society and Sigma Xi. More.
---
Christopher C.J. Peters
Dean, School of Law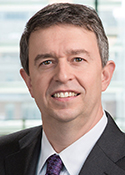 Christopher C.J. Peters joined the School of Law as its dean on June 15, 2017. He most recently served as the associate dean for faculty scholarship and a professor of law at the University of Baltimore School of Law.
Founded in 1921, The University of Akron School of Law has been accredited by the American Bar Association since 1961, and it is a member of the American Association of Law Schools.
Peters has a wealth of teaching experience at law schools, including Chicago, Loyola Los Angeles, Toledo and Wayne State. He has been teaching at Baltimore Law since 2009, and in 2015, he was appointed to the associate dean post.
He graduated cum laude from the University of Michigan Law School, where Peters was associate editor of the Michigan Law Review his final year. He earned his B.A. summa cum laude in history from Amherst College.
Peters has been published widely. He is the author of "A Matter of Dispute: Morality, Democracy, and Law" (Oxford University Press, 2011). His writings have been featured in law reviews at such schools as Harvard, Columbia, Yale, UCLA, Oklahoma, BYU and Northwestern. More.
---
Dr. D. Dane Quinn
Acting Dean, Williams Honors College
Professor of Mechanical Engineering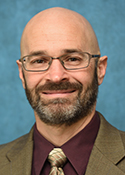 Dr. D. Dane Quinn, who is serving as the acting dean of the Drs. Gary B. and Pamela S. Williams Honors College, also serves as the associate dean for undergraduate research for the college.
A professor of mechanical engineering, he joined the University in 1995. His research interests lie in the area of applied dynamical systems and mechanics. Specifically, he has considered the effects of resonances in nonlinear systems with applications to rotordynamics, spacecraft dynamics, and the mechanisms by which energy is transferred through mechanical systems, including applications in energy harvesting.
Quinn earned a B.M.E. with highest honor at the Georgia Institute of Technology in 1991, and a Ph.D. in Theoretical and Applied Mechanics in 1995 at Cornell University. More.
---
Dr. Linda Subich
Interim Dean, College of Buchtel Arts and Sciences
Distinguished Professor of Psychology
Dr. Linda Subich was named interim dean of the Buchtel College of Arts and Sciences on May 9, 2018. Since 2011, Subich has served as associate dean of undergraduate studies in the dean's office.
Subich joined UA in 1981, the same year she earned a doctorate in counseling psychology at The Ohio State University. Her research interests include vocational and counseling research, with special emphasis on issues relevant to women and members of underrepresented groups. In addition to her role in the Dean's Office, Subich has served as the University's liaison with the state for transfer and articulation matters.
A prolific author, Subich's publications have appeared in the Journal of Counseling Psychology, Journal of Vocational Behavior, Journal of Career Assessment and Career Development Quarterly. She is a Fellow of Divisions 17 and 45 of the American Psychological Association. In 2000, Subich received the John Holland Award for outstanding achievement in career or personality research. More.
---
Dr. Jarrod Tudor
Dean, Wayne College
Acting Dean of the LeBron James Family Foundation College of Education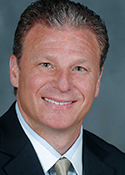 Dr. Jarrod Tudor became dean of Wayne College in July 2016.
Wayne College, located in Orrville, is a regional branch of The University of Akron offering the first two years of general bachelor's degree classes for students who plan to continue at the Akron campus. The college also offers certificate programs and associate degrees in numerous areas, as well as bachelor's degrees in organizational supervision and social work that can be earned entirely on the Orrville campus.
Tudor was dean and chief administrative officer of Kent State University at Geauga and the Twinsburg Regional Academic Center, where he was responsible for the oversight and management of a $15 million budget, 70 full-time personnel and 2,600 students across two campus locations.
Over 20 years at Kent State, Tudor served in several capacities and taught law and social science courses in the fields of political science, history, business administration, higher education administration, journalism, criminal justice and paralegal studies.
Tudor has earned nine degrees: a Ph.D. in higher education administration from Kent State; a master of laws degree in intellectual property law from UA; a master of public administration in labor-management relations from Kent; a master of law degree in international and comparative law from Cleveland State; an MBA from Kent; a J.D. and a master's degree in political science from the University of Toledo; and, a bachelor's degree in political science and industrial relations from Ohio State University.
---