Dr. Aimée L. deChambeau
Dean, University Libraries
Associate Professor of Bibliography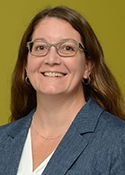 Dr. Aimée L. deChambeau was appointed on June 14, 2017, as the dean of University Libraries after serving for a year as interim dean. Previously, she was associate dean.
As associate dean, deChambeau's responsibilities included responding to changes in higher education, the academic environment and the library profession, and ensuring that the organization, management and skill levels of all library personnel evolved to meet new challenges.
A tenured associate professor of bibliography, deChambeau joined the University as head of electronic services in April 2011. Prior posts include serving as an associate librarian at the Frank Melville Jr. Memorial Library at Stony Brook University in Stony Brook, N.Y., and director of the Schmidt Family Information & Technology Center at The Knox School in St. James, N.Y. From 1997-2004 she also served as engineering librarian here at The University of Akron.
deChambeau holds a Ph.D. in Sustainability Education from Prescott College and an MLS from the University of Pittsburgh. She has extensive experience in managing library services and systems in higher education as well as K-12. Her research focuses on sustainable education and student success at the intersection of technology, communities of practice, and collaboration. deChambeau has additional research interests in the area of feminist pedagogy and collaboration.
Her service on campus includes membership on the Williams Honors College Advisory Council since 2015, the Diversity Council since 2013, and the University Council Information Technology Committee since 2011. More.
---
Dr. Susan Hanlon
Interim Dean, College of Business Administration
Associate Professor of Management
Fitzgerald Institute Fellow of Entrepre­neurship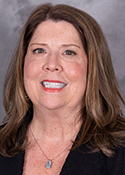 Dr. Susan Hanlon was appointed interim dean of the college, effective July 1, 2019. She served most recently as associate dean and interim department chair of the George W. Daverio School of Accountancy.
Hanlon, who joined The University of Akron's College of Business Administration in 1990, has long balanced classroom teaching with administrative roles. It was on July 1, 2016, that she became associate dean. From Oct. 1, 2009, to June 30, 2016, she was an assistant dean in the college.
Over the years, she has taught Management Principles, Selection and Staffing, Organization Transformation, CBA Student Success and the CBA Honors Integrated Business Forum. Hanlon's research interests focus on psychological capital, management development, nontraditional rewards and collaborative processes.
Hanlon is overseeing a college that offers undergraduate degree programs in accounting, e-marketing and advertising, finance, management, marketing, sales and international business. The CBA and its undergraduate and graduate programs have been ranked nationally by BusinessWeek, the Princeton Review, U.S. News World Report, the Public Accounting Report, and others. In addition, the CBA and separately, the George W. Daverio School of Accountancy, have received the highest level of accreditation by the selective Association to Advance Collegiate Schools of Business (AACSB) International, a distinction held by less than five percent of all business schools.
Hanlon earned a B.A. at Grove City College, an MBA at Kent State University and a DBA at the University of Memphis.
---
Dr. Timothy McCarragher
Acting Dean, College of Health Professions
Associate Professor of Social Work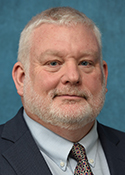 Dr. Timothy McCarragher has been appointed acting dean of the College of Health Professions.
The College of Health Professions is home to the School of Allied Health Technology, School of Counseling, School of Nursing, School of Nutrition and Dietetics, School of Social Work, School of Speech-Language Pathology and Audiology, and the School of Sport Science and Wellness Education.
Since joining UA in 2000, McCarragher, an associate professor of social work, has handled a several administrative roles, in addition to teaching a variety of undergraduate and graduate courses. He has been director of the School of Social Work and Master of Social Work coordinator since 2008. McCarragher also has been serving as associate dean of strategic operations and graduate studies.
McCarragher, who is licensed as an independent social worker in Ohio, earned a B.A. in English, magna cum laude, in 1986 at Pontifical College Josephinum in Columbus. He went on to earn a graduate degree in theology, cum laude, at Pontificia Universitas Gregoriana in Rome, Italy, in 1989, followed by a postgraduate degree in spiritual theology, magna cum laude in 1991 at Pontificia Universitas Gregoriana in Rome, Italy. McCarragher earned a Master's Degree in Social Work at Cleveland State University in 1994, and a Ph.D. in Social Welfare at the Mandel School of Applied Social Sciences at Case Western Reserve University in 2002.
With many publications and presentations to his credit, McCarragher also is active in a number of professional organizations, including the Stark State Human Services Advisory Board since 2008, the Council on Social Work Education since 2012 and the National Association of Social Workers since 1995. More.
---
Dr. Craig Menzemer
Interim Dean, College of Engineering
Professor of Civil Engineering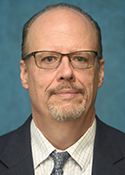 Dr. Craig Menzemer was appointed interim dean of the College of Engineering by The University of Akron Board of Trustees in October 2018. He is responsible for the day to day functions of the college, including curriculum development, student assessment, recruitment and budget. He most recently served as acting dean and as associate dean for graduate studies in the college.
Menzemer joined UA in 1996 after serving more than a decade as a product design and senior technical specialist with Alcoa. Previously, Menzemer was a construction management field engineer for United States Steel Corp.
He earned his bachelor's, master's and Ph.D. degrees, all in civil engineering, at Lehigh University in Pennsylvania. His professional affiliations include the American Society of Civil Engineers, American Welding Society and Sigma Xi. More.
---
Christopher C.J. Peters
Dean, School of Law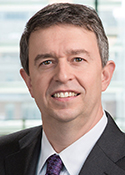 Christopher C.J. Peters joined the School of Law as its dean on June 15, 2017. He most recently served as the associate dean for faculty scholarship and a professor of law at the University of Baltimore School of Law.
Founded in 1921, The University of Akron School of Law has been accredited by the American Bar Association since 1961, and it is a member of the American Association of Law Schools.
Peters has a wealth of teaching experience at law schools, including Chicago, Loyola Los Angeles, Toledo and Wayne State. He has been teaching at Baltimore Law since 2009, and in 2015, he was appointed to the associate dean post.
He graduated cum laude from the University of Michigan Law School, where Peters was associate editor of the Michigan Law Review his final year. He earned his B.A. summa cum laude in history from Amherst College.
Peters has been published widely. He is the author of "A Matter of Dispute: Morality, Democracy, and Law" (Oxford University Press, 2011). His writings have been featured in law reviews at such schools as Harvard, Columbia, Yale, UCLA, Oklahoma, BYU and Northwestern. More.
---
Dr. D. Dane Quinn
Acting Dean, Williams Honors College
Professor of Mechanical Engineering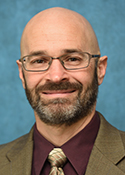 Dr. D. Dane Quinn, who is serving as the acting dean of the Drs. Gary B. and Pamela S. Williams Honors College, also serves as the associate dean for undergraduate research for the college.
A professor of mechanical engineering, he joined the University in 1995. His research interests lie in the area of applied dynamical systems and mechanics. Specifically, he has considered the effects of resonances in nonlinear systems with applications to rotordynamics, spacecraft dynamics, and the mechanisms by which energy is transferred through mechanical systems, including applications in energy harvesting.
Quinn earned a B.M.E. with highest honor at the Georgia Institute of Technology in 1991, and a Ph.D. in Theoretical and Applied Mechanics in 1995 at Cornell University. More.
---