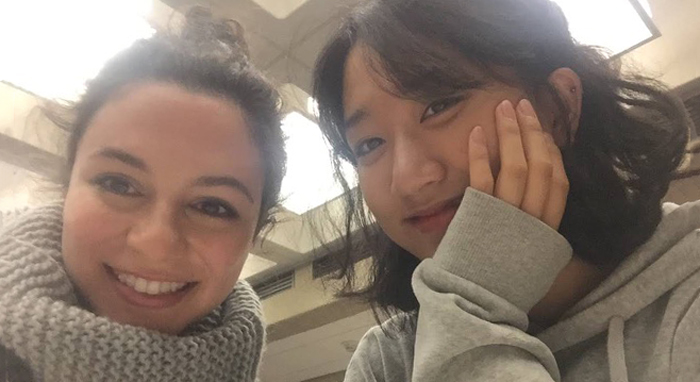 Conversation Partners Program
Put some International Zip into your life!
What is this program?
We match an American student with an international student to meet for one hour of informal conversation each week on or around campus.
Why join?
This is a way for the international partner to practice English and learn about U.S. culture, while the American partner can help an international student feel welcome in the U.S. and get an inside view of the culture and customs of another country.
Become a conversation partner!
Joining is easy, just click the button below to apply.
We're here to help and guide you.
Techniques & Tips

These Techniques & Tips will help you communicate with a non-native English speaker during your weekly conversations, and assist both you and the international student in understanding verbal and non-verbal expressions.
Some activities conversation partners can do together:

Have coffee or a snack in the Student Union
Go for a walk around campus or exercise in the Recreation and Wellness Center
Play billiards or try bowling in the Student Union
Attend a movie in the Student Union Theater
Attend a University sporting event
Attend events sponsored by the International Center on campus
Visit local attractions, i.e.:
Questions?
If you have any questions or want more information contact Nicola Kille, at international@uakron.edu.