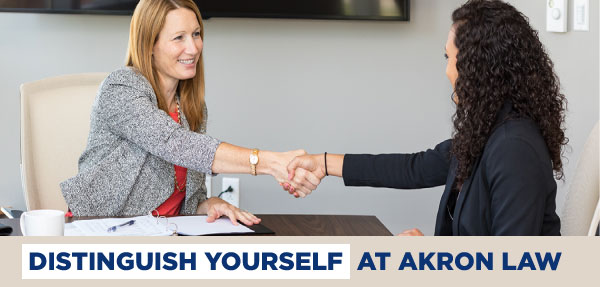 APPLICATION INSTRUCTIONS
Fill in all applicable fields completely and answer all questions honestly.
Pay special attention to enter vital identifying data - such as LSAC account number, date of birth, and contact information — carefully and completely.
Be very careful to answer the Character and Fitness/Bar Exam Clearance Requirements questions honestly and completely, according to the instructions provided in the application. This information is considered by the Supreme Court of Ohio or other state Supreme Court in determining whether a candidate will be permitted to sit for the Ohio (or other state) bar examination. Such matters are not within the jurisdiction of this law school or any other law school. In Ohio, for example, the board of commissioners on character and fitness and/or the Supreme Court in the state(s) in which the candidate wishes to practice law will determine the candidate's eligibility to sit for the bar exam. We recommend that candidates contact the board of bar examiners of the state(s) in which they plan to practice to learn whether or not such information as disclosed in accordance with the guidelines above may prevent you from becoming a licensed attorney.
Supreme Court of Ohio rules. Especially note Rule I, Sections 10-13.
The Admissions Office makes extensive use of email to communicate with applicants. Therefore, please be sure to enter your e-mail address correctly in the designated field on the application. Also, please add the following e-mail addresses to your e-mail account's address book, "safe senders list," or "whitelist" to ensure that none of our messages get blocked by bulk e-mail filters: lawadmissions@uakron.edu, bweinzi@uakron.edu, and tbisesi@uakron.edu
Personal statements and other documents: You may electronically attach files to your application. When considering which attachments to send with your application, please keep in mind that the Admissions Committee will read between 1,500 and 2,500 applications in an application cycle, so you must provide complete information, but you must also be concise.
If you have supporting documentation that you are not able to electronically attach to your application, you may send it to us one of three ways:

Email it to lawadmissions@uakron.edu.
Fax it to 330-258-2343, attn: Law Admissions.
Mail it to this address: Barbara DiGiacomo The University of Akron School of Law, Akron, OH 44325-2901

Before submitting, double check the information you have entered into the form, and if you attached a file, make sure that you have attached the correct file to your application.
Please refrain from immediately sending follow-up email messages or making phone calls to confirm receipt of your application. If you submit your application electronically, LSAC will confirm that your application was sent properly. Regardless of how you submit your application, you will receive an email confirming receipt of your application within one week of submission.
Letters of recommendation: Letters of recommendation are an optional part of your application. The Admissions Committee strongly suggests that each applicant get one to three letters of recommendation submitted on his or her behalf. Please see the application requirements for a more complete discussion of Letters of Recommendation.
---
Note about qualifications for admission to the bar
In addition to a bar examination, there are character, fitness, and other qualifications for admission to the bar in every U.S. jurisdiction. Applicants are encouraged to determine the requirements for any jurisdiction in which they intend to seek admission by contacting the jurisdiction. Addresses for all relevant agencies are available through the National Conference of Bar Examiners.