John P. Sahl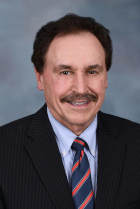 ---
Biography
John (Jack) P. Sahl is a Professor of Law and Director of The Joseph G. Miller and William C. Becker Center for Professional Responsibility at The University of Akron School of Law. Professor Sahl is an "IP Expert" with the Intellectual Property Law Center and a member of its Advisory Council. He is also a former Research Fellow of the Constitutional Law Center. His research interests include professional ethics, legal malpractice, lawyer discipline, judicial ethics and administration, cinema and the legal profession, and sports and entertainment law. Professor Sahl is a frequent national and international speaker, consultant, and expert witness on professional responsibility matters. He served as senior counsel to the U.S. Senate Judiciary Committee's Subcommittee on the Constitution, Federalism and Property Rights. Professor Sahl also clerked for the chief judge of the U.S. Court of Appeals for the Tenth Circuit, The Honorable William J. Holloway, Jr., and managed the business and legal affairs for Ambience, Inc.
Professor Sahl is Chair of the Publications Board of Editors for the ABA Center for Professional Responsibility and serves on the Center's Michael Franck Professional Responsibility Award Selection Committee. He was also a member of the ABA Standing Committee on Professional Discipline and was appointed to the ABA Commission on Ethics 20/20 Inbound Foreign Lawyer Working Group and its Uniformity, Choice of Law and Conflicts of Interest Working Group. Professor Sahl has also served as Chair of the American Association of Law Schools (AALS) Professional Responsibility Section. By appointment of the Ohio Supreme Court, Professor Sahl served a three-year term on the Commission for the Unauthorized Practice of Law. He also has served as a member of the Ohio Bar Association's Future of the Legal Profession Advisory Committee.
Professor Sahl has delivered presentations at academic conferences including "Regulating the Delivery of Legal Services - The FATF and Lawyers as Gatekeepers" at the Seventh International Legal Ethics Conference at Fordham Law School (2016); "The ABA's Model Rules of Professional Conduct and The Financial Action Task Force's Recommendations" at New York Law School (2014); "Cracks in the Profession's Monopoly Armor" at Fordham Law School (2013); "Concussions and Return-to-Play Laws" at Santa Clara University Law School (2013); "Restrictions on Practice & Cross Jurisdictional Boundaries" at the Fourth International Ethics Conference at the Stanford Law Center on the Legal Profession (2010); and "Teaching Lawyers Across Borders: How Film & Documentaries Promote Law, Morals, and Professional Responsibility" at the Global Legal Skills Conference at the Facultad Libre De Derecho in Monterrey, Mexico (2010).
He has also delivered presentations at professional conferences including "Establishing the Lawyer-Client Relationship with a Music Group" at the Practising Law Institute in New York (2020 & 2019); "Attorney-client Engagement Agreements, Avoiding Conflicts of Interest, Related Developments, and Good Practice Tips" at the 29th Annual Entertainment Law Institute in Austin, Texas (2019); "Ethics for Lawyers," A Discussion of Selected Professional Responsibility Issues, at the 41st ANA/BAA Marketing Law Conference in San Diego, California (2019); and "Corporate Lawyers: An Analysis of their Roles & Proposals for Legal Reforms: at the Italian Corporate Counsel Association, in Riccione, Italy (2006).
Professor Sahl has co-authored multiple editions and accompanying Teacher's Manuals of three books:
EVIDENCE PROBLEMS AND MATERIALS (6th ed., 2020) (with Steven I. Friedland)
EVIDENCE PROBLEMS AND MATERIALS (5th ed., 2015) (with Steven I. Friedland)
EVIDENCE PROBLEMS AND MATERIALS (4th ed., 2012) (with Steven I. Friedland)
SPORTS LAW CASES & MATERIALS (4th ed., 2019) (with Russ VerSteeg)
SPORTS LAW CASES & MATERIALS (3rd ed., 2014) (with Russ VerSteeg)
PROFESSIONAL RESPONSIBILITY IN FOCUS (2017) (with R. Michael Cassidy, Benjamin P. Cooper, and Margaret C. Tarkington.
Professor Sahl has also written several chapters in other books, including:
A 2020 Update: What Every Entertainment Lawyer Needs to Know - How to Avoid Being the Target of a Legal Malpractice Claim or disciplinary Action, COUNSELING CLIENTS IN THE ENTERTAINMENT INDUSTRY 2019 (a revised version of the 2019 PLI Chapter, Practicing Law Institute (2/25/2020) and Entertainment Law Ethics, Part 5, ENTERTAINMENT, PUBLISHING ARTS HANDBOOK, (Thomson/West Publishing, 2004-05).
His most recent articles include:
Reconsidering the Role of Agents and Lawyers in the Changing NCAA Landscape (work in progress for SANTA CLARA L. REV. (2020);
The "Rainmaker Film" - A Window to View Lawyers and Professional Responsibility, 48 MEMPHIS ST. L. REV. 826-87 (2018);
A Toolbox of Tips for Avoiding Malpractice and Disciplinary Actions, 31 THE OHIO LAWYER 16-17 (2017);
Lawyer Ethics and the Financial Action Task Force: A Call to Action, 59 N.Y.L. Sch. L. Rev. 457-84 (2014-2015);
Cracks in the Profession's Monopoly Armor, 82 FORDHAM L. REV. 101-30 (2014); and
Real Metamorphosis or More of the Same: Symposium Introduction: Navigating the Practice of Law in the Wake of Ethics 20/20 – Globalization, New Technologies and What It Means to be a Lawyer in these Uncertain Times, 47 AKRON L. REV. 1-29 (2014).
Professor Sahl was the recipient of the 2019 Ohio State Bar Association Eugen R. Weir Award that recognizes outstanding contributions in Ethics and Professionalism.
---