PPG Research Team Fellowships
ABOUT THE PROGRAM
---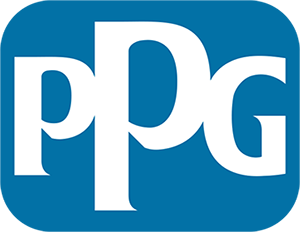 Who?
What?
A cooperative research experience consisting of a team of a STEM undergraduate and doctoral student in SPSPE. The undergraduate student will be pursuing a minor in polymer science and polymer engineering and will initiate the research team through conversations with faculty interested in this program (listed on column to the right). The research projects will highlight areas of interest for PPG.
To provide guidance for the research, doctoral students with a keen interest in teamwork, innovation and emerging research careers will be engaged as mentors for undergraduate researchers in projects areas of interest to PPG. The research project will involve active engagement of the undergraduate student with the research project led by the Ph.D. student. Through this program, the students involved will achieve the following:
Understanding of innovation in an applied topic
Skills in project management and reporting to a diverse audience
Symbiotic mentor-mentee relationship for professional growth
How?
Following selection of the undergraduate student fellow, the faculty advisor will recommend a doctoral student mentor in at least their 2nd or 3rd year, whose research program is in a relevant topic area. The team project requires final approval by the selection committee.
The application process will be announced each Fall and Spring semester for projects starting in Summer, Fall, or Spring, as appropriate.
A committee of faculty in the School of Polymer Science and Polymer Engineering will consider white papers, and make recommendations for the final approval by the Director of the college.
Up to four team fellowships will be awarded each year.
PPG Fellows, both the graduate and undergraduate students, will present their work as participants in the annual School of Polymer Science and Polymer Engineering Polymers Appreciation Day poster session and, if requested by PPG, they will be available to visit PPG for an on-site visit.
Program Timeline
PPG funding will be used in four allotments of $10,000. Undergraduate STEM (Science, Technology, Engineering, Math) students who are working on the Minor in Polymer Science and Polymer Engineering will be provided with a two-semester $2,000 merit-based scholarship for their participation in the independent study research project. The two semesters could include consecutive Fall, Spring, or Summer academic periods. Ph.D. candidates in the research areas identified below will be provided with support for 25% of their annual graduate research stipend (approximately $6,250). The graduate student and his/her advisor will agree to this level of effort. The remainder of each allotment (approximately $1,750) will be used to cover research expenses for materials, supplies, instrument use, and other standard university allowable direct costs. (Please note: Second semester award is contingent on adequate progress during the first semester)
Research Topics:
Research topics for the initial focus will be:
Corrosion resistant coatings
Analysis and characterization of surfaces and interfaces
Coatings for medical technologies
Advanced adhesives and characterization
Biomimicry approaches to interfacial interactions
Smart surfaces
Topics will be added or modified at the request and in participation with PPG technical leaders.
UNDERGRADUATES: APPLY TODAY
---
Application Deadline: August 1, 2021
MINOR IN POLYMER SCIENCE & POLYMER ENGINEERING
---
Visit the Minor in Polymer Science and Polymer Engineering website for more information about this program.
Declare the Minor in PS&PE:
Click here to download the Minor Application PDF.
FACULTY PARTICIPANTS
---
CONTACT US
---
We'd Love to Hear from You
If you have questions or would like more information about this program, please contact us at mpspe@uakron.edu.