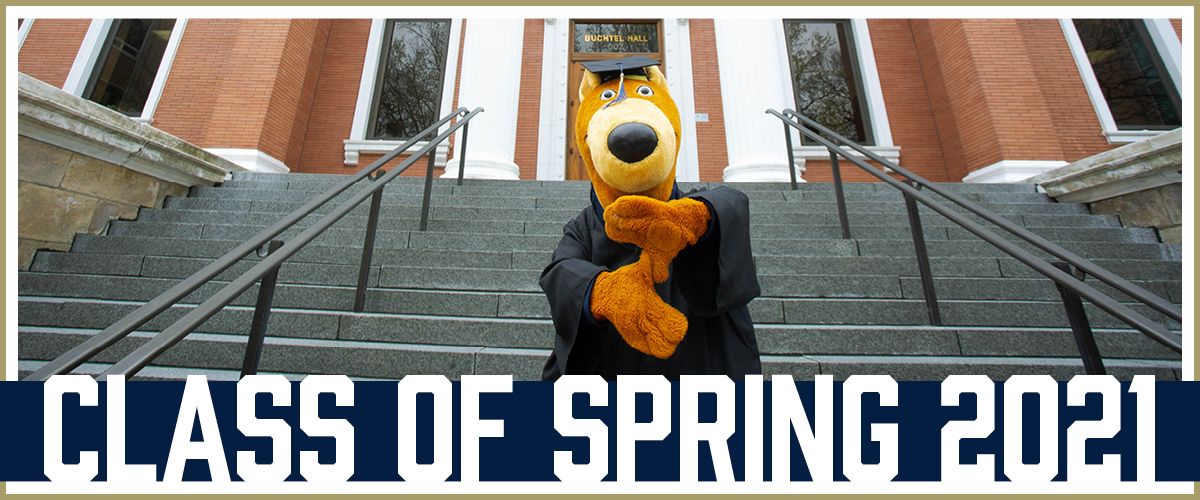 The information on this page is for all Spring 2021 graduates and Summer 2021 graduates who will participate in the commencement ceremonies being held on Saturday, May 8 and Sunday, May 9, 2021. If you are a 2020 graduate, please find your information here.
Spring 2021 & Summer 2021 Graduates
(Updated March 31, 2021)
Congratulations on your upcoming graduation!
To ensure that your commencement ceremony is memorable, plan to arrive no later than ninety minutes prior to the beginning of your ceremony and to remain throughout the entire ceremony. Please avoid carrying personal belongings during your ceremony processional.
All ceremonies will be held in InfoCision Stadium.
Please review the important information for graduates provided below. A printable PDF, with some of this information condensed, is also available for graduates and guests.