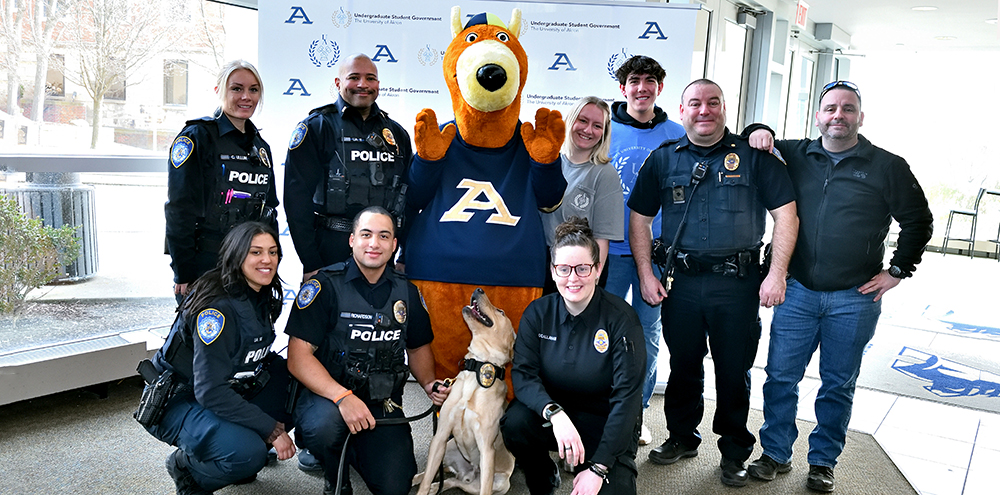 SEXUAL ASSAULT AND VIOLENCE EDUCATION TEAM
We develop programs, services and campaigns to educate students about healthy relationships, with the ultimate goal of preventing sexual violence
Who we are
The Sexual Assault and Violence Education Team (formerly SART) is comprised of faculty, students and staff from across campus. We develop programs, services and campaigns to educate students about healthy relationships, with the ultimate goal of preventing sexual violence.
We work in concert with the Title IX Response Team, which coordinates the response and investigation of sexual harassment and sexual violence incidents involving the campus community.
Online resources:
Chair: Michael Strong, Student Affairs
Membership:
Dale Adams
Cindy Bloom
Justin Bradley
Katelin Brendel
Antoinette East-Jenkins
Barbara Ferrell
Jane M Fink
Karen Fitzgerald
Michael Gonzalez
Mary Lu Gribschaw
Amina Hall
Bradley Harvey
Bianca Hicks
Wayne Hill
Gordon Holly
Dawn Johnson
Stephanie Kiba
Bob Kropff
John MacDonald
Juanita Martin
John Messina
Denise K Montanari
Tiffany Montgomery
Alma Olson
Angela Paonessa
John Reilly
Brittany Rhodes
Mark Stasitis
Michelle Smith
Cassandra Verardi
---
NEWS
► UA's efforts to help end sexual violence recognized at state level
---
Annual report
The Sexual Assault and Violence Education team has released a compilation of its work over the last year.
"Think About It": All new students completed an online training module that helps them to think through various high-risk situations before they occur. The module, called "Think About It," covers sex, drugs/alcohol, healthy relationships and other scenarios that can be part of college life. More about "Think About It" for faculty and advisors.
Partnership with the Rape Crisis Center: The partnership led to the creation of an RCC office in the Student Recreation and Wellness Center, making personal support and services conveniently and quickly available to those who need their assistance. This arrangement is unique among rape crisis centers and universities in the State of Ohio and has been recognized as a best practice by the Office of the Ohio Attorney General.
Sexual assault survey: To better understand the campus climate related to sexual respect and incidents of sexual misconduct, the SAVE Assessment Team conducted an anonymous survey designed to help the University better understand the unique needs of its community.
"Engagement of an entire community is necessary to end sexual violence," says Michael Strong, interim associate dean of students. "This report outlines the commitment and recent actions taken by the University of Akron, the Akron community and the Sexual Assault and Violence Education Team to take these steps together."
Download the annual report
Sexual assault survey
In March 2015, we surveyed students, faculty and staff to assess the prevalence of sexual assaults on campus and to better understand attitudes and behaviors on the topic. More than 3,300 responded.
The survey revealed that 6.9 percent of our students — and 10.2 percent of female students — indicated they had been forced to have sexual contact without consent in the past, including time before UA.
Other findings indicated that additional bystander intervention training would be helpful, so that students can intervene to prevent sexual assault. And in the survey, female student disagreed more strongly to false statements and sexual assault myths than male students did, suggesting the need to better engage male students in educational programs on the subject.
Survey summary
Survey questions and responses
CONTACT SAVE
Contact the SAVE team through Michael Strong at mstrong@uakron.edu.
In an emergency, call UAPD at 330-972-2911, or consult this page for victims of sexual misconduct.