Rebecca Erickson, Ph.D.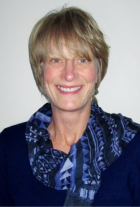 Title: Professor and Department Chair (Sociology & Anthropology), Graduate Program Director
Dept/Program: Sociology
Office: Olin Hall 247H
Phone: (330) 972-5157
Email: rericks@uakron.edu
Curriculum Vitae: Download in PDF format

---
Biography
Professor Erickson's research interests include emotion management in work and family and their effects on well-being as well as issues related to the social psychology of the self. Her most recent project focuses on the occupational experiences of nurses and how the emotional demands of the nursing profession impact nurses' health and present unique challenges to healthcare organizations seeking to retain qualified nurses in bedside care.
---
Research
Specializes in Personality & Social Systems
NSF Grant: "Identity and Emotion Management Control in Health Care Stettings"
Publications
Grant, Don S., Beth M. Duckles, Christine Soriea Sheikh, and Rebecca J. Erickson. (Forthcoming in 2016). "Affirming Selves through Styles of Care: Revisiting Goffman and the Special Dilemma of Hospital Workers." Social Problems.
Marci D. Cottingham, Rebecca J. Erickson, and James M. Diefendorff. (2015). "Examining Men's Status Shield: How Gender Frames the Emotional Capital and Occupational Outcomes of Nurses." Sex Roles 72(April):377-389. DOI 10.1007/s11199-014-0419-z
Rebecca J. Erickson and Marci D. Cottingham. (2014) "Families and Emotion." Pp. 359-383 in Handbook of the Sociology of Emotions: Volume II, edited by Jan E. Stets and Jonathan H. Turner. New York: Springer.
Gabriel, Allison S., Rebecca J. Erickson, James M. Diefendorff, and Gail E. Bromley. (2013). "A Multilevel Analysis of the Relationships between the Practice Environment Scale of the Nursing Work Index and Nursing Outcomes." Research in Nursing and Health 36:567-581.
Marci Cottingham, Rebecca J. Erickson, James M. Diefendorff, and Gail E. Bromley. (2013) "The Effect of Manager Exclusion on Turnover Intention and Quality of Care." Western Journal of Nursing Research. 35(88): 970-985. DOI: 10.1177/0193945913483880
Rebecca J. Erickson and Clare L. Stacey. (2012) "Nurturing Mind and Body: Emotion Management in the Context of Caring Work." Pp. 175-196 in Emotional Labor in the 21st Century: Diverse Perspectives on Emotion Regulation at Work, edited by Alicia A. Grandey, James M. Diefendorff, and Deborah E. Rupp. NY: Psychology Press/Routledge.
---
Education
Ph.D. Sociology (1991) from Washington State University
---
Courses
Sociological Theory
Personality & Social Systems
Proseminar in Sociology
Introduction to Sociology
---