MILITARY SERVICES CENTER
Providing comprehensive enrollment and referral services to new and returning Veterans and their families.
For veterans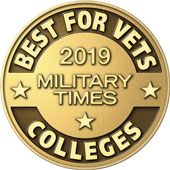 Contact us
Simmons Hall 305 (as you exit the elevator)
Akron, OH 44325-2001
Phone: 330-972-7838
Open 8 a.m. to 5 p.m., semester weekdays
8 a.m. 4:30 p.m. summer weekdays
Email: veterans@uakron.edu
Musson Veterans Lounge
Located on the third floor of InfoCision Stadium, the lounge is a place to study and socialize. Ask us about swipe card access. Learn more
Military Veterans Association
For veterans who are transitioning from active duty and/or reserve status to the classroom. Learn more.