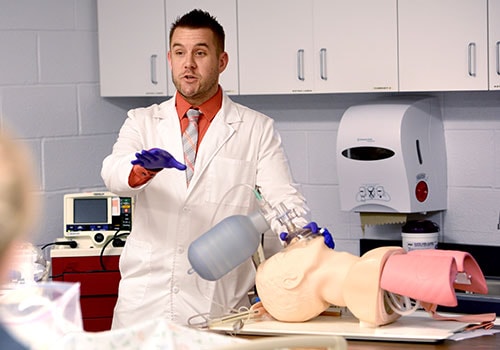 COLLEGE OF HEALTH PROFESSIONS
What makes us great
92% of students who earned a bachelor's degree from the CHP in spring 2018 were employed or seeking additional education within six months of graduation.
State examination pass rates are consistently above 90% for students in counseling, respiratory therapy technology, nursing, speech-language pathology and audiology, health education, and dietetics.
The CHP's Nurse Anesthesia Program is one of Ohio's largest, with more than 35 clinical sites throughout the state.
The School of Counseling offers the only marriage and family counseling/therapy master's program in Ohio accredited by the Commission on Accreditation for Marriage and Family Therapy Education (COAMFTE).
UA offers the only bachelor's degree program in Ohio in food and environmental nutrition, for students interested in working in the food industry as product developers, food safety experts and regulators.