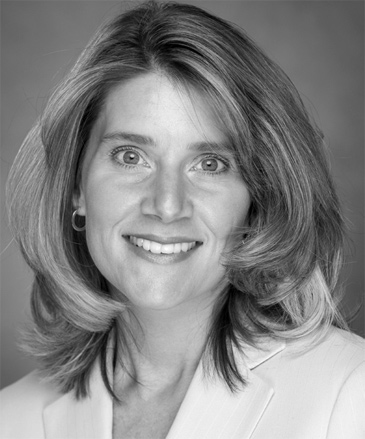 Christa Carone - 2008 Recipient
Christa Carone is vice president, marketing and communications for Xerox Corporation, serving as the company's chief marketing officer. She was named to this position in September 2008, and is responsible for global marketing strategy and initiatives that include advertising, experiential marketing, public relations, internal communications, integrated campaigns, interactive marketing, and the Xerox Foundation. She is also the steward of the company's brand, leading global brand management, product nomenclature, licensing and other related activities that serve to protect the value of the Xerox name and multi-billion dollar brand.
Prior to this role, Carone was vice president of global communications, leading Xerox's public relations, internal and corporate communications, and community relations initiatives. She was the company's chief PR strategist and spokesperson during Xerox's turnaround period that began in 2001 -- considered one of the most challenging times in the company's history. During that time, Carone led the public relations efforts for all corporate matters including leadership changes, asset sales, restructuring, financing transactions, corporate governance, strategic initiatives and other highly visible and material corporate affairs. She was a member of the core team of advisors to the chief executive officer, chief financial officer and other executive team members as the company implemented a comprehensive communication strategy for key stakeholders including customers, employees, shareholders, press, industry consultants and financial analysts.
Carone joined Xerox in 1996 as communications manager for the company's manufacturing and supply chain division. She was named corporate media relations manager in 1998 and head of corporate public relations in 2001. She then assumed the additional responsibilities of corporate communications and became chair of the company's global Executive Communications Council. In July 2007, she broadened her role to include all worldwide public relations activities and was named to head up Xerox's newly created Global Communications organization.
Prior to joining Xerox, Carone managed communications and public affairs for health care companies in Rochester, N.Y., and Baltimore. She received a bachelor's degree in communications from the State University of New York, College at Geneseo. She is an alumni advisor for SUNY Geneseo and a term member of the Council on Foreign Relations.