Stacey Hawes – 2018 Recipient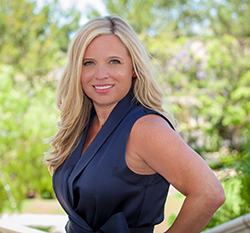 As President, Data Practice for Epsilon, Stacey oversees Epsilon's data business in the U.S., Canada and U.K, advising clients on how to best leverage Epsilon's robust data offerings to grow their business. Stacey is also responsible for driving data-driven strategies across Epsilon's agency, technology and automotive practices, helping clients build deep customer profiles and leverage predictive models to deliver personalized marketing across channels.
As part of Epsilon's executive team, Stacey works with senior leadership to address the business challenges of today's leading brands through unrivaled data intelligence that fuels true customer insights. Stacey has kept her pulse on the data industry for more than 17 years. She is passionate about helping brands find new customers, drive loyalty within their existing customer base and create audiences that can be activated online and offline.
Stacey serves on the Board of Directors for the Data & Marketing Association (DMA), in 2017 she was named an IAB Data Rockstar for demonstrated excellence in data science and a 2017 Ad Age Woman to Watch for her contributions to the industry and for driving women forward in business. In 2016 Stacey was awarded a Stevie Award for Women in Business, in the Maverick of the Year category and she was honored by Folio as a Top Woman in Media for Industry Leadership in 2014. Stacey served on NEMOA's Board of Directors for more than six years and is an active leader and speaker in the direct marketing industry.
Stacey holds an MBA from the University of Louisville.
Save