Karen Haefling - 2017 Recipient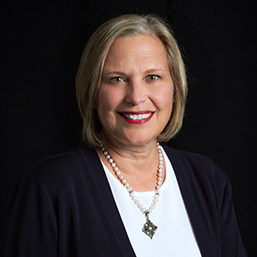 Karen Haefling is the Vice President of Marketing for Vitamix Corporation. She is responsible for positioning and building the brand on a global basis and for implementing strategic marketing and public relations programs to increase brand awareness and deliver growth across multiple channels. She leads teams that manage global websites and e-stores, trade shows, merchandising, creative, media, digital marketing, and communications. Additionally, Karen is responsible for the culinary team that develops global recipes for our consumer cookbooks and commercial customers, and she manages Vitamix Foundation.
Prior to Vitamix, Karen was the chief marketing and communications officer for KeyCorp, one of the nation's largest commercial banks. There she was responsible for brand management, marketing strategy, public relations, advertising, research and database marketing. She joined Key in 1995 and served as marketing director for various geographic areas and business units before being named chief marketing officer in 1998 and chief marketing and communications officer in 2007. She served on the board of Key Foundation for over ten years.
From 1984 to 1995, Haefling worked at Bankers Trust Company in New York City, where she served as vice president and manager of marketing services for the Global Investment Bank. She managed an international staff of marketing, communications, research and information professionals in the U.S., Europe and Asia. Haefling began her career in banking at Central National Bank of Cleveland where she was the director of market planning and research.
Karen has a BBA from Ohio University and an MBA from Kent State University. She is active in the community, having served on numerous boards and committees, including ideastream, The Rock and Roll Hall of Fame and Museum, University Hospitals Marketing Committee, Team NEO, In Counsel With Women, and the Marketing Leadership Roundtable.
Save