CCP admission requirements & guidelines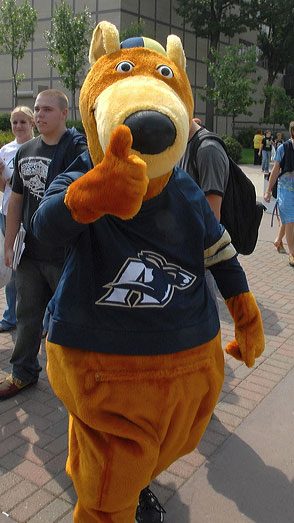 The College Credit Plus (CCP) program is available to qualified students in secondary school (grades 7-12) who are enrolled in any public, private, parochial or home-school in Ohio.
Through the CCP program, students are able to enroll in The University of Akron classes. It is recommended that prospective students work with their school counselors to discuss specific school policies.
Please note: CCP is not intended to be a substitute for the academic programs, social growth or maturing experience provided by Ohio's secondary schools. It is not intended to interfere with or replace advanced placement courses nor the school's college preparatory curriculum available to students within their school system.
---
ELIGIBILITY
Test Score Optional
Preferred Requirements for 7th through 12th grade applicants:
3.0 cumulative GPA
21 ACT Composite or 1060 SAT Math and Evidence-based Reading and Writing combined score

The Office of Admissions will evaluate the cumulative GPA and ACT or SAT scores to determine college readiness for applicants not meeting the preferred requirements.
Mandatory Requirements for 7th through 12th grade applicants:
Minimum 18 ACT English score or 440 SAT Evidence-Based Reading and Writing
College Credit Plus Honors Academy
---
STEPS TO APPLY FOR ADMISSION
The application deadline to begin in the summer (May/June) or the fall semester (August) is Apr. 15. To begin in the spring semester (January) the deadline is Oct. 15.
Complete the Undergraduate Admission Application

Check the box marked College Credit Plus Program



Complete the Signature page and permission slip

Signatures are required by: the student, the parent or guardian, and the school counselor



Submit an official school transcript

For applicants in the 7th grade, the transcript should include 6th and 5th grades
For applicants in the 8th grade, transcripts should include 7th and 6th grades



Submit ACT and/or SAT test score results

Testing must be completed prior to the application deadline
---
NON-PUBLIC AND HOME-SCHOOL INFORMATION
In addition to the previous requirements for applying to the University, non-public and home-school students must follow the steps outlined by the Ohio Department of Education to apply for funding.
Please use these links for additional instructions: