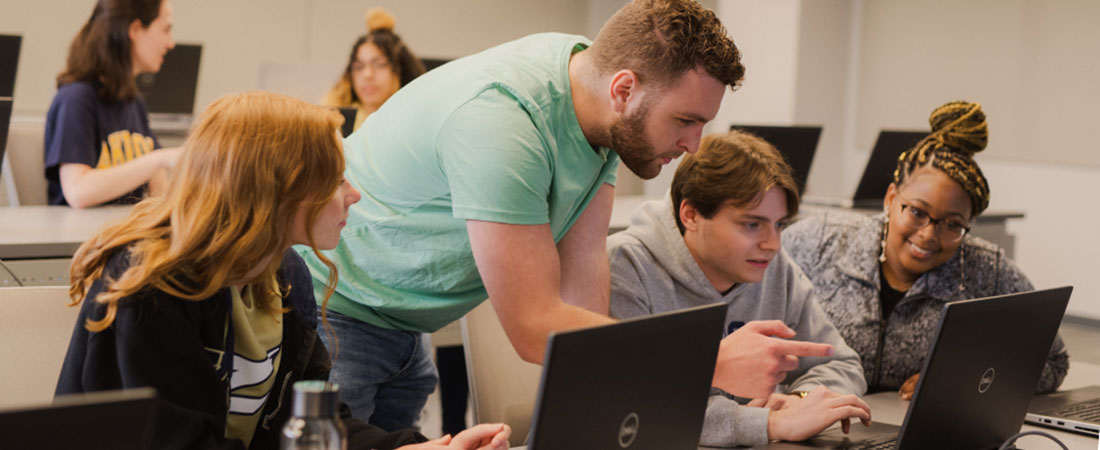 College Credit Plus Honors Academy
The goal of the College Credit Plus Honors Academy is to help you achieve success in the CCP program by encouraging and stimulating your intellectual and emotional growth while providing you a sense of community you can belong to.
---
Benefits of the Honors Academy
We recognize your academic excellence and drive to succeed and will embrace and challenge both by encouraging you to take honors sections of classes, surrounding you with a group of peers who share similar characteristics, and a network of adults who are focused helping your succeed.

Our objective is to provide both academic and social support to prepare you for college. We expose you to collegiate culture including university resources, organizations, and academic programs.

Honors Academy students have access to the Honors Complex, computer lab, and common room, and can enroll in honors courses and receive leadership training.
---
Application process
If you meet the requirements below, we invite you to complete the online application to participate in CCP Honors Academy. Please prepare for the application a list of your awards and achievements, as well as a brief essay on why you would like to participate in the CCP Honors Academy.
Requirements:
Be a Junior or Senior high school student
Have a minimum 3.5 GPA
Should be full-time students
Questions:
---
What to expect
Weekly meetings are one of the biggest responsibilities as an Honors Academy member as these meetings give you the opportunity to build community.
CCP Honors Academy students will meet weekly on Thursdays from noon-1pm.
Students are welcome to bring their lunch.
We will have guest speakers, plan/participate in events and much more!
The CCP Honors Academy will also host optional study hours once a week. More details will follow!