Faculty in Child & Family Development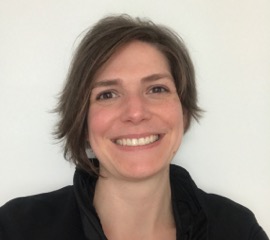 Shannon Zentall, Ph.D.
Associate Professor & Program Director

Office: 411-A College of Arts and Sciences

E-mail: szentall@uakron.edu

Phone: 330-972-6049
Dr. Shannon Zentall received her PhD from the University of Notre Dame in Developmental Psychology. Her research interests focus how social context contributes to children's emotional, physiological, and cognitive development. She has studied parental influences on attachment and emotion regulation in young children. Shannon's current line of research focuses on the development of child motivation over time (e.g., how does praise influence children differently over time). Specifically, how do early parent-child and teacher interactions predict later motivation?
Courses taught at UA include: Early Childhood Curriculum Methods, Theory and Guidance of Play, Teaching in the Early Childhood Classroom/Lab, and Development in Infancy and Early Childhood (graduate)
---


Pamela

A. Schulze, Ph.D.
Professor & Director of Center for Family Studies

Ph.D. University of Connecticut, Family Studies
M.A. University of Connecticut, Human Development & Family Relations
B.A. Southeastern Louisiana University, Psychology

Office: 400-B College of Arts and Sciences

E-mail: schulze@uakron.edu

Phone: 330-972-7725
Dr. Pamela Schulze earned a Ph.D. in Family Studies (emphasis in child and adolescent development) and a Master's degree in Human Development and Family Studies from the University of Connecticut. Her research primarily focuses on the cultural context of parenting beliefs and practices. She is particularly interested in parenting beliefs and practices regarding infant and toddler care and the facilitation of developmental milestones. She is currently collecting cross-national data on how parents' beliefs and practices around infant sleep and feeding are related to broader cultural beliefs (i.e. individualism and collectivism). As the Director of the Center for Family Studies, She manages several certificate programs on the undergraduate and graduate levels. These include Parent Education, Divorce Mediation, Home Based Intervention, and Case Management for Children and Families. The Center has a sesquiennial interdisciplinary Families and Communities seminar, which is a collaboration between the Center for Family Studies, the UA School of Law, the Akron Bar Association, and other agencies depending on the topic. The topics are those of interest to the broader community such as child abuse/neglect, financial issues affecting families, immigration and families, and same sex domestic partnerships/marriages. The Center is currently working with the Summit County Domestic Relations Court on developing programming for the children of divorce, and also on developing a program evaluation for its parent education program aimed at high-conflict parenting situations.
Other areas of interest include:
Breastfeeding

Family home environments and how they influence parenting

Self-efficacy and its relationship to service learning in college students

Student caregivers
---



Sabine Gerhardt, Psy.D.
Associate Professor

Psy.D. University of the Rockies, Criminology & Justice Studies
M.A. University of Akron, Child & Family Development
B.A. University of Akron, Family Development
2012 Certified ALICE trainer

Office: 410 College of Arts & Sciences

E-mail: sef2@uakron.edu

Phone: 330-972-2443
Research Interests
Family Relationships in Times of Crisis
Sociocultural Influences on Intimate Relationships
Children, Families, and the Criminal Justice System
Active Shooter Prevention
Current Research Projects
Life after loss: Experiences of off-time widows and widowers

This study involves interviewing adults who experienced the "off-time" death of an intimate partner. The aim of this study is to gain an understanding of how social, familial, and identity issues change in the wake of an off-time loss.
Active shooter preparedness: Perceptions of childcare providers

In the wake of events like Sandy Hook, there has been considerable effort in the K-12 community to train educators for how to prepare for a violent intruder, yet there is considerably little training and education provided to those who work in the birth to 5 realm. The aim of this study is to gain an understanding of how prepared child care center directors and teachers feel they are for an active shooter on their site.
---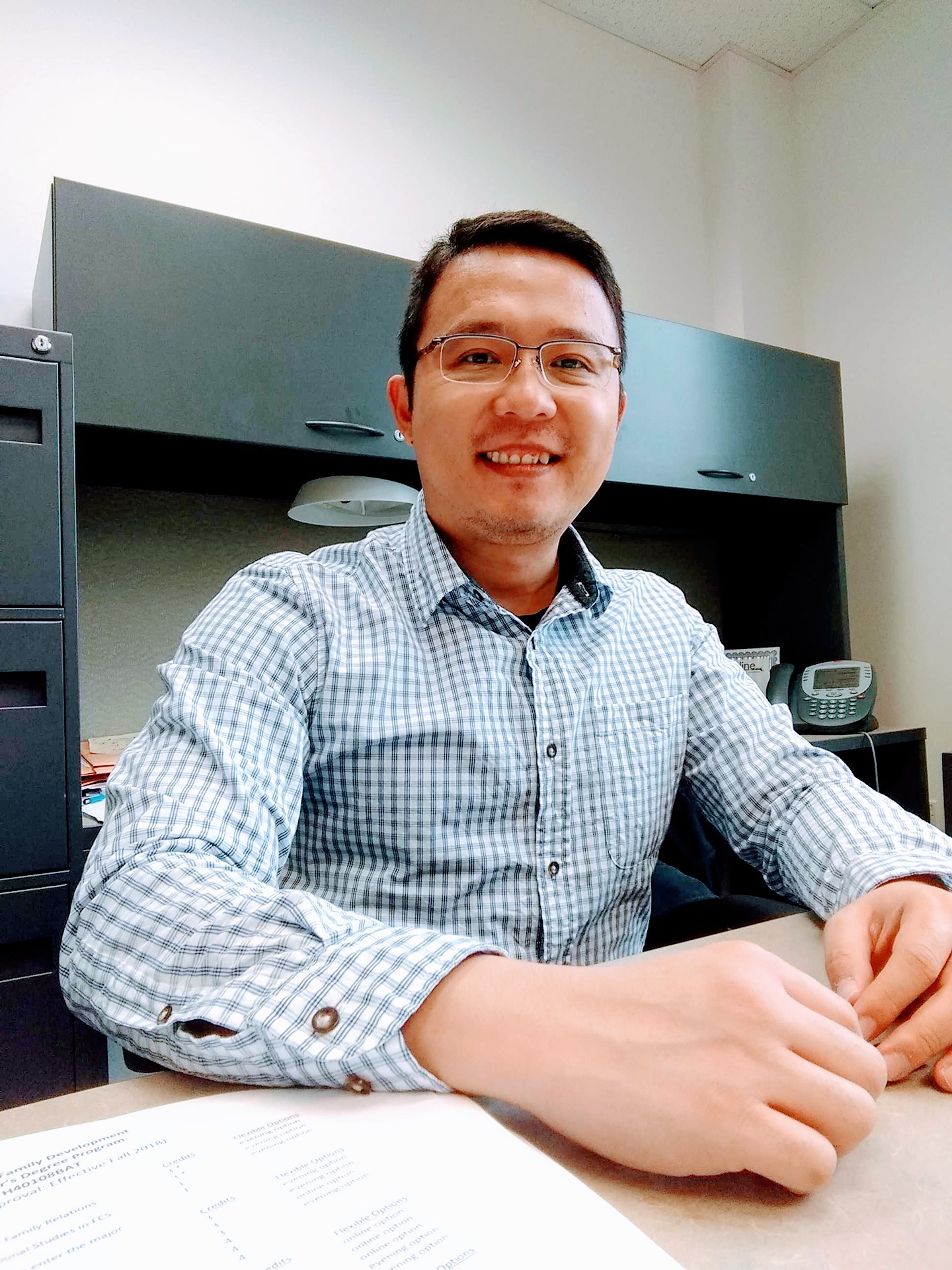 Jason Chiang, Ph.D.
Assistant Professor of Instruction

Ph.D. Syracuse University, Human Development and Family Relations
M.S. University at Albany, Educational Psychology and Methodology
B.Sc. (Honors) University of Toronto, Psychology

Office: 405 College of Arts and Sciences

E-mail: jchiang@uakron.edu

Phone: 330-972-5048
Dr. Jason Chiang received his Ph.D. from Syracuse University in Human Development and Family Science. His scholarly works focus on the links between the unique parenting strategies and child outcomes among immigrant families living in the U.S and Canada, as well as the acculturation and enculturation process in these families. He has been teaching at University of Akron as Assistant Professor of Instruction in the Department of Child and Family Development since Fall 2016, and is also a Fellow at the Institute for Lifespan Development and Gerontology.
Courses taught at UA include: Child Development, Fatherhood: Parent role, Parent-Child Relations, Immigrant Parenting (senior seminar), Development Parent-Child Interactions (graduate)
---
---
Adjunct Faculty in Child & Family Development
Emeritus Faculty in Child & Family Development
David Witt, Ph.D., Professor Emeritus
Susan Witt, Ph.D., Professor Emeritus