Dr. William H. Schneider IV.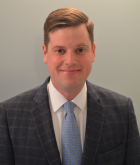 Title: Professor
Dept/Program: Civil Engineering
Office: Shrank Hall North 160
Phone: 330-972-2426
Email: whs4@uakron.edu

---
Biography
Education
PhD Civil Engineering, 2003, Purdue University
MS Civil Engineering, 2001, Purdue University
BS Civil Engineering, 1998, Purdue University
Professional Engineer, Ohio License Number 71881
Research Interests
Principal Investigator on 30 projects. The main sponsors include: The Ohio Department of Transportation, The Ohio Department of Public Safety, and the US Department of the Transportation Region V University Transportation Center. This research has funded 5 Ph.D., 13 M.S., more than 70 undergraduate students, and 80 plus publications.
Key Projects
GPS AVL System Integration for Winter Maintenance Operations: Principal Investigator, responsibilities include: development of new hardware and software that will be implemented on 1,600 snow plow trucks, largest statewide deployment in US. This technology was used by the State of Ohio, and the US Secret Service during the Republican National Convention in 2016.
Route Optimization of Winter Fleet Maintenance: Principal Investigator, responsibilities include: efficiency improvements to the Ohio state-maintained transportation roadway network. Improvements are based on asset management of approximately 3,000 employees, 320 million USD of equipment, and 200 plus facilities, 2-30 million USD each. The return on investment is estimated to be 40 to 1.
Assessment of Salt Procurement and Distribution Process: Principal Investigator, responsibilities include: the review and enhancement of 50-100 million USD annual state salt procurement budget. The final deliverable improved contractual salt delivery language, supply chain, and field operations.
To date, I have financially supported and advised:
· five Ph.D. students (four graduated, one current),
· ten Master's students (eight graduated, two current) with a thesis option, and
· 70 plus undergraduate students (freshmen to senior).
Teaching
As a faculty member in civil engineering, I bring enthusiasm and practical applications to the classroom. I believe that demonstrating real-world applications for theoretical material provides students with meaningful learning experiences that they will take with them when they leave school. Through careful planning and course development, my excitement for engineering translates into quality lessons for my students. I seek to provide an enjoyable and significant experience for the students. In doing so, I hope to positively impact the profession of civil engineering as a whole.
To date, I have developed and taught the following courses at the undergraduate level:
Introduction to Transportation,

Highway Design, and

Construction Management.
At the graduate level, I have developed and taught:
Transportation Decision Making,

Transportation Planning,

Transportation Safety, and

Transportation Data Analytics.
In all but I believe 2 cases, my evaluations are consistently above both departmental and college averages.
Service
Presently, I am the Accreditation Board for Engineering and Technology (ABET) coordinator (ABET is the national accreditation process for the undergraduate program), have recently co-written the ABET report, and led the department through an ABET visit. Additionally, I am responsible for restructuring the civil engineering course curriculum as a member of the college of engineering undergraduate curriculum committee. In fulfillment of these services, I have been able to cultivate strong working relationships that have expanded into collaborations in research as well as the classroom.
Awards
"Sweet Sixteen" High Value research award, American Association of State Highway Transportation Officials.
Top 5 Most Productive Faculty The University of Akron, Spring 2016.
Outstanding Graduate Student Award, Purdue University School of Civil Engineering.
Mathew Edward Kern Award, Excellence in Environmental Engineering, Purdue University School of Civil Engineering.
Greeley and Hansen Fellowship, Purdue University School of Civil Engineering.
Professional Affiliations
American Society of Civil Engineers (ASCE)
Institute of Transportation Engineers
Friend of the Transportation Research Board Highway Safety Manual Task Force
---
Education
PhD Civil Engineering, 2003, Purdue University; MS Civil Engineering, 2001, Purdue University; BS Civil Engineering, 1998, Purdue University
---