Founder of #MeToo movement to speak April 17
04/02/2018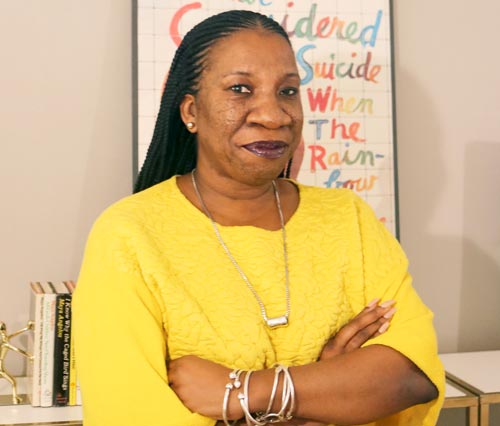 Tarana Burke will speak at UA on April 17.
Tarana Burke, who founded the #MeToo movement in 2006, will present "Me Too" on Tuesday, April 17, at 7 p.m. in the Student Union Ballroom. The talk, sponsored by the Women's Studies Department, is free and open to all. Due to limited seating, registration is encouraged, but does not guarantee a seat.
Burke saw #MeToo grow into a worldwide campaign in 2017 to raise awareness about sexual harassment, abuse and assault in society. The phrase grew out of a conversation Burke had with a girl who talked of being sexually abused.
RELATED: Sexual Assault Awareness Month activities at The University of Akron
"On one side, it's a bold declarative statement that 'I'm not ashamed' and 'I'm not alone,'" Burke said in an interview with CNN. "On the other side, it's a statement from survivor to survivor that says 'I see you, I hear you, I understand you and I'm here for you, or I get it.'"
A civil rights activist and women's empowerment speaker, Burke is the senior director of Girls for Gender Equity in Brooklyn, N.Y. She was featured as a Time magazine Person of the Year in 2017.
For more information, contact Dr. Mary Triece, professor of communication and director of women's studies, at mtriece@uakron.edu.
---
Related
---