Yvette Nicole Brown
Actress and UA alumna, class of 1994
'From UA to LA'
Saturday, Feb. 8 @ 7 p.m.
Student Union Ballroom
Cost: Free - no ticket required
Follow @yvettenbrown
---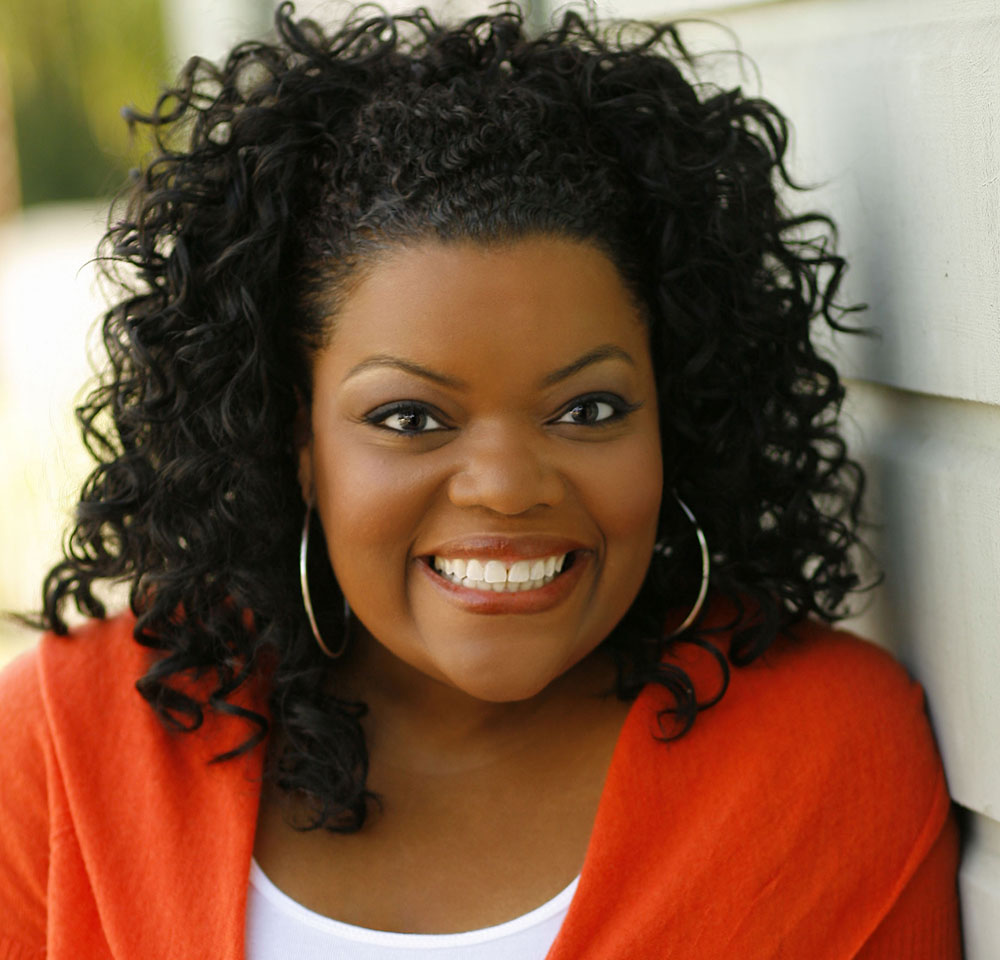 Yvette Nicole Brown currently stars as the opinionated but sweet, Shirley, on NBC comedy "Community." The show is in its fifth season as part of NBC's Thursday night lineup.
As a young girl growing up in East Cleveland, Ohio, Brown dreamed of a career on stage and screen. She began her entertainment career as recording artist while still in her teens. After an impromptu audition for Michael Bivins (New Edition, B.B.D.) she was instantly signed to Motown Records. Brown was featured on the Motown album "The East Coast Family Vol.1," which included the Top 20 single, "1-4-All-4-1." As a part of the East Coast Family (which also included Boyz II Men) Brown appeared on MTV, "Showtime at the Apollo," VH1 and BET, while simultaneously completing coursework that led to a Bachelor of Fine & Applied Arts degree from the University of Akron. Upon graduation she packed her bags and followed her dreams to Los Angeles.
Brown has emerged as one of the most sought after character actresses in Hollywood, highlighted by memorable appearances on numerous hit TV shows, including "House," "Entourage," "The Office," "Curb Your Enthusiasm," "Two and a Half Men," "Malcolm in the Middle," "7th Heaven," "Fat Actress," "Til Death," "That's So Raven," "Rules of Engagement," "Privileged" and "That '70s Show." In addition, she has had recurring roles on "Boston Legal," "Girlfriends," "Sleeper Cell," "Half & Half" and "Drake & Josh." She also was a series regular on ABC's "The Big House" alongside super-star comedian, Kevin Hart.
In 2004, Brown made her feature-film debut opposite Brittany Murphy, Holly Hunter and Kathy Bates in the hit romantic comedy "Little Black Book." She quickly followed that film with an appearance in the Michael Bay action film "The Island," co-starring Ewan McGregor and Scarlett Johansson. Her other film credits include roles in the Academy Award-winning adaptation of "Dreamgirls," the comedy "The Kid & I," and supporting roles in "Meet Dave," opposite Eddie Murphy, "Tropic Thunder" (directed by Ben Stiller and starring Robert Downey Jr., Jack Black and Matthew McConaughey), and "Hotel for Dogs," alongside Emma Roberts, Don Cheadle and Lisa Kudrow.
Recently, Brown reprised her role as "Helen" in the TV movie "Merry Christmas, Drake & Josh," and continued to appear on the big screen in the films "The Ugly Truth" (with Gerard Butler, Katherine Heigl and Cheryl Hines), "Repo Men" (opposite Jude Law and Forest Whitaker), and "500 Days of Summer" (with Zooey Deschanel and Joseph Gordon-Levitt).
Aside from her work on "Community," Brown can be heard every Saturday as "Cookie" on the cartoon "Pound Puppies," which is in its third season on the Hub network.
This past summer, Brown appeared in the feature film "Percy Jackson & The Olympians: The Sea of Monsters" as one of the mythical three fates alongside comediennes Missi Pile and Mary Birdsong.
Brown currently resides in Los Angeles