2018 KEYNOTE SPEAKERS
Slurred Realities: Pocahontas, Misrepresentations, and Political Punchlines
Dr. Heather Shotton, Associate Professor in Native American Studies at the University of Oklahoma

Tuesday, Feb. 6, 2018, from 7 p.m.
University of Akron campus, Student Union Theater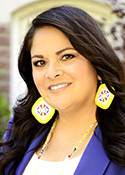 Shotton is a citizen of the Wichita & Affiliated Tribes, and is also of Kiowa and Cheyenne descent. Dr. Shotton's research focuses on Indigenous students in higher education and Indigenous women, particularly in the areas of leadership and Indigenous women in academia.
Racial Dialogues: Why is it so Difficult to Honestly Talk About Race?
Dr. Derald Wing Sue, Professor of Psychology and Education at Teachers College, Columbia University
RESCHEDULED: Thursday, March 1, 2018, from 7-9 p.m. University of Akron campus, Student Union Ballroom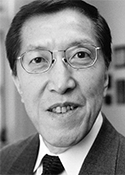 Discussions around race are often fraught with powerful emotions. Dr. Sue will discuss his work, developed through 10 years of research and observation of participants engaged in difficult dialogues: exposing rules that impact how we talk about race in the U.S., consequences of the failure to have honest dialogues, challenges to successful conversations, and solutions to these obstacles.
If you registered for the earlier date, you do not need to do so again.
Charlottesville: The Call for a More Civil Society
Dr. Gregory J. Vincent, President of Hobart and William Smith Colleges

Friday, Feb. 16, 2018, 6 p.m.
McDowell Law Center Commons - see on map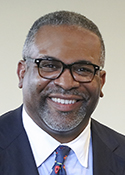 As a continuation from Akron Roundtable, Dr. Vincent will bring the second installment of his message to the University Of Akron School Of Law. This unique address combines the both the community and college with a timely address the current political and social climate within Dr. Vincent's area of scholarly expertise. This is the closing event of the 2018 Rethinking Race Series.
Events from 2018