2015 Speakers
Melissa Harris-Perry
Monday, Feb. 2, 2015
7:30 p.m. at EJ Thomas Hall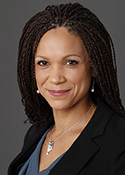 A writer, professor, television host and political commentator with a focus on African-American politics, Melissa Harris-Perry hosts the Melissa Harris-Perry weekend news and opinion television show on MSNBC.
She also provides expert commentary on U.S. elections, racial issues, religious questions and gender concerns for a variety of other media outlets. She just recently returned to her alma mater, Wake Forest University, as professor of politics and International Affairs.
Sponsored by: Inclusion & Equity, Rethinking Race, Culture Quest, the Northeast Ohio Medical University, and E. J. Thomas Hall.
Nicole Roach
Chief Diversity Officer, Webster University
Tuesday, Feb. 3, 2015
11 a.m. in the Student Union Theatre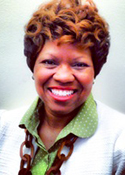 "The Ferguson Eruption"
Roach works to advance diversity and inclusion as core values of Webster University and central to its education mission. To advance community engagement, she develops strategic partnerships with local communities, community government entities, community agencies and boards and metropolitan area organizations.
Sponsored by: The Office of Inclusion & Equity and The Multicultural Center
Dr. Elaine Richardson
Professor of Literacy Studies, The Ohio State University
Tuesday, Feb. 3, 2015
2:30 p.m. in the Student Union Theatre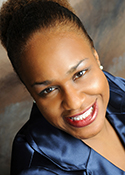 Based on excerpts from her autobiography PHD (Po H# on Dope) to Ph.D.: How Education Saved My Life, the show features expressive performance, storytelling and music. The emotional weariness of Dr. Richardson's passage through a life nearly torn apart by sex trafficking and drug addiction emerges into victorious living, triumphantly immersed in education and service. Dr. E's story of sexual exploitation and other forms of bondage is used to promote healing and empowerment through education.
Sponsored by: The Office of Inclusion & Equity and The Multicultural Center
Dr. Denise James
The University of Dayton
Thursday, Feb. 5, 2015
1:45-3 p.m. in the Student Union Theatre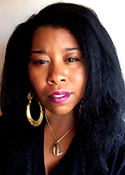 "Valuing Blackness: Why Race Matters in Our Communities"
V. Denise James is an assistant professor of Philosophy at the University of Dayton where she facilitates the Diversity Across the Curriculum faculty workshop. She has recently published articles about street violence against young women and girls, Black feminist pragmatism, and the philosophical significance of the seminal Black feminist thinker Anna J. Cooper. She is at work on a book about the banality of the dying city and geopolitical racism.
Sponsored by the Philosophy Department and Center for Conflict Management
Sergio Garcia
Chief of Staff for the President and Vice President of Diversity, Equity and Inclusion, NEOMED
Monday, Feb. 9, 2015
1-2:30 p.m. in Student Union 312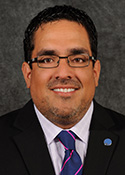 Sergio Garcia is chief of staff and Vice President for Diversity, Equity and Inclusion for Northeast Ohio Medical University (NEOMED). In these roles, he provides strategic advice and guidance to the president, the University and the community as well as helps the University to achieve positive change in the areas of equity, diversity, inclusion, multiculturalism and community.
Prior to joining NEOMED, Garcia completed a tour of duty in southern Afghanistan as a senior advisor to the United States Embassy in Kabul and U.S. Department of State. He has served in various capacities, within and outside of government, advocating for human, economic and political freedom throughout Latin America and across the globe. Also while at the Department of State, Garcia played a key management role, serving as chief of staff and senior policy advisor to two assistant secretaries of state. He began his management and policy career at the Organization of American States where he served as legal officer supporting the then secretary general and former Colombian president, Cesar Gaviria, in the creation and implementation of multilateral monitoring mechanisms throughout the Hemisphere.
Sponsored by Office of Inclusion & Equity and H.O.L.A
Henry Ng, MD, MPH, FAAP, FACP
Internist-Pediatrician at MetroHealth Medical Center
Wednesday, Feb. 11, 2015
1-3 p.m. in Student Union 335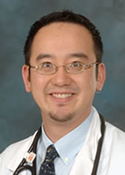 Henry Ng, MD, MPH, FAAP, FACP, is dedicated to promoting and improving LGBT health. He has lectured on LGBT health and health disparities to students, health care providers, agencies and organizations in the Midwest and nationwide. He is the President of GLMA: Health Professionals Advancing LGBT Equality and is involved in health professional and student education and mentorship.
Dr. Ng is an Internist-Pediatrician at MetroHealth Medical Center. He completed both his BS in Biochemistry and his MD at Michigan State University. He completed his residency and chief residency in Internal Medicine/Pediatrics at MetroHealth Medical Center and subsequently joined the faculty in 2006. In 2012, He completed a Master's in Public Health degree at Case Western Reserve University with a special emphasis on Health Promotion/Disease Prevention for LGBT populations. He holds the rank of assistant professor at Case Western School of Medicine.
Sponsored by the College of Health Professions and ARI-AHEC.
Infant Mortality and Health Disparities: A Community Conversation and Call to Action
An interdisciplinary panel discussion
Wednesday, Feb. 11, 2015
7 - 9 p.m. at Quaker Station
Legal analysts and health disparity specialists Charles W. Noble III, JD, MCP and Kwame Christian, JD, MA from the Kirwan Institute will provide a framework for this conversation.
Panelists include: Dr. Arthur James, associate clinical professor at The Ohio State University and Nationwide Children's Hospital; co-director of the Ohio Better Birth Outcomes, co-chair of the Ohio Collaborative to Prevent Infant Mortality, and senior policy advisor in the Bureau of Child and Family Services of the Ohio Department of Health; and Angela Cornelius Dawson, executive director, Ohio Commission on Minority Health.
Sponsored by the College of Health Professions and the Akron-Region Interprofessional Area Health Education Center (ARI-AHEC).