Q&A with Dr. Amber L. Ferris, associate professor of communication
11/18/2020
Name: Dr. Amber L. Ferris
Title: Associate Professor of Communication
Department: School of Communication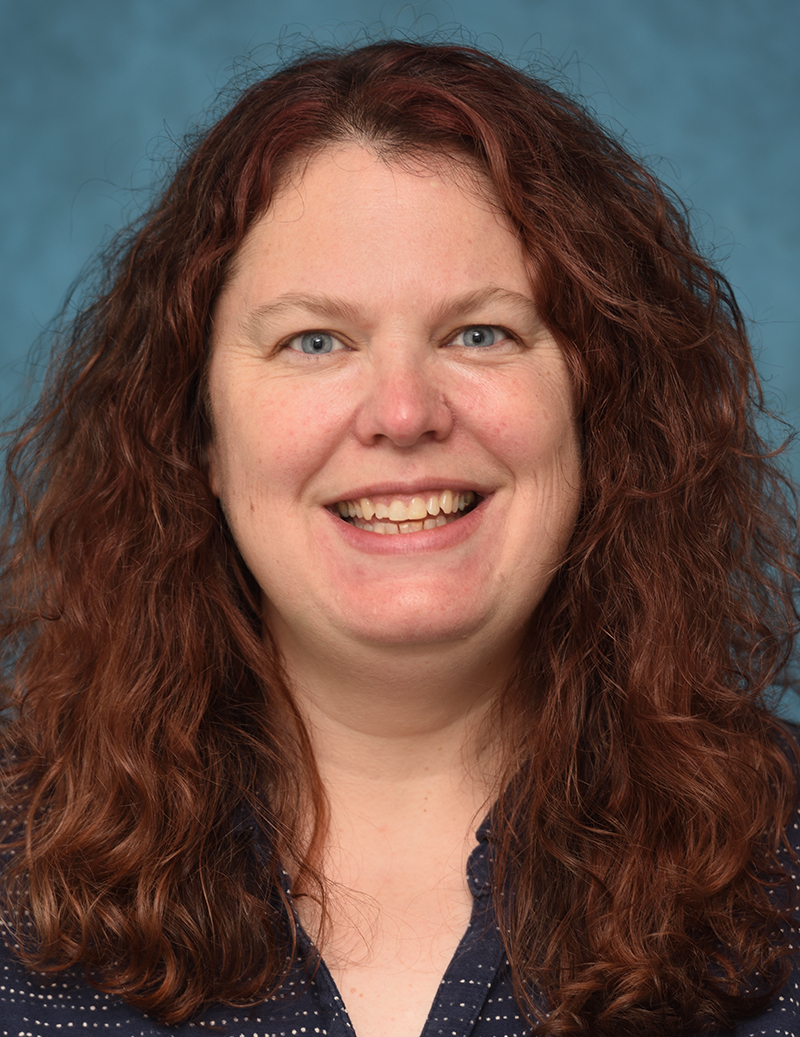 Dr. Amber L. Ferris
Tell us about your new role with Ohio Communication Association. What does the association offer its members and what do you hope to accomplish during your term as president?
The mission of the Ohio Communication Association is to serve all people interested in communication studies in the state of Ohio and beyond. We publish the Ohio Communication Journal and we host a conference each year that emphasizes student and faculty research, as well as panels on teaching, learning and service. Each year we move to a different Ohio university or college, so the conference is a great reason to see the wonderful institutions across the state.
There are several issues I would like to work on as president of the OCA. First, I would like to build upon the work of our Diversity and Inclusion Task Force that was organized this year. At the virtual conference this past October, we had a panel that was focused on brainstorming actions we could take as an organization to enhance diversity and inclusion. We came up with several great ideas, and I would like to see those ideas take shape during my tenure. I would also like to increase our connection to adjunct faculty, high school instructors, professionals and organizations who would like professional development in teaching or on communication issues. We have a lot of talent in this state within the communication discipline, and I would like to see more outreach into our communities.
How did you come to choose your career?
When I was a senior majoring in English at Michigan State University, I took a media effects class as an elective. I had never taken a communication course and I had no idea that you could pursue a career as a researcher. I signed up to do an independent study where I played video games and then coded them for violence, and I've been hooked on media research ever since. In the last year of my master's degree at MSU, I had the chance to teach a course, and that cemented my decision to be an academic. There is nothing like the energy and magic that happens in a classroom, and I love sharing my passion for communication with students.
Areas of research — what problem do you most hope to solve?
My research focuses on media uses and effects. I am interested in learning what motivates individuals to use media, and how that might result in different outcomes. My most recent work has focused on social media dependency and addiction. My colleagues and I collected some new data last May related to social media use during the COVID-19 pandemic. We hope to learn more about how people rely on social media, as well as how people manage their privacy during this time.
What does the next 10 years hold for your field?
I think we need communication scholarship now more than ever. Our discipline is poised to add important contributions to issues that we are currently struggling with as a society. The communication discipline spans across so many areas — health, politics, technology, business, relationships and culture. I hope that communication scholars can be leaders in tackling the challenges that we face both nationally and internationally.
Outside the classroom, what do you enjoy doing for fun?
I love spending time outside in nature as much as possible. I have five dogs, so that means lots of walks! I also started fishing this summer, so that's been a new hobby. I love watching Michigan State football and the Browns, reality competition shows like "Top Chef," "Alone" and RuPaul's "Drag Race," going to movies (when we can again!), and playing video games with my girlfriend, Michelle. I study media, so I get to count some of that play time as research investigation, right?
Looking back on your own time in college, what advice do you have for UA students?
Have fun! Play sports and games, make music and art, join clubs – find your people. You'll need to balance the fun with classes and work, but make sure you are carving out time to make great memories.