Z-TV captures ninth Emmy for student work
06/23/2020
Have you ever wondered what it's like to be colorblind? A few curious students at The University of Akron wanted to learn more and were awarded an Emmy for their video segment describing the experience and causes behind it.
Z-TV, the student-run television station at UA, was awarded an Emmy in the College Newscast and Information category by the Lower Great Lakes Chapter of the National Academy of Television Arts & Sciences for its segment, "300 Seconds of Science: What do the colorblind see?" This year's awards were pre-recorded and streamed via multiple digital outlets on June 20.
Honored for their work on the project are seniors Nicole Maxhimer from Massillon, Kristen Dauber from Warren and Kyle Reynolds from Ashland. All three students are communication majors with a concentration in media studies.
"The '300 Seconds of Science' team always faces the challenge of breaking down science-related topics for all audiences in a fun and entertaining way," said Juan Contreras, professor of practice in the School of Communication and general manager of Z-TV. "Nicole, Kristen and Kyle did a great job this year as they took on the challenge of producing content on topics that were consistently out of their comfort zone. They most certainly deserve this recognition."
This is not the first time Z-TV has been honored for excellence. In fact, Z-TV programs have previously been recognized with a total of eight College Production Awards or student Emmys, and 34 nominations by the Lower Great Lakes Chapter of the National Academy of Television Arts & Sciences. The station also received the 2017 Distinguished Program Award by the Ohio Communication Association and many of its members have been honored with Communicator Awards and Telly Awards.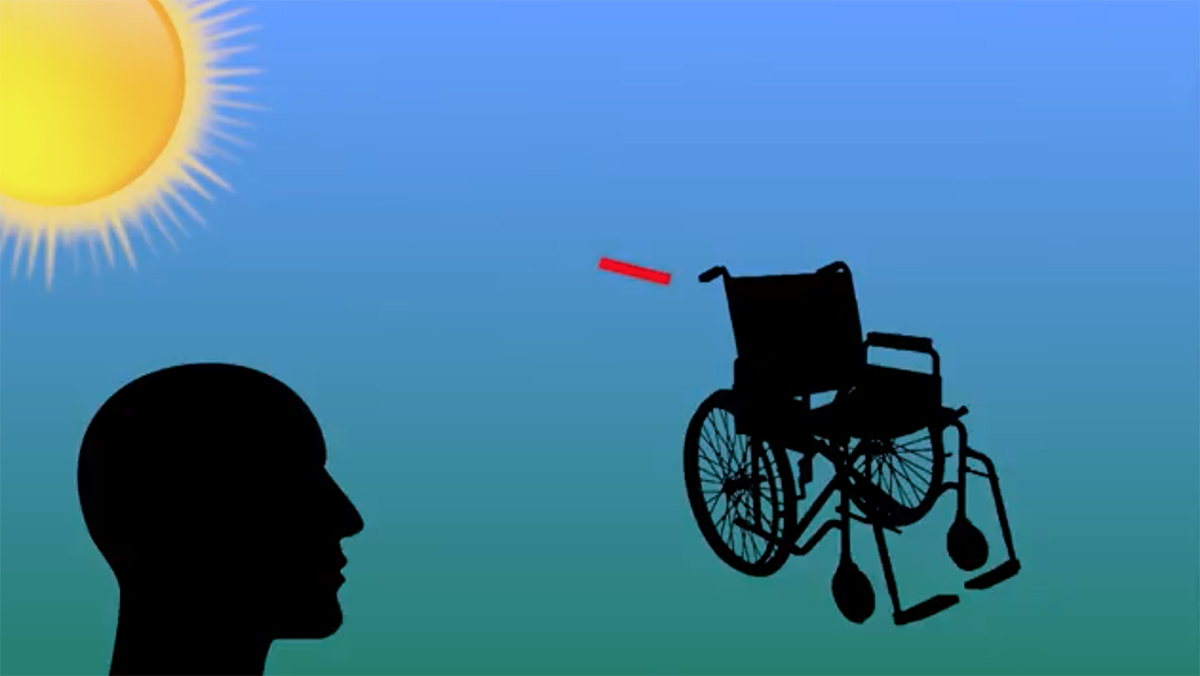 In their video segment, UA students illustrated how light reflects off an object and enters the eye through the cornea, enabling it to be seen.
According to Contreras, Z-TV students take the programming very seriously and consistently work toward developing their skills and professionalism to meet industry standards. Because of that, the station has an excellent track record in training and preparing students for careers in media and television broadcasting. The hands-on experience helps students build their skillset, knowledge and confidence in working in different environments in media, news and entertainment.
All content on Z-TV is produced by students at UA. While this program is housed in the School of Communication, all students at the University, regardless of their major or field of study, are welcome to apply. Z-TV is committed to distribute content that only meets professional standards. Shows include "Akron After Hours;" "Class Cancelled;" "300 Seconds of Science;" "Goofing Off;" "Lowdown;" "ZT-V Sports Report;" "5 Minute Flashback;" and "Lights, Camera, Akron!"
---
Media contact: Cristine Boyd, 330-972-6476 or cboyd @uakron.edu.