Martin Luther King Jr. Day 2018
Celebrate MLK Day by telling us how you plan on leaving your legacy in 2018. Stop by the Trapezoid Lounge on November 16th or 17th between 8am-5pm to write on our wall.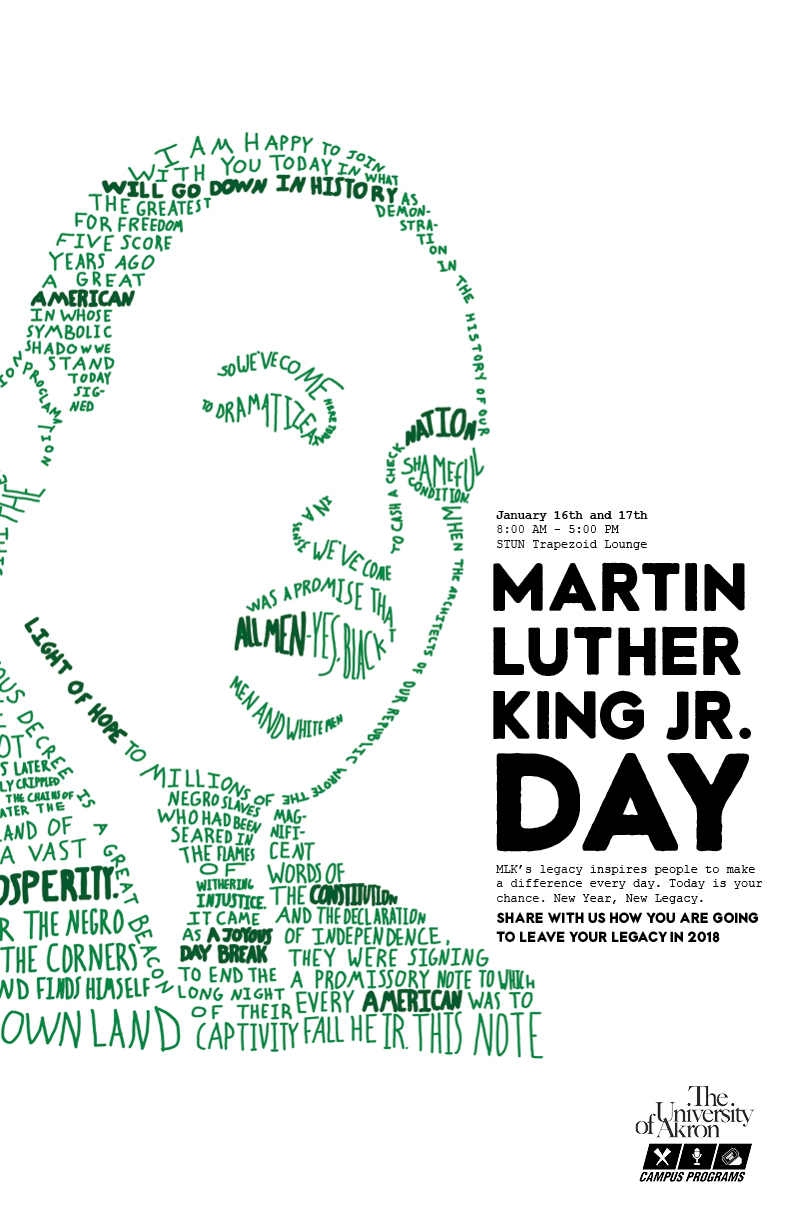 The Martin Luther King, Jr. holiday celebrates the life and legacy of a man who brought hope to America. Campus Program's calls The University of Akron community to commemorate this day by sharing how you plan to leave your legacy in 2018.
"The time is always right to do what is right." Martin Luther King, Jr.
For more information contact Brittany Ferguson-Mike at bpf9@uakron.edu or (330) 972-6568.