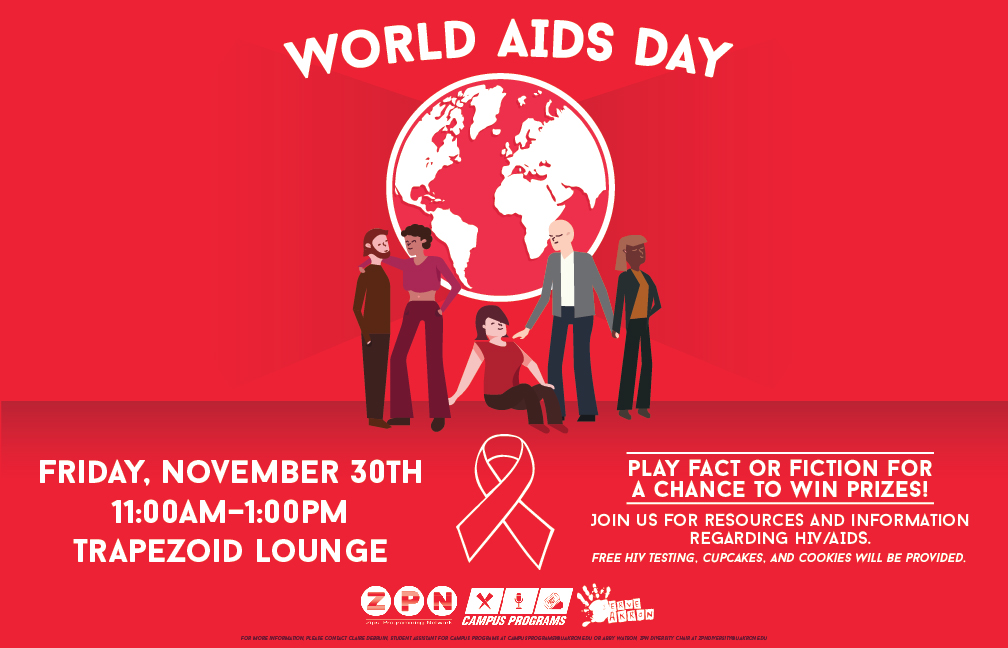 ---
ABOUT
World AIDS Day is held on December 1st each year and is an opportunity for people worldwide to unite in the fight against HIV, show their support for people living with HIV and to commemorate people who have died. World AIDS Day was the first ever global health day and the first one was held in 1988.


Play fact or fiction to test your knowledge of HIV/AIDS. If you get your question right, you will be entered in a competition to win a gift card!
Resources will also be provided.
Trapezoid Lounge
Time:

11

:00am-1:00pm
Sponsor:

ZPN, Campus Programs and serveAkron

Description: Play Fact or Fiction for a chance to win prizes. Join us for resources and information regarding HIV/AIDS.