Alpha Phi
Chapter Name: Eta Gamma Chapter
National Founding Location: Syracuse University
National Founding Date: October 10, 1872
Local Founding Date: April 26, 1986
Nickname: A Phi
Symbol: Ivy Leaf
Colors: Silver and Bordeaux
Motto: Union Hand in Hand
National Philanthropy: Alpha Phi Foundation
GPA Requirement: Cumulative College: 2.4/ High School: 2.6
National Website: www.alphaphi.org
Local Website: akronalphaphi.squarespace.com
Facebook: https://www.facebook.com/alphaphi.etagamma?ref=ts&fref=ts
Twitter: @AkronAlphaPhi
Instagram: @akronalphaphi
Chapter President: Danielle Colacarro
Chapter President's Email: akronalphaphipresident@gmail.com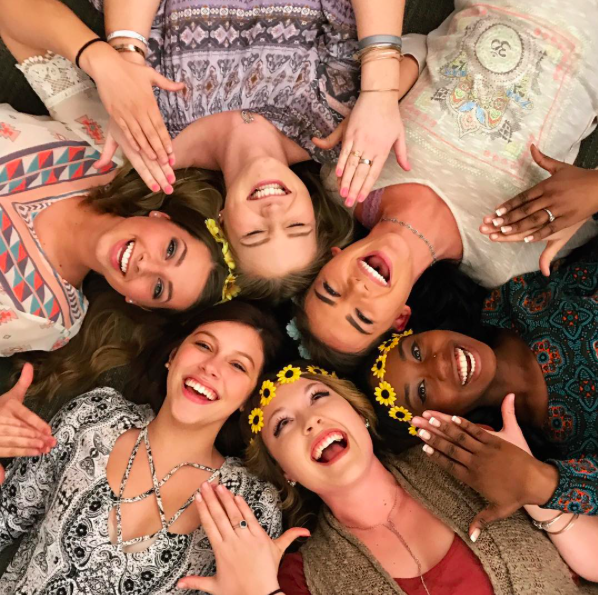 Chapter Bio:
Alpha Phi was established at The University of Akron as the Eta Gamma chapter on April 26th, 1986. Since then, not only have we grown in size, we have also grown in philanthropic efforts and character. We strive for the highest ideals of womanhood by living out our six values every day, sisterhood, service, scholarship, leadership, loyalty, and character development.
Our sisters share a commitment to excellence and a strong desire to help one another and their communities. Alpha Phis are leaders, scholars, contributors and lifetime members of this incredible sisterhood. The innovative leadership and organizational practices of Alpha Phis founders in 1872 set the tone for Alpha Phis today to be a sisterhood that values the past but looks forward to the progress offered by the future.
The Eta Gamma Chapter guides each member on her own journey of growing as an individual and as a leader. Our chapter promotes Greek unity and campus involvement, and our members are continuously supported in all of their endeavors throughout their undergraduate years and beyond. Alpha Phi is not just four years, it is for life.