Panhellenic Sorority Recruitment
Take an adventure with Panhellenic by joining one of our six Panhellenic sororities:
Alpha Delta Pi, Alpha Gamma Delta, Alpha Phi, Delta Gamma, Delta Zeta, Kappa Kappa Gamma

The main recruitment period for our Panhellenic sororities is the beginning of the Fall semester. This year, Panhellenic Sorority Recruitment will take place from August 30th- September 17th. In order to participate in Panhellenic Sorority Recruitment you need to register for recruitment and pay the $15 registration fee at the Student Union Information Center by Thursday, September 7th at 9pm.
---
Letter from Jodie Watkins , PHC VP of Recruitment
Dear Future Panhellenic Women,
Welcome to the beginning of an incredible, brand-new chapter in your life: Sorority Life. Your interest in sorority life here at UA is going to play such a huge role in your college experience and I am proud to share with you my passion and experience within the Panhellenic Council. This journey that you are about to take is what leads you to unforgettable, life-long friendships, memories and experiences that will make you feel a part of something bigger than yourself.
Quite often, we find it difficult to recognize pivotal moments in our life's that profoundly change who we are. I can say, whole-heartedly, that receiving my bid on Bid Day in Fall of 2014 was the case for me. I was a freshman women who was afraid of getting lost or overlooked on our big campus when I knew I had something to offer. I began considering student organizations to get involved with and ended up attending the Ice Cream Social in the Student Union. It was that day, the women I met, the conversations I had, and of course the free ice cream, that made me realize that Sorority Life was nothing that I had known before; it wasn't partying or just wearing letters on t-shirts, but it was REAL people with REAL values who truly wanted to get to know me and help me become a part of something bigger than myself.
Our six sororities on campus were founded on very similar values: academic excellence, leadership development, philanthropic and community involvement, and sisterhood that will last a lifetime. Each chapter is unique and has something very special to offer to its members but without one another, our Panhellenic community could not be the award-winning community that it is today.
As the Panhellenic's Vice President of Recruitment, I am proud to represent Sorority Life here at UA and I encourage you to take the first step in adding a new chapter to your story. I cannot wait to introduce you to all the amazing opportunities that being a Panhellenic women has to offer during our sorority recruitment this fall semester. My advice to you as you start this journey is to keep an open-mind, be yourself, and make lots of friends. If you have any questions at all, please feel free to email me.
Happy Recruitment!
Loyally,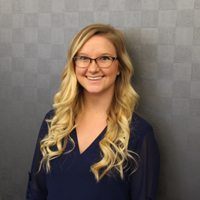 Jodie Watkins
Vice President of Recruitment
uaphcrecruitment@gmail.com
Panhellenic Council
The University of Akron
---
University of Akron Sorority Recruitment
UAWomenGoGreek
To learn more about Sorority Life:
http://www.thesororitylife.com/
For your parents:
http://www.sororityparents.com/
For More Information:
Sign-Up to Receive More Information on Sorority Recruitment!