Assistant Director of Bands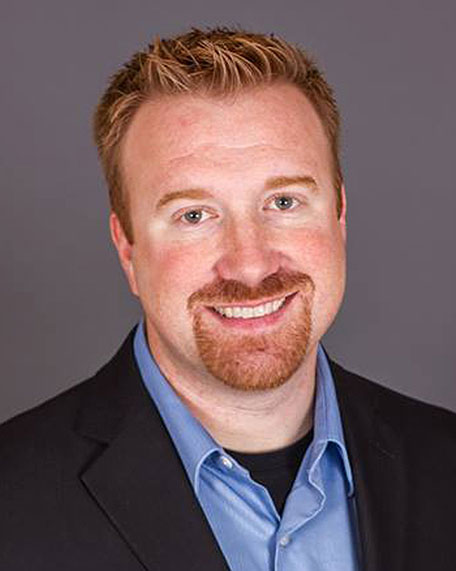 A native of northwest Ohio, Dr. Andrew D. Feyes serves The University of Akron as Assistant Director of Bands and Director of "Ohio's Pride" The University of Akron Marching Band. Dr. Feyes also conducts The University of Akron Concert Band and Blue and Gold Brass Basketball Pep Band while instructing courses in conducting and marching band techniques.
From 2013 to 2014, Dr. Feyes served as Interim Director of Bands at The University of Nebraska-Omaha. At UNO he oversaw the administration of the concert and athletic band programs, conducted the Symphonic Wind Ensemble and University Band, taught courses in Instrumental Music Education, and supervised instrumental music education student teachers.
Dr. Feyes recently completed his Ph.D. in Music Education with Dr. Fred Burrack at Kansas State University (Spring 2017). He earned a BME from Bowling Green State University in 2003 and after teaching in Bryan, Ohio, completed a Master of Music degree in Wind Band Conducting from Kansas State University with Dr. Frank Tracz in 2007. Throughout his time at KSU, Mr. Feyes served as a Graduate Teaching Assistant with the K-State Band Program, coordinating the direction of the Brass Ensemble, University Band, Volleyball Band, and Pub Crawl Band while assisting with The Pride of Wildcatland KSU Marching Band, Wind Ensemble, Concert Band, and Basketball Cat Band.
As a conductor and trumpeter, Mr. Feyes has traveled to Greece, New Zealand, Australia, Fiji, France, as well as state and national conferences. He has assisted in the organization and administration of NCAA and BIG XII Volleyball and Basketball Tournaments across the country and helped lead the KSU Marching Band to performances at the Texas Bowl, New Era Pinstripe Bowl, AT&T Cotton Bowl, and Tostitos Fiesta Bowl. Mr. Feyes's research interests are in score study, music teacher training, and student-centered large ensemble instruction. He has presented clinics on music assessment at the Kansas Music Education Association conference and the 3rd International Symposium on Assessment in Music Education at the University of Bremen, Germany.