Assistant Director of Bands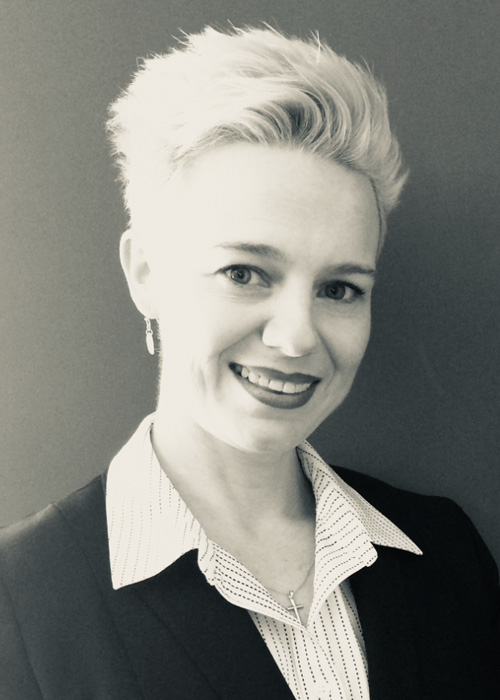 Dr. Gretchen L. Pohlman-Bassett is excited to join the music faculty as the Visiting Assistant Professor of Music and Assistant Director of Bands at The University of Akron. Prior to her appointment at The University of Akron Dr. Pohlman-Bassett served as the Director of Bands and Assistant Professor of Music at West Liberty University and previously taught public education in the state of Missouri. During her tenure in Missouri, she served as an All-State Band French Horn adjudicator for 12 years, as well as a District Music Festival adjudicator for the Missouri Bandmasters Association and the Missouri State High School Activities Association.
Dr. Pohlman-Bassett has presented music education clinics at district (2016) and state venues (2016, 2018), has co-authored music education research presented at the Music Research and Teacher Education national Conference in Atlanta, Georgia (2018), as well as being a published co-author of research featured in Update: Application of Research in Music Education. Additionally, she has presented research based on her dissertation, The Mentorship Roles and Experiences of Missouri Women Band Directors at the Missouri Music Educators Association Conference (2018).
Dr. Pohlman-Bassett is a past member of the Phantom Regiment Drum & Bugle Corps (2002) and previously served as mellophone technician (2014), and Brass Caption Head (2015) for GOLD Drum & Bugle Corps based out of San Diego, California. She received her Bachelor of Music Education and Diploma in Horn Performance from Southwest Missouri State University, Master of Music in Instrumental Conducting from Missouri State University, and a Doctorate of Philosophy – Music Education from the University of Missouri. Her primary teachers in music education and performance have been Dr. Belva Worthen Prather, Robert Scott, Jerry Hoover, Johnny Woody, JD Shaw, Dr. Brian Silvey, and Dr. Wendy Sims.
Dr. Pohlman-Bassett holds membership in the Collegiate Band Directors National Association, the Ohio Music Educators Association, the National Association for Music Educators, Mu Phi Epsilon, Kappa Kappa Psi, Pi Kappa Lambda, and is an Honorary member of Tau Beta Sigma.