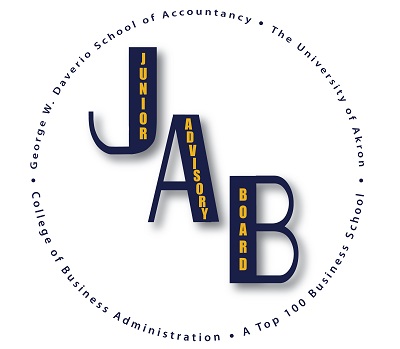 Junior Advisory Board
Who We Are
The Junior Advisory Board is a group of motivated young professionals who are friends and alumni of The University of Akron representing small, mid, and large size public accounting firms and companies.
What We Do
The Junior Advisory Board seeks to bridge the gap between the students and professionals. Members work with the university's accounting students to assist in their professional development.
Our History
Founded in 2008 with seven original members, the Junior Advisory Board has continued to expand each year in membership and impact.
Scholarships
In addition to assisting students with their professional development, we are excited to have the opportunity to provide financial support. A Junior Advisory Board Scholarship has been created with a minimum of $1,000 to be awarded yearly at the Spring Accounting Awards Banquet.
Events
The Junior Advisory Board coordinates events for students including a cornhole tournament which provides students the opportunity to interact with local professionals in a fun and relaxing atmosphere. In addition to these events, we also assist with mock interviews in the fall and provide mentoring opportunities.
New Members
We are actively recruiting new members to the Junior Advisory Board. Fees are set at $200 per individual and will be pro-rated based on start date. New members can join twice a year in January and June.
Membership on the Junior Advisory Board presents the opportunity for valuable brand awareness for your firm and face-time with students/potential recruiting candidates. Contact an officer for additional information.
2023-2024 Officers
Vice President:
Austin Ladany
Senior Associate, Tax Automation & Innovation
BDO
aladany@bdo.com
Advisory Board Members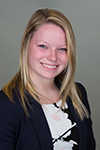 Shelby Amatangelo, CPA
Title: Associate Manager & Team Lead, The Siegfried Group
Dept/Program: George W. Daverio School of Accountancy Junior Advisory Board

---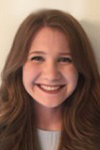 Lizzy Cox, CPA
Title: J.D. Candidate at New York Law School
Dept/Program: George W. Daverio School of Accountancy Junior Advisory Board

---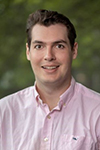 Patrick Grismer
Title: Director, CLA
Dept/Program: George W. Daverio School of Accountancy Junior Advisory Board

---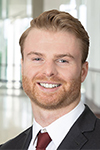 John Iacano
Title: Second Year Staff, Crowe
Dept/Program: George W. Daverio School of Accountancy Junior Advisory Board

---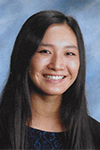 Gabbie Klejka
Title: Staff Accountant II, Westfield Insurance
Dept/Program: Treasurer George W. Daverio School of Accountancy Junior Advisory Board

---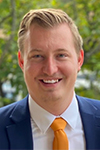 Dylan Meyer
Title: Senior Accountant, CBIZ, Inc.
Dept/Program: George W. Daverio School of Accountancy Junior Advisory Board

---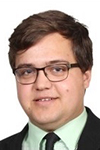 Pellegrino Piermarini, CPA, MST
Title: Associate-Financial Advisory, Marsh Berry
Dept/Program: George W. Daverio School of Accountancy Junior Advisory Board

---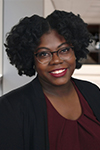 Kayla Sharp
Title: Senior Accountant, Sikich LLP
Dept/Program: George W. Daverio School of Accountancy Junior Advisory Board

---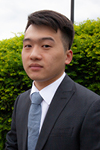 Steven Chen
Title: Tax Associate, BDO
Dept/Program: George W. Daverio School of Accountancy Junior Advisory Board

---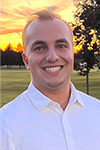 Kyle Genetin
Title: Risk Associate, Grant Thornton LLP
Dept/Program: President George W. Daverio School of Accountancy Junior Advisory Board

---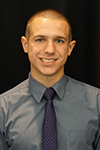 Luke Holcomb
Title: Lead Financial Analyst, JM Smucker
Dept/Program: George W. Daverio School of Accountancy Junior Advisory Board

---
Aubrey Klatt
Title: Senior Tax Accountant, Cohen & Co
Dept/Program: Secretary George W. Daverio School of Accountancy Junior Advisory Board

---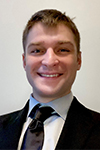 Austin Ladany
Title: Senior Associate, Tax Automation & Innovation, BDO
Dept/Program: Vice President George W. Daverio School of Accountancy Junior Advisory Board

---
Jacob Miller
Title: Senior, EY
Dept/Program: George W. Daverio School of Accountancy Junior Advisory Board

---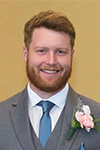 Zach Preston
Title: Tax Senior, CLA
Dept/Program: George W. Daverio School of Accountancy Junior Advisory Board

---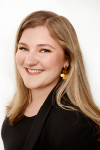 Kate Stanoch
Title: Staff Accountant, Assurance, Cohen & Co
Dept/Program: George W. Daverio School of Accountancy Junior Advisory Board

---
---
Total results:

22