Distinguished Alumni Awards
The College of Business Administration Alumni Board established this honor in 1987 to recognize distinguished alumni in the name of a fellow alumnus, dedicated professor, friend and a legend in the College of Business Administration, Dr. Frank L. Simonetti.

2017 HONOREES:



Caleb J. Callahan '05
Executive Vice President and Chief Operating Officer ValMark Financial Group
Caleb Callahan serves as the Executive Vice President & Chief Operating Officer of ValMark Financial Group. He is also Chairman of the ValMark Global Gift FundTM which makes charitable contributions to non-profit organizations and ministries around the world. Caleb earned a Bachelor of Science, Business Administration in Finance with a minor in Economics, graduating Summa Cum Laude from the University of Akron in 2005. He is a certified financial planner and attended the Executive Management and Leadership Program at Harvard Business School. He is the author or co­author of several industry articles for publications such as The Journal of Financial Service Professionals and Estate Planning Magazine as well as the co-author of a text book on the secondary market for life insurance. In addition to being quoted in publications such as The Wall Street Journal, Bloomberg-Businessweek and Investment News, Caleb has been a featured speaker at industry meetings such as the Million Dollar Round Table, AALU and NAIFA. Caleb, his wife Stacey, and their three children, CJ, Philip and Olivia, reside in Wadsworth. They enjoy spending family time riding bikes, going on hikes and having Friday movie nights.

Caleb and his family are Christ followers and are passionate about showing the love of Christ to others.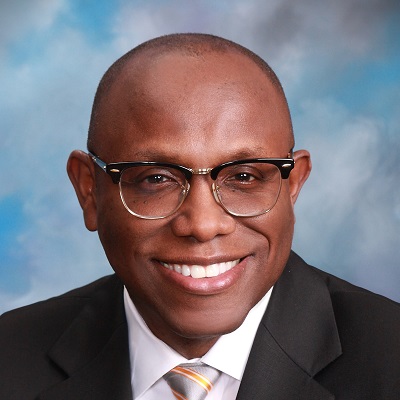 Solomon Jones, CPA '89
Controller - Chief Accounting Officer Fanatics
Solomon Jones is a native of Akron, Ohio. He is a product of Akron Public Schools, graduating from Akron Garfield High School. He graduated from The University of Akron in 1989, earning his Bachelor of Science in Accounting. Upon graduation, he started his career with KPMG, working within public accounting.
Solomon is a progressive leader with significant experience with mergers and acquisitions that include due diligence, valuations, quality of earnings, purchase price allocations, financial integration and restructuring programs. He has 26 years of consumer packaged goods experience with The J.M. Smucker Company. He has held numerous strategic financial positions throughout his career.
In late 2016, he accepted the position of Controller and Chief Accounting Officer with Fanatics, the global leader in licensed sports merchandise. As a top 50 Internet Retail Company, Fanatics operates more than 300 online and offline stores, including the e-commerce business for all major professional sports leagues, major media brands and more than 200 collegiate and professional team properties.
Solomon has served as a member of The University of Akron School of Accountancy advisory board and as an advisory board member for The University of Akron Foundation. He is a member of The Ohio Society of CPA's, National Black Accountants Association and Phi Beta Sigma Fraternity. In January 2016, he established The Solomon H. and Audrey L. Jones Scholarship in Accounting, which seeks to promote diversity in the George W. Daverio School of Accountancy.
As a community leader, he founded and served as Pastor of The House of Compassion Church for over a decade. He lives by Proverbs 11:25 "It is possible to give away and become richer! It is also possible to hold on too tightly and lose everything. Yes, the liberal man shall be rich! By watering others, he waters himself."
Solomon and his wife, Audrey, reside in Jacksonville, Florida. His daughter, Amanda, is a senior at Ashland University studying International Business and French.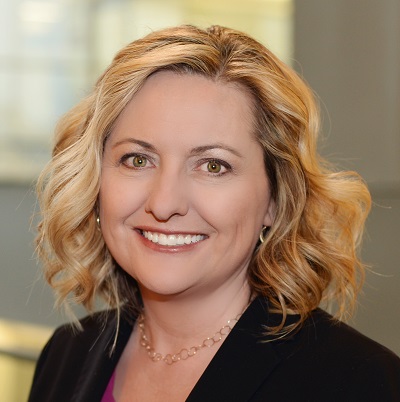 Sherry Kelly - Neubert '05
Vice President and Chief Information Officer The Goodyear Tire & Rubber Company
Sherry Kelly-Neubert is the Chief Information Officer and the Vice President of both the Information Technology and Global Project Management functions at The Goodyear Tire & Rubber Company in Akron, where she has been employed since 2002. Sherry has worked in Operations and IT-related positions for 25 years. She began her career with Goodyear in the Enterprise Data Warehouse leading the Business Intelligence team, and during her tenure she has held various positions in IT and Project Management. A native of Akron, Sherry was educated in the Akron Public Schools and graduated from North High School. She has travelled all over the world and lived in both the U.S. and Europe.
Sherry holds a Bachelor of Science in Industrial Management from The University of Akron in 2005, an MBA from Case Western Reserve University's Weatherhead School of Management, and a Masters in Operational Excellence from The Ohio State University's Fisher College of Business. She is a certified PMP and a Six Sigma Black Belt.
Sherry is a graduate of Leadership Akron's Class of XXVII and was a 2011 "30 for the Future" award winner. She mentors and coaches women from Goodyear and in the Akron community. Sherry's community interests are mainly in the areas of women, STEM, and education. She serves on the Leadership Akron Board, the LeBron James Family Foundation Community Advisory Board, and the Women's Endowment Fund, a fund of the Akron Community Foundation.
Sherry lives in Green with her husband of more than 25 years, Chuck. They have two adult children.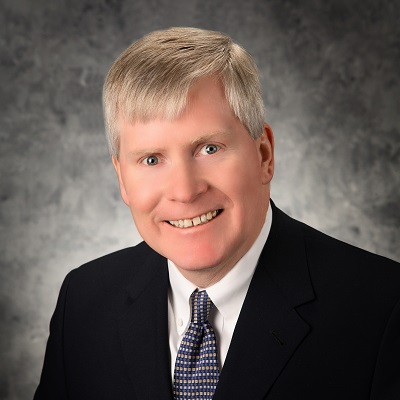 Daniel Riemenschneider '88
Principal CliftonLarsonAllen
Dan Riemenschneider CPA, CMA, CGMA is a native of Rootstown, Ohio, who currently resides in Cuyahoga Falls. Dan is a graduate of The University of Akron, from which he received his Bachelor of Science in Accounting with a minor in Data Processing in 1988.
Dan started his career at Brott Mardis & Co. in 1988 and became a shareholder in less than four years. In 2008, he joined CliftonLarsonAllen as a Tax Principal. Dan focuses on tax compliance and planning for corporations, partnerships, tax exempt organizations and oil & gas landowners. He has extensive experience with tax issues related to employee benefits and retirement plans.
Dan is a member of The American Institute of Certified Public Accountants and The Ohio Society of Certified Public Accountants. He is also a member of The Institute of Certified Management Accountants and The Institute of Management Accountants.
Dan currently serves as treasurer on the Akron Rotary Foundation Board of Trustees. He is a member and past chairman of the Membership Committee of the Akron Rotary Club. He is also involved in planning for the Wayne Homes Chili Open that benefits the Akron Rotary Camp. Dan is on the Portage Medical Center Foundation Board of Trustees and Finance Committee. Dan is a member and past chairman of The University of Akron School of Accountancy Executive Advisory Board and past president of the Employee Benefit Council of Northeast Ohio. Dan has been a Top-Walker the past 15 years from the American Heart Association – Heart Walk. He previously served on the finance committee of the American Heart Association Ohio Valley region. He served on Immaculate Heart of Mary's Athletic Board and coached football, basketball, track and soccer teams for IHM for 15 years.
Dan is one of eight boys of Paul and Rose Riemenschneider. He is married to Carol, who he met in Intermediate Accounting class. Carol is Controller at Struktol Co. of America. They have three children. Lauren graduated Summa Cum Laude with a B.S. Early Childhood Education from The University of Akron in May 2015. Tyler, an Honors College student, will graduate from The University of Akron with a B.S. in Accounting in 2017 and will be attending law school. Haley is a first year Honors College student at The University of Akron, pursuing two majors in Marketing and Communications.
Dan and his family are Zip season ticket holders of football, basketball and soccer. They are huge fans of Zips basketball. They have traveled to Michigan, Illinois, Massachusetts, Pennsylvania and Hawaii to watch the Zips.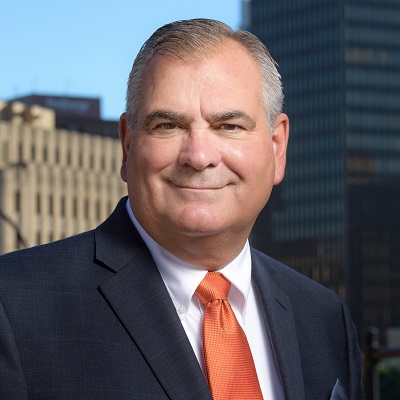 Kevin O. Thompson '75
Regional President PNC Financial Services Group
Kevin O. Thompson, who serves as PNC Regional President of Akron, has oversight responsibility for PNC's sales efforts which includes Corporate & Institutional Banking, Wealth Management and PNC's Institutional Investments. Kevin also has direct responsibility for Commercial Lending in the Akron, Canton and Wooster markets.
Prior to being named regional president in January 2007, Kevin served as senior vice president and manager for the Upper Middle Market Banking Group. He joined the bank in 1977 as a credit analyst and has held positions of increasing responsibility within Corporate Banking. Previously, Kevin worked for the Federal Reserve Bank in Cleveland. He earned a Bachelor of Arts in Labor Economics from The University of Akron in 1975 and an M.B.A. from Baldwin Wallace College. He is also a graduate of The Stonier Graduate School of Banking at Rutgers University.
Kevin is very active in the community. He currently serves as a board member of Leadership Akron, Safety Forces Chaplaincy Center, Tallmadge Community Foundation and the American Red Cross. He volunteered for many years as an instructor of Applied Economics for Junior Achievement, served as Trustee for The University of Akron, and is currently active with the Leadership Akron Alumni Association and the Greater Akron Chamber. Kevin and his wife, Carmen '78, reside in Tallmadge. They have four children: Brandon, Erin, Kristen, and Austin.