Distinguished Alumni Awards
The College of Business Administration Alumni Board established this honor in 1987 to recognize distinguished alumni in the name of a fellow alumnus, dedicated professor, friend and a legend in the College of Business Administration, Dr. Frank L. Simonetti.

2018 HONOREES: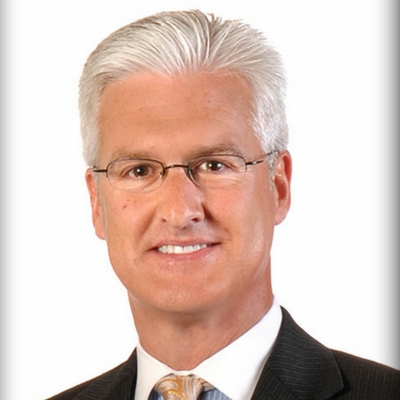 Steven St. L. Cox '94, '95

Steve Cox's testimonial on YouTube
Steven Cox is a two time graduate of The University of Akron earning a Juris Doctorate from The School of Law in 1994 and a Master of Taxation from the University's College of Business Administration in 1995. Steven serves as a Partner for Roetzel and Andress, a full-service law firm with offices located throughout Ohio, Florida, and Chicago. Steven represents the firm in their Cleveland and Akron offices. Specifically, Steven focuses his practice on estate planning, family business succession planning, probate matters, estate and trust administration, charitable planning/nonprofit institutions, and business and tax matters. He represents individuals and business clients in a wide range of tax, estate, and succession planning matters.
With over nine publications, Steven has been recognized several times for his work as an attorney including litigation – Trusts & Estates "Lawyer of the Year" in Akron by The Best Lawyers in America in 2014, 2016, and 2018 respectfully. Additionally, he was recognized as one of the "Best Lawyers in Northeast Ohio" by the Cleveland Plain Dealer in 2016, and "Akron Top Lawyer" by Akron Life & Leisure Magazine from 2010 to 2017. Steven is a graduate of Leadership Akron, Class of XVII.
Steven serves or has served in numerous professional affiliations including the Summa Health Charles Deering Legacy Advisor Leadership Council, the Akron Bar Association Board of Trustees, Ohio State Bar Association, American Bar Association, and The University of Akron Foundation, Gift and Estate Planning Committee. Steven remains very involved within the community and region including the Akron Community Foundation, Stan Hywet Hall and Gardens, Boys and Girls Clubs of the Western Reserve, Children's Family Care, Humane Society of Summit County, and the Greater Akron Musical Society.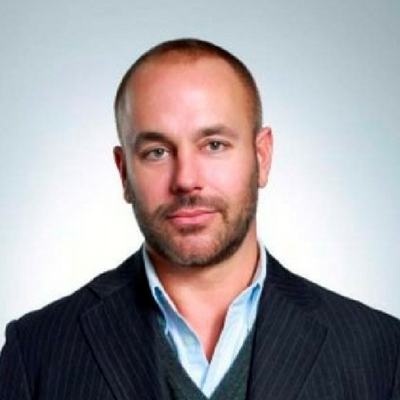 Dave Mace '91

Dave Mace's testimonial on YouTube
Dave Mace is currently Executive Vice President of Development at Brian Graden Media where he most recently executive produced Oxygen network's highest rated true crime series, "The Disappearance of Natalee Holloway". In addition, he produced the digital series, "Gnarkatz", for Rated Red and Verizon's Go90, YouTube Red's flagship series,"Escape The Night" and "Finding Prince Charming" for Logo/VH1 and CNBC's upcoming series, "Be Your Own Boss."
Prior to that, Mace was Vice President of Non-Fiction and Alternative Programming at A&E Network where he primarily focused on new development for the network and spearheaded the A&E internal development program (The A&E Incubator). In addition, he oversaw production and development of numerous highly rated flagship series such as "Storage Wars LA," "Flipping Vegas," "Flipping Boston" and developed original series "Big Smo (Seasons 1 & 2)," "Lachey's Bar," "Surviving Marriage" and "60 Seconds to Sell."
In 2011 and 2012, Mace served as Senior Vice President and Executive Producer at VH1 Creative Lab, a new internal development group and innovative think tank responsible for generating new show ideas and concepts for the network including the Ryan Seacrest produced docu-series, "Girls In The Game."
Prior to that, Mace was Senior Vice President and Head of Original Programming for the Logo network. An integral part of Logo's launch, he had been with the network since March of 2005. Mace developed and executive produced Logo's crossover, mega-hit and Emmy-winning competition reality show, "RuPaul's Drag Race" currently airing Season 10 and two spin off shows, "RuPaul's Drag Race All Stars" and "RuPaul Untucked" as well as "The A-List New York," "The A-List Dallas," and "The Robert Verdi Show Starring Robert Verdi."
His additional Executive Producer credits for Logo's original series include: the critically acclaimed "Sordid Lives: The Series" starring Olivia Newton-John, Rue MacClanahan, Caroline Rhea and Beth Grant; three seasons of "The Big Gay Sketch Show" starring SNL's Kate McKinnon; two seasons of Logo's first stop-motion animated series, "Rick & Steve: The Happiest Gay Couple In All The World" starring Margaret Cho, Wilson Cruz, Peter Paige and Alan Cumming; two seasons of Logo's first original scripted comedy and flagship series, "Noah's Arc." Mace also oversaw specials and alternative programming for Logo. For specials, Mace executive produced Logo's first annual awards show, "The NewNowNext Awards," which in past years has featured performances by Lady Gaga and Cyndi Lauper along with appearances by Janet Jackson and Britney Spears. Other network specials include Logo's first live television special "The Visible Vote '08: A Presidential Forum" which included 2008 Presidential Democratic candidates, Barack Obama and Hillary Clinton. In 2007, Mace executive produced "The GLAAD Media Awards Special," which honored Jennifer Aniston, Patti LaBelle and Martina Navratilova.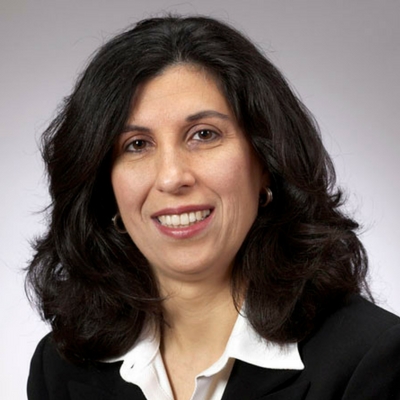 Angelina L. Milo '91

Angelina Milo's testimonial on YouTube
Angelina L. Milo CPA, is a graduate of The University of Akron, where she earned a Bachelor of Science in Accounting in 1991. Angelina started her career at PriceWaterhouseCoopers in Cleveland Ohio, and is currently a Vice President in the Tax Services Group of Meaden & Moore, Ltd. Meaden & Moore is an accounting, tax and business consulting firm with 13 offices across the United States. The company also has affiliated offices in Canada and the United Kingdom.
Angelina brings over 25 years of diverse tax expertise providing tax consulting, planning, compliance, and general business consulting to closely held businesses and their owners. She has advised extensively on business structuring, mergers and acquisitions, succession planning, and tax controversy issues. Angelina has lectured at The University of Akron National Tax Conference, and CREW Greater Akron.
Angelina is the founder of International Shelter Solutions LLC. The company was organized in 2011 for the purpose of developing a portable building/shelter that is easily deployed on any level surface. She is a co-inventor of the shelter that was developed and currently has two patents pending.
Angelina is a graduate of Leadership Akron Class XXV and the current president of the Leadership Akron Alumni Association. She is a current board member of the: Chicago Title Insurance Company Commercial Advisory Board; The University of Akron Master of Taxation Governance Board; and the George W. Daverio School of Accountancy Board. She is also a member of the: Ohio Society of CPAs; American Institute of CPAs; Tax Club of Cleveland; and Tax Club of Akron. She is past president of The University of Akron College of Business Administration Alumni Board. She is past treasurer of the Women's Endowment Fund of the Akron Community Foundation, and of the International Institute of Akron. She served on the 2013-2014 Summit County Charter Review Commission and participated as a mentor in Women's Network Mentor Program. Angelina is the recipient of the Women's Network Founders Award for Economic Progress, and the Outstanding Professional Award from The University of Akron School of Accountancy.
Angelina is a native of Italy and currently resides in Bath, Ohio with her husband Thomas and their two children, Joseph and Amanda. Thomas holds a Bachelor of Science in Mechanical Engineering from The University of Akron. Joseph is a first-year student at The University of Akron, pursuing a bachelor's degree in cybersecurity. Amanda is a senior at CVCA where she is currently enrolled in the School of Medical Professions.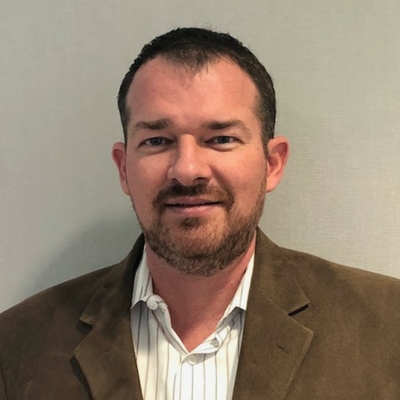 Joe Swiatkowski '99

Joe Swiatkowski's testimonial on YouTube
Joe Swiatkowski is the president of Hickory Harvest Foods and two subsidiary companies. He received a Bachelor of Science in Business Administration from The University of Akron in 1999. The Swiatkowski family owns and operates food processing and manufacturing companies all in Akron, Ohio.
For the last 13 years Joe has focused on running the day to day operations of the company as well as future planning. Prior to his current position, Joe held the positions of vice president, general manager, and sales associate. Before his current positions with Hickory Harvest, his professional career started in the building/supply industry for two years as a territory sales manager.
Hickory Harvest Foods was founded by Joe's grandfather and father in the early 70's producing smoked meats and cheeses. In the 1980's the business morphed into roasting nuts and trail mix which it still produces today. Currently, the company manufactures, processes, and distributes bulk and packaged products throughout the United States under their own labels as well as under many private brands for its customers. Since Joe became president, Hickory Harvest Foods has acquired two companies. The first was competitor I M Good with the second being American Confections, a multiple partner start-up that focuses on full line manufacturing of chocolate and yogurt products. Today, all companies are now under one 65,000 square foot facility in Akron, Ohio.
Born and raised in Akron, Ohio, Joe and his wife Nicolle of 18 years have three expensive daughters, Allison, Olivia, and Emily. Joe is very active in the community with multiple philanthropic endeavors, especially those that include children with disabilities. Previously he has held positions as the vice-chair for the Fisher Institute of Professional Selling at The University of Akron and was a board member for Lone Star Fraternity at The University of Akron. Joe and his family are also parishners at St. Hilary's Catholic Church and members of Fairlawn Country Club. Joe enjoys traveling with his family and is an avid golfer.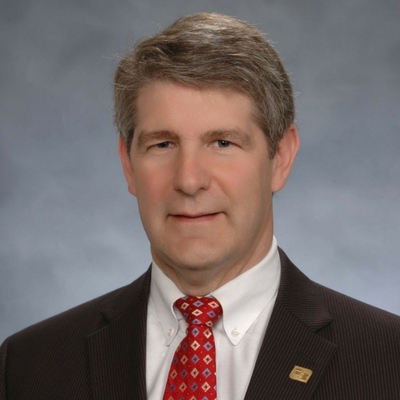 Ted Walter '90

Ted Walter's testimonial on YouTube
Ted Walter serves as Fifth Third's City President for the Akron, Canton and Youngstown markets. He is responsible for serving clients in the Commercial Middle Market. Prior to joining Fifth Third Bank in 2011, Ted was President at Chase covering the Akron, Canton, Youngstown, and Pittsburgh markets. He joined Chase in 2000 as Senior Vice President of Commercial Banking where he led a team of Middle Market Bankers.
Ted began his career at Centran Bank of Akron in the training program learning business and corporate banking. He continued with the predecessor bank, Key Bank, for 18 years, rising to Senior Vice President and team leader. A graduate of the University of Wisconsin-Madison, Ted holds a BBA with majors in finance and real estate. Ted is a proud 1990 graduate of The University of Akron with a Masters in Finance.
Active in the community, Ted currently serves as a board member of United Way of Summit County and also served as past Campaign Chair. He currently serves on boards for The Greater Akron Chamber, Stark Economic Development Board, The Jewish Community Center of Akron, St. Vincent Church and The University of Akron Finance Advisory Board. In the past, Ted also served as a board member for Easter Seals of Northeast Ohio, Akron Civic Theatre, CYO & Community Services, The Akron Jaycees and The Youngstown Incubator.
Ted and his wife Barbara, class of 1984, reside in Akron. They have four children: Jillian (sonin- law Bryce), Olivia, Natalie and Bradley. They have a very special granddaughter, Eloise.