Distinguished Alumni Awards
The College of Business Administration Alumni Board established this honor in 1987 to recognize distinguished alumni in the name of a fellow alumnus, dedicated professor, friend and a legend in the College of Business Administration, Dr. Frank L. Simonetti.

2019 HONOREES: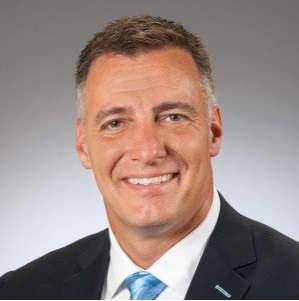 Joe DiRocco '93

Joe DiRocco serves as regional president of Fifth Third Bank (Northeastern Ohio), which has $3.4 billion in assets. In his role, Joe is responsible for the growth and strategic alignment of Fifth Third Bank's commercial, wealth & asset management and consumer businesses to deliver distinctive value to the bank's customers and community impact in the region. Joe joined Fifth Third from Citizens Bank, where he served as president for Ohio. Prior to assuming that role in 2013, he held positions of increasing responsibility within the commercial banking sector for more than a decade. His broad experience includes middle market commercial lending as well as asset-backed lending. From 1990 to 2001, Joe served in various positions including vice president of finance with the Hygenic Corporation. Joe DiRocco received a BS in accounting from The University of Akron in 1993.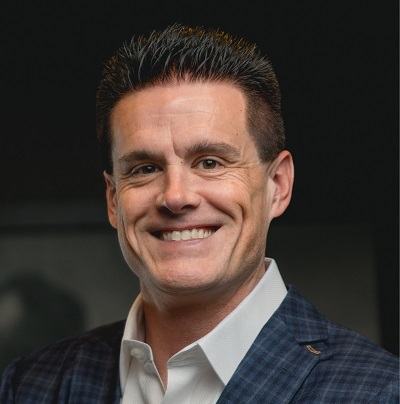 Matt Kaulig '96

Matt Kaulig is executive chairman and founder of Leaf Home Solutions, the parent company of LeafFilter and Leaf Home Safety Solutions.
He is a skilled entrepreneur and business owner who has successfully developed the LeafFilter business and its leadership team over the past 14 years.
Matt has grown the company from one small office in Stow, Ohio to 57 offices that span across North America. In addition to his role at Leaf Home Solutions, Matt is also the owner and executive chairman of The Kaulig Companies, a single-member family office that includes; Kaulig Capital, a private equity, real estate, and investment banking firm; Ellsworth Advisors, a comprehensive financial planning and asset management firm; Kaulig Media, a full service marketing and media agency; Kaulig Racing, which fields two cars in NASCAR's Xfinity Series; and The Kaulig Companies Charitable Giving Programs, which assists in solving significant challenges for the lives of individuals through the giving of time and financial assets. Before founding Leaf Home Solutions, Matt worked as a sales manager at Erie Construction, where he worked for seven years.
Matt attended The University of Akron where he played quarterback for the Zips football team. He received his BBA in marketing management in 1996.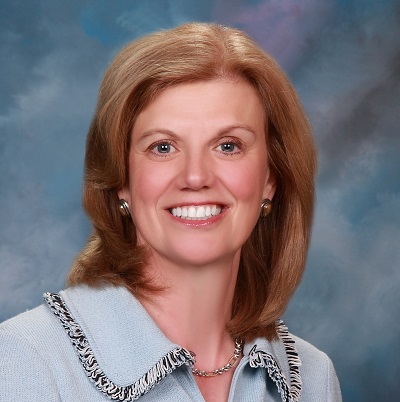 Sandra Pianalto '76

Sandra Pianalto served as the president and chief executive officer of the Federal Reserve Bank of Cleveland from February 2003 through May 2014.
During her tenure, Pianalto had both national and local leadership responsibilities. She participated in the formulation of U.S. monetary policy and led more than 1,000 employees in Cleveland, Cincinnati, and Pittsburgh in their work of conducting economic research, supervising financial institutions, and providing payment services to commercial banks and the U.S. government.
Ms. Pianalto joined the bank in 1983 as an economist in the research department. She was appointed assistant vice president of public affairs in 1984, vice president and secretary to the Board of Directors in 1988, first vice president and chief operating officer in 1993, and president in 2003.
Before joining the bank, Ms. Pianalto was an economist at the Federal Reserve Board of Governors in Washington D.C. and served on the staff of the Budget Committee of the U.S. House of Representatives.
She currently serves on the Board of Directors of Eaton Corporation, First Energy Corp., The J.M. Smucker Company, and Prudential Financial, Inc. She is Chair of the Board of Directors of University Hospitals. Ms. Pianalto formally served as an advisory trustee for The University of Akron where she currently serves as Executive in Residence.
Ms. Pianalto earned a bachelor's degree in economics from The University of Akron in 1976 and an MA in economics from The George Washington University. She is a graduate of the Advanced Management Program at Duke University's Fuqua School of Business and holds honorary degrees from The University of Akron, Baldwin-Wallace College, Cleveland State University, John Carroll University, Kent State University, Notre Dame College, Ursuline College and The University of Toledo.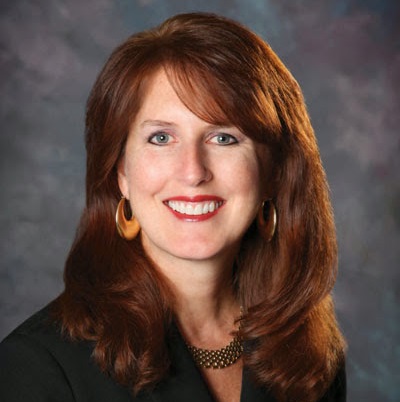 Sandra L. Rapp '90

Sandra L. Rapp is vice president and chief information officer for The Timken Company.
Named to this position in 2014, Rapp is responsible for information technology strategy, platforms and systems supporting all areas of the company's global operations.
Rapp joined Timken in 2011 as director of business alignment and technology deployment. Most recently, she served as director of IT infrastructure and business alignment, with responsibility for IT customer service, global information security and compliance, and IT operations. During her tenure in IT leadership, the company stabilized the availability of critical systems, delivered tools to drive sales automation, improved speed to market, significantly reduced IT costs while strengthening software compliance and information security, and advanced diversity at all levels of the global IT organization.
Rapp has more than 30 years of experience in managing IT systems with leading companies, including OE Connection, KeyBank, National City Bank, American Greetings, and Ernst and Young.
She was recognized as the 2016 Chief Information Officer of the Year in the Public Company category by Crain's Cleveland Business. She was selected by ExecRank as a top chief information officer for 2014. And, Rapp was named the 2008 Chief Information Officer of the Year in the Small Company category by the Northeast Ohio Software Association.
Active in the community, Rapp serves on the board of The University of Akron's Center for IT and e-Business, is a member of Women's Impact, Inc. in Canton, Ohio and of the Information Systems Management Council of the Manufacturers Alliance for Productivity and Innovation. She also serves as the second vice chair of the Board of Directors of the United Way of Greater Stark County and on the Board of Directors for the Girl Scouts of America in Northeast Ohio. Previously, Rapp served as board member and president for Stewart's Caring Place, a cancer-wellness center in Akron, Ohio, and the chair and executive sponsor of the Women's International Network at The Timken Company.
Rapp earned a bachelors degree in political science from the University of Michigan and a masters of business administration from The University of Akron in 1990.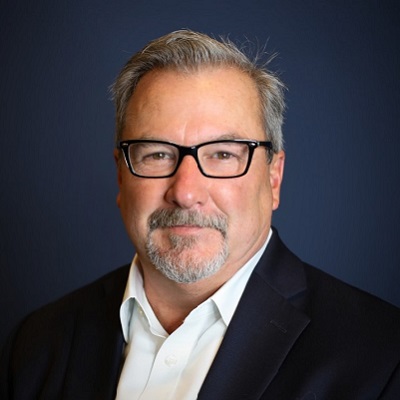 Mike Saxon '83

Michael "Mike" Saxon is a native of Akron, Ohio and is a proud graduate of Kenmore High School. He attended The University of Akron graduating with a BS in finance in 1983. While at Akron, he met his wife Jennifer (BFA '84) of 33 years. Their first date was a Zips football game. Mike began his career in insurance where he held various positions locally and internationally, always keeping his home and heart in Akron.
After serving with Liberty Mutual, Mike went on to work at Progressive Insurance and Credit General Insurance Company focusing on claims and operations. In March of 2001, Mike went to work for a small start-up company in the industry, AmTrust Financial Services.
Mike started as employee number 6 at AmTrust and was instrumental in creating the operating platform and strategy that would transform the organization into the Fortune 500 Company it is today. He served as chief operating officer for AmTrust from 2006 to May of 2016. During this period, AmTrust grew from a small company doing business in four states to an international company with over 7,000 employees in 70 countries and growing the business to over $8 billion. Mike was an integral piece of the 40 plus acquisitions and integrations in the U.S. and around the world, spending the majority of his days and nights far away from Akron, Ohio.
Known as a forward thinker, Mike's philosophy is to always put people first and business second. His belief is that good people do great things and with the amount of time and energy you spend at work, you need to enjoy what you are doing to ensure your people believe in the strategy and direction given.
In 2016, Mike moved on from his chief operating officer role and took the position of executive vice president of U.S. commercial lines so he could focus in the largest sector of the company while spending more time in the U.S. At the end of 2018, Mike retired from this role and now serves as vice chairman. Mike looks forward to spending time enjoying Akron Zips athletics, golfing and traveling to his favorite places.
Mike and Jennifer are strong supporters of The University of Akron, Catholic Charities and the Akron-Canton Regional Food Bank. They have two wonderful children, Steven and Emily.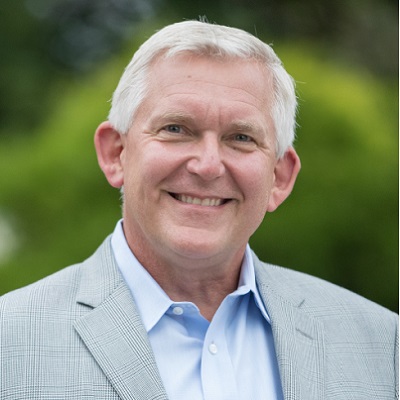 Brad S. Schroeder '91

Brad Schroeder is the chief financial officer, treasurer and a member of the Board of Directors for ACRT Services, Inc. in Stow, Ohio where he has served since 2012. ACRT Services and its 1,200 employees specializes in vegetation management services for the national electric utility industry. ACRT Services serves as a parent company for ACRT, ACRT Pacific and Bermex. ACRT and ACRT Pacific provides vegetation pre-inspection, training and auditing from coast to coast with Bermex providing utility metering services for water, gas and electric utilities.
Prior to joining ACRT, Brad served as vice president of finance for YRC Worldwide, Inc. (formerly Roadway Express) in Akron, Ohio where he held various roles and duties over a 31-year career.
Brad completed his undergraduate education at Bowling Green State University in accounting and later completed his MBA at The University of Akron in finance in 1991. He is an alumnus of LeadershipAkron (Class 22).
Brad remains involved in the community where he serves on various boards and committees including; Kustom US, a national property restoration firm specializing in turnkey rapid response restoration services; The GAR Foundation, a philanthropic foundation founded in 1967 by the founders of Roadway Express; Summa Health System, and Portage Country Club.
Brad has previous board service with the Akron Public Schools business advisory committee, The University of Akron Finance Advisory Board, United Way of Summit County, Goodwill Industries and the Social Services Advisory Board of Summit County.
Brad is married to Renee who is a CRNA with Team Health in Akron. She is a graduate of The University of Akron with a masters of nursing. They have three children; Zachary, 28, a graduate of The University of Akron who works for Baxter Healthcare in Dublin, Ireland; Morgan, 23, a graduate of Ohio University who works for Wacher Chemical in Adrian, MI.; and Addison, 20, is a junior at The Ohio State University in Columbus, OH.