Department of Marketing
The department is located on the third floor of the College of Business Administration Building. The department consists of 17 faculty members who have accumulated many years of teaching experience. All of our marketing courses are taught by faculty members, not teaching assistants. Besides teaching expertise, the faculty members have distinguished themselves by publishing books and journal articles, by doing community service, and by their consulting and business experience. Augmenting the full-time faculty are a few highly qualified business professionals/executives who teach courses on a part-time basis.
The Department of Marketing is host to three student organizations: Pi Sigma Epsilon, Mu Kappa Tau and the International Business Association. Membership in PSE and IBA is not limited to marketing or international business majors. These organizations help to develop leadership, teamwork and interpersonal skills. They plan and carry out a number of real world projects every semester, and function just like small businesses. The PSE chapter is nationally recognized as exceptional. Our chapter was national chapter of the year in 1992, and has been ranked among the top chapters in the country for the past 17 years.
Chair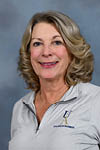 Deborah Owens, Ph.D.
Title: Interim Department Chair, Associate Professor
Dept/Program: Department of Marketing
Phone: (330) 972-8079
Email: deb@uakron.edu
---
Marketing - Full Time Faculty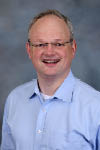 Frederik Beuk, Ph.D.
Title: Associate Professor
Dept/Program: Department of Marketing
Phone: (330) 972-7903
Email: beuk@uakron.edu
---

MyungJin Chung Smale, Ph.D.
Title: Assistant Professor
Dept/Program: Department of Marketing
Phone: 330-972-5413
Email: mchung@uakron.edu
---
Vanja Djuric, MBA, MSM
Title: Assistant Professor of Practice and Director of Analytics
Dept/Program: Department of Marketing
Phone: 330 972-5649
Email: vd6@uakron.edu
---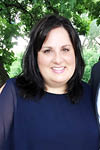 Lauren Houser, MBA
Title: Assistant Professor of Practice
Dept/Program: Department of Marketing
Phone: (330) 972-8839
Email: lhouser@uakron.edu
---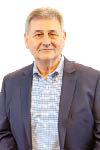 James McKelvey, MBA
Title: Assistant Professor of Practice
Dept/Program: Department of Marketing
Phone: (330) 972-6373
Email: jdm155@uakron.edu
---
David G. Payne, MS
Title: Associate Professor of Practice, Director of the Fisher Institute for Professional Selling
Dept/Program: Department of Marketing
Phone: (330) 972-8084
Email: dpayne@uakron.edu
---

Sydney Chinchanachokchai, Ph.D.
Title: Associate Professor
Dept/Program: Department of Marketing
Phone: 330-972-5136
Email: schinchana@uakron.edu
---

Federico de Gregorio, Ph.D.
Title: Associate Professor
Dept/Program: Department of Marketing
Phone: (330) 972-7024
Email: degrego@uakron.edu
---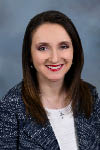 Alexa Fox, Ph.D.
Title: Associate Professor
Dept/Program: Department of Marketing
Phone: 330-972-5819
Email: aks33@uakron.edu
---

Tracy McCutcheon, MA
Title: Visiting Assistant Professor of Practice
Dept/Program: Department of Marketing
Phone: 330-972-7242
Email: tmccutcheon@uakron.edu
---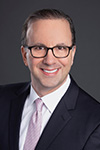 R. J. Nemer, J.D.
Title: Dean
Dept/Program: Dean's Office
Phone: (330) 972-7442
Email: rjn@uakron.edu
---

Andrew R. Thomas, Ph.D.
Title: Associate Professor
Dept/Program: Department of Marketing
Phone: (330)972-7119
Email: art@uakron.edu
---
---
Total results:

13
Marketing - Staff

Brenda Papoi
Title: Administrative & Student Support Specialist, Academic Operations Processes
Dept/Program: Department of Marketing, Taylor Institute for Direct Marketing
Phone: (330) 972-8228
Email: papoi@uakron.edu
---