Advisory Board
The Cummings Center for the History of Psychology (CCHP) Advisory Board assists the Center in matters of collection management, public outreach, and development.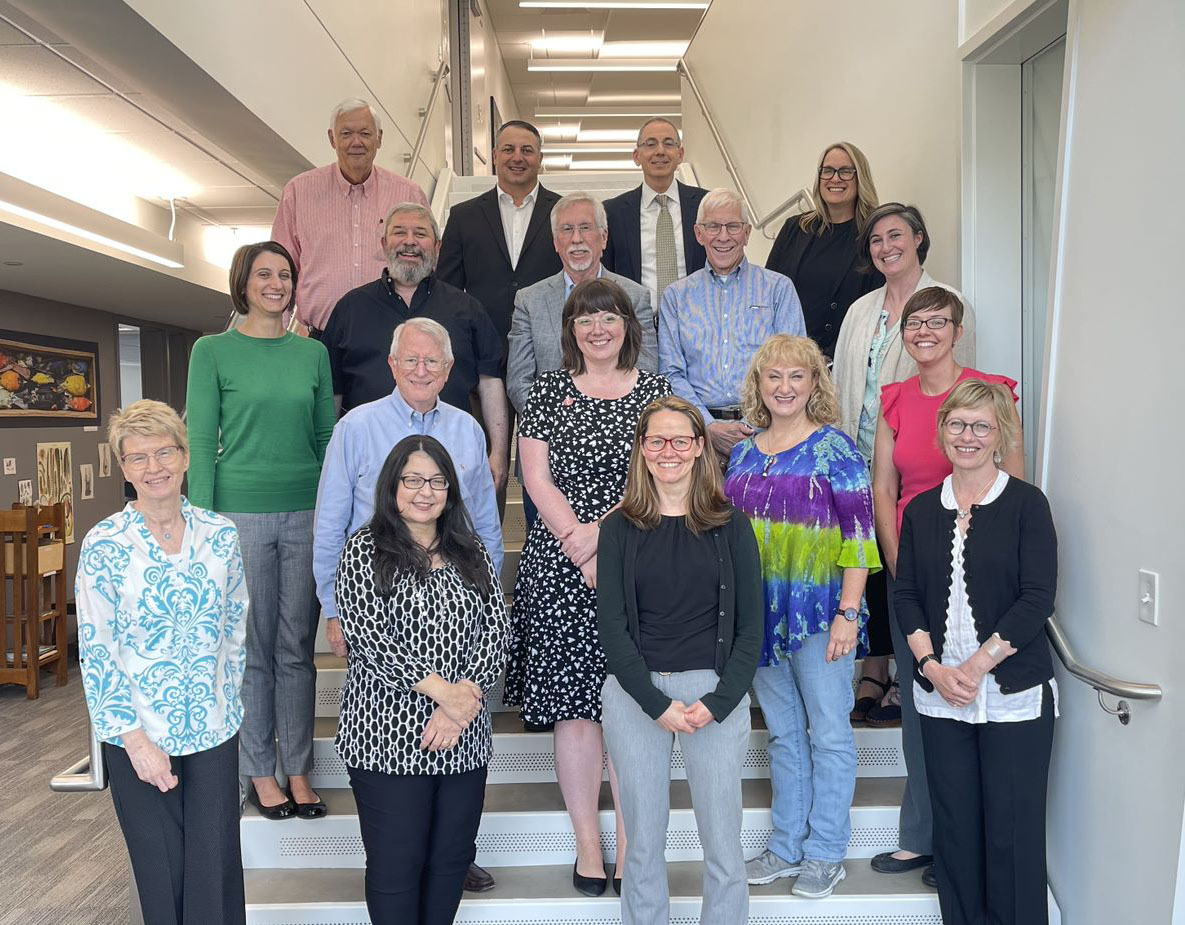 1st row (L to R): Rhonda Rhinehart, Dorothy Gruich, Cathy Faye, Alexandra Rutherford
2nd row (L to R): Robert Lowman, Jennifer Bazar, Stephanie Foley, Lizette Royer Barton
3rd row (L to R): Emily Gainer, Christopher Green, Andrew Winston, Kenneth Keith, Francisca Ugalde
4th row (L to R): Ludy T. Benjamin, Jr., Brett Sabatini, Andrew Cummings, Jodi Kearns
Not shown: Dorothy Cummings, Florence Denmark, Jon Endres, Donald Freedheim, Tony Pankuch, and Robert Wozniak
---
In Memoriam:
Dr. Nicholas C. Cummings
The CCHP joins the psychology community in mourning the passing of Dr. Nicholas Cummings, a pioneering psychologist, advocate and philanthropist whose legacy influenced scholars worldwide. In 2014, Dr. Cummings and his wife, Dr. Dorothy "Dot" Mills Cummings, made a significant gift to The University of Akron resulting in the renaming of The Drs. Nicholas and Dorothy Cummings Center for the History of Psychology.
Dr. Lewis P. Lipsitt
The Cummings Center is saddened to learn of the passing of Dr. Lewis P. Lipsitt. Lew, as he was affectionately known, was a member of the Cummings Center Advisory Board and a longtime friend of the Center. A distinguished scholar and educator in the field of child development and behavior, Lew's pioneering work has helped us to better understand developmental outcomes related to a variety of conditions impacting infants and children.