Engineering students host NSBE STEM Day for area middle schoolers
04/06/2019
On April 4, the student chapter of the National Society of Black Engineers (NSBE) hosted their fourth NSBE STEM Day on The University of Akron campus. Over 100 eighth graders from Akron Public Schools, including Miller South School of the Performing Arts, National Inventors Hall of Fame STEM Middle School, and Litchfield Middle School, were in attendance.
"NSBE STEM Day is one of the most important events for our members," says Melisha Vaughn, current co-president of the NSBE student chapter at UA. "We were honored to bring together young people of all ethnicities and socioeconomic backgrounds and give them the opportunity to explore STEM and interact with college students. We are so thankful for this opportunity to give back."
Students participated in activities that allowed them to explore mechanical, civil, chemical, aerospace, and biomedical engineering. In the civil engineering activity, spaghetti noodles were used to create a tower held together by tape. In the biomedical engineering activity, students broke a Styrofoam rod in half and had to reconstruct it. This mimicked the bone breaking process and how doctors and engineers help fix broken bones.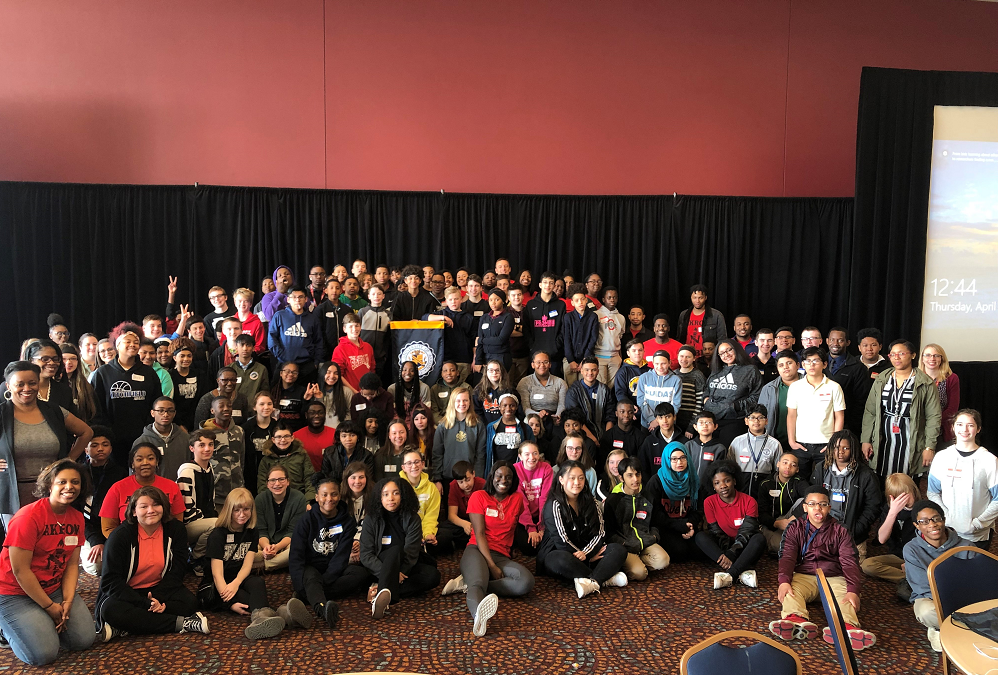 Akron area middle schoolers attend the fourth annual UA National Society of Black Engineers STEM Day.
If the sounds of laughter and shouts of joy were any indication, the students had a positive experience. One even asked if she could join NSBE while she is still in middle school (the answer: although currently not in place, our student chapter would like to support a NSBE Jr. Chapter in the Akron area for middle school students).
"The future is STEM. Giving young people the opportunity to see the role engineering plays in everyday lives gets them thinking about college and careers in these fields," says Vaughn. "I like to think the world will have a few more engineers because of our work at NSBE STEM Day."
Twenty-five University of Akron student volunteers helped make the event a success, including students in non-engineering majors like social work and public relations.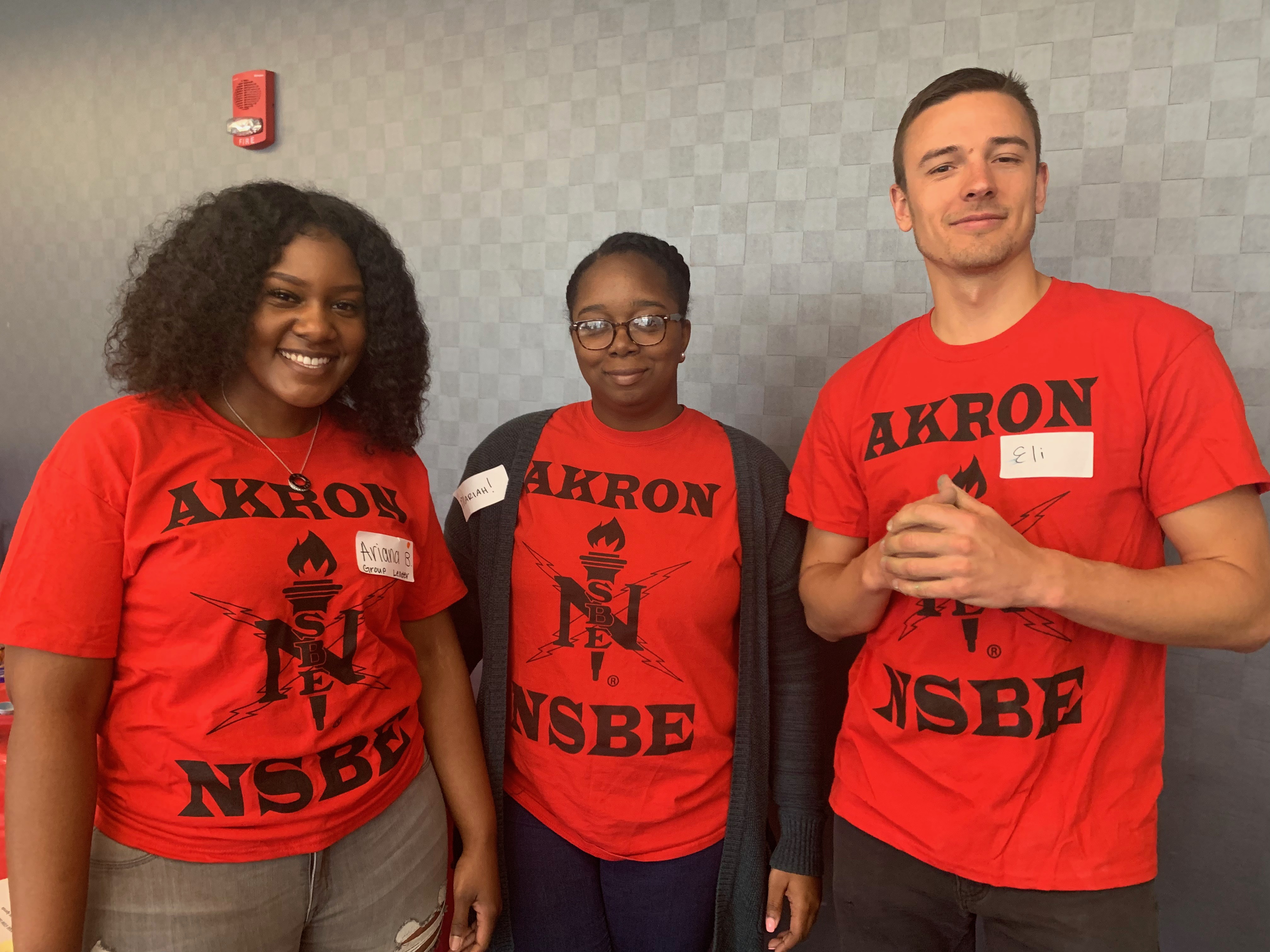 NSBE volunteers: Ariana Brown, Mariah King, and Eli Bale at NSBE STEM Day on April 4.
The mission of NSBE is to increase the number of culturally responsible black engineers who excel academically, succeed professionally, and positively impact the community. All students are welcome to participate in their organization.