UA engineering team looks to top last year's 8th world ranking
05/01/2014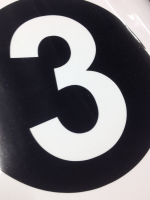 The SAE Formula-style racing team to unveil the car they hope will zip them to the top.
Members of Zips Racing – the University of Akron SAE Formula team – are ready to unveil their 2014 competition car, the ZR14, to a group supporters, faculty, friends and family on Thursday, May 1, at 7 p.m. in the Student Union Ballroom.
The team is currently ranked 8th in the world among 500 other universities, and has its sights set on breaking through to the top five this year.
"This year's car is an evolution of the ZR13," says team captain and mechanical engineering senior Ryan Kruse. "We found a few areas where we could make changes to further improve the car's performance."
Design changes to the ZR14 include improved aerodynamics, a weight reduction of 15 pounds, and a significantly modified engine.
"Last year's engine proved reliable," says engine subsystem leader and mechanical engineering student Kevin Musial. "So we decided to use the same model this year and make modifications to increase its power and the efficiency."
The team conducted computer simulations to test and optimize the engine's air flow to minimize friction loss and focused on careful placement of the fuel injection for optimum fuel efficiency.
Zips Racing has been competing in design competitions since 1990. Dr. Richard Gross, mechanical engineering professor emeritus, serves as the team's academic adviser.
The first SAE Formula race of the year is at the Michigan International Speedway May 14 - 17. Twenty-three members of Zips Racing will travel to Michigan where they will compete against engineering students from more than 100 colleges and universities. The competition includes acceleration and skid pad, autocross and endurance categories.