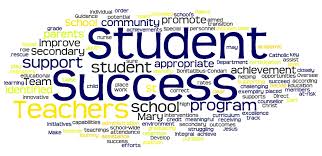 Student Success Center
Mary Gladwin Hall Room 313 | 330-972-5103
What is the Student Success Center?
The Student Success Center strives to give you opportunities for personal, academic and professional growth within the the college, toward a goal of accumulating a lifetime of learning that will help enrich you, your family and our community.
---
Meet with your advisor
Students admitted to the College must schedule an appointment with the Student Success Center. Your advisor will assist you with planning your program, including class schedules.
Make an appointment
The college's advisors
---
Academics and Student Resources
The links below provide curriculum guides (required coursework) for all College of Health and Human Sciences degrees as well as other university-wide student resources.
---
New Student Orientation
If you are a newly-admitted undergraduate student to the University you must attend a New Student Orientation (NSO) which will provide services and pointers toward making your UA experience a success. The links below will help students confirm enrollment to the UA and then navigate through the orientation process.
---
Learning Communities
Studying along with other students and networking with other health professionals will help you develop the academic skills to succeed.
---