Office of Equity, Inclusion and Diversity
ACTIONS
New name for the Black Male Summit
The original premise of the Black Male Summit was to facilitate a stakeholder dialogue on the general well-being of Black men in institutions of higher learning. The annual Summit is held to discuss and share innovative strategies with the primary aim of enhancing educational, career, business and networking opportunities for Black male students, faculty and staff on colleges campuses.  
Though the original intent was to focus solely on Black young men, the demography of the participants has always remained diverse. Summit participants have shared a latent recognition that members of minority populations are faced with challenges similar to those historically considered to be specific to Black males. Available statistics indicate an aggregate trend when it comes to educational successes and career opportunities for Black, Latino/Hispanic and other minority males. The story is not different in other areas, including health disparities and incarceration rates. Blacks and other minority populations have what may be described as intertwining life experiences. Therefore, it has become imperative to adopt a strategy that effectively embraces inclusivity, particularly with regard to programs and activities that seek to address the challenges of the minority male population in general.
The Black Male Summit seeks to broaden its scope so that minorities, other than Blacks, would consider themselves not as external observers, but rather as active participants during the annual event. As a result, the title of the event has been changed to reflect the diversity of the target participants. We look forward to 2022 and the inaugural "Black, Brown and Beyond Male Summit" tentatively scheduled for April 8-9, 2022.
Diversity Roadmap Strategic Plan released
In a December 2021 memo to campus, President Miller released the Office of Inclusion and Equity Diversity Roadmap Strategic Plan. See the document.
Social Justice Task Force releases recommendations
Members of the University's Social Justice Task Force have released a series of recommendations designed to strengthen diversity, equity and inclusion across campus to ensure a welcoming and affirming environment.
---
Video: Northeast Ohio Online Vigil Against Anti-Asian Violence
The Northeast Ohio Online Vigil Against Anti-Asian Violence on March 19, 2021, was supported by The University of Akron , Asian Services in Action, the Akron NAACP, the Akron Civil Rights Commission, the United Way of Summit & Medina and many others. #StopAsianHate
---
Major activities
January
Martin Luther King Jr. Day
Kemp A. Boyd, executive director of Love Akron - Friday, Jan. 14, 2022, noon in the Jean Hower Taber Student Union, Gardner Theatre. RSVP to natali5@uakron.edu.
February
March
International Women's Day
April
Black, Brown and Beyond Male Summit
June
November
---
STATEMENT ABOUT DIVERSITY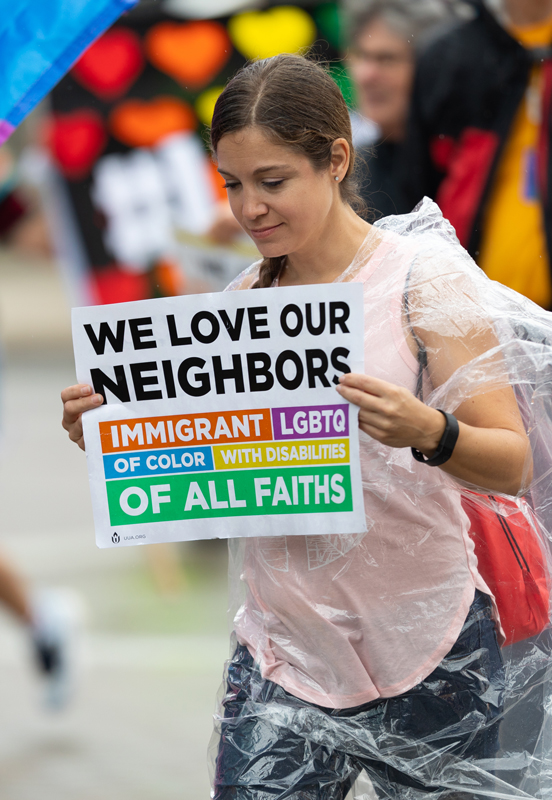 The University of Akron affirms the importance and value of diversity within the student body, and among our faculty, staff, administration and governing Board of Trustees. Our university values and respects the humanity of every individual from every background, and we embrace the diversity that defines UA and has so profoundly enriched our community.
STUDENT ORGANIZATIONS AND RESOURCES
See a list of our student organizations that serve students' cultural, religious and other interests.
DIRECTORY
---
WHO WE ARE
The goal of the Office of Inclusion and Equity is to increase the impact of UA's inclusive excellence commitment, leading to wider understanding and greater success for all students.
The office reports directly to the president. Now consolidated within the office are a number of units, programs and events that represent a spectrum of diversity. They continue to be offered to directly contribute to matriculation, persistence and graduation from the University.
Wrice named vice president of inclusion and equity and chief diversity officer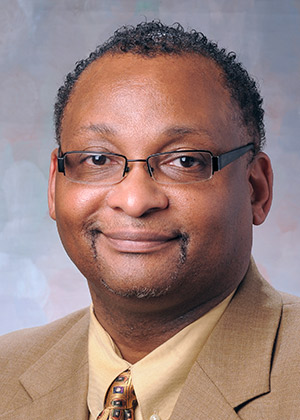 Dr. Sheldon Wrice has been named vice president for inclusion and equity and chief diversity officer. In this role, Wrice will supervise the Office of Inclusion and Equity, Office of Multicultural Development, Multicultural Center and the Women's and Gender Resource Center. The Office of Accessibility has dual reporting lines to Student Affairs and the Office of Inclusion and Equity.
Office leaders
Dr. Sandie L. Crawford
Director, Inclusion & Equity
Office of Inclusion & Equity
Jessica DeFago
Director
Office of Accessibility
Autumn Frampton
Director
Office of Multicultural Development
Terry Vance
Associate Director, Diverse Male Initiatives
Natalie Munas
Administrative Assistant, Sr
Inclusion & Equity/Chief Diversity Officer
ADVISORY COUNCIL MEMBERS
See the Diversity, Equity & Inclusion Advisory Council roster.