Office of Inclusion and Equity
Newly Reopened: The Dr. Shirla R. McClain Gallery of Akron's Black History and Culture. Learn more.
Major activities
January
Martin Luther King Jr. Day
UA hosts Dr. Kito D. March, Sr. as this year's Dr. Martin Luther King, Jr. Lecture speaker. His lecture, Remaining Focused in Critical Times, is scheduled for Friday, Jan. 13, at noon, in the Jean Hower Taber Student Union Gardner Theatre.
February
March
International Women's Day
Black, Brown and Beyond Male Summit
June
November
---
ACTIONS
Land Acknowledgement – The University of Akron
University of Akron Land Acknowledgement
The University of Akron is located on lands that have been home to many diverse nations, including the Ohio Seneca and Cayuga, the Lenni Lenape (Delaware), the Miami, the Shawnee, the Wyandot (Wendat), the Ottawa (Odawa) and the Ojibwe Nations. These lands were ceded in the 1805 Treaty of Fort Industry and the forced removal of tribes through the Indian Removal Act of 1830. The University of Akron pays respect to the land and lives of Indigenous Nations past and present, and is committed to a process of continual learning, reflection and reconciliation.
About the Land Acknowledgement
A land acknowledgement is a statement of respect for Indigenous lands and a recognition of colonial occupation of those lands. It is likewise a reflection of our continuing process of learning about the heritage and contemporary cultures of Indigenous Peoples.
The land acknowledgement was researched and written by staff at the Cummings Center. The original research was reviewed by members of The University of Akron Arts and Culture Council and Portage Path Collaborative.
Diversity Roadmap Strategic Plan released
In a December 2021 memo to campus, President Miller released the Office of Inclusion and Equity Diversity Roadmap Strategic Plan. See the document.
Social Justice Task Force releases recommendations
Members of the University's Social Justice Task Force have released a series of recommendations designed to strengthen diversity, equity and inclusion across campus to ensure a welcoming and affirming environment.
---
Video: Northeast Ohio Online Vigil Against Anti-Asian Violence
The Northeast Ohio Online Vigil Against Anti-Asian Violence on March 19, 2021, was supported by The University of Akron , Asian Services in Action, the Akron NAACP, the Akron Civil Rights Commission, the United Way of Summit & Medina and many others. #StopAsianHate
---
STATEMENT ABOUT DIVERSITY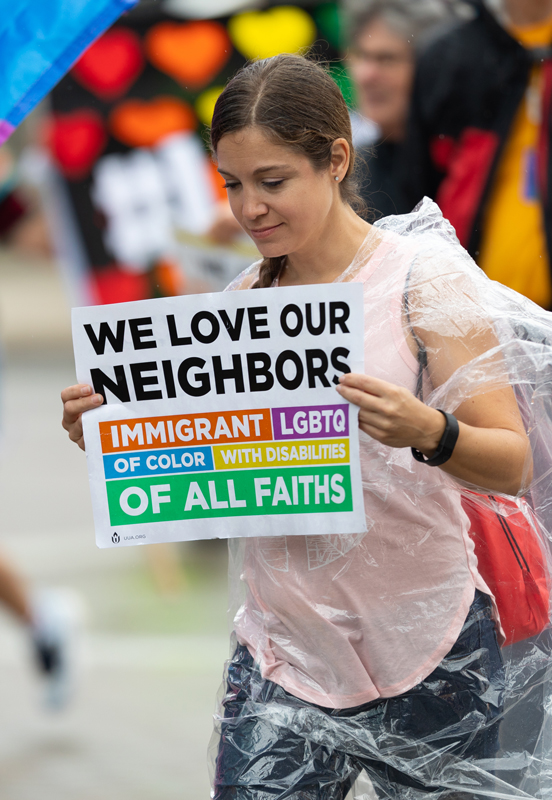 The University of Akron affirms the importance and value of diversity within the student body, and among our faculty, staff, administration and governing Board of Trustees. Our university values and respects the humanity of every individual from every background, and we embrace the diversity that defines UA and has so profoundly enriched our community.
STUDENT ORGANIZATIONS AND RESOURCES
See a list of our student organizations that serve students' cultural, religious and other interests.
DIRECTORY
---
WHO WE ARE
The goal of the Office of Inclusion and Equity is to increase the impact of UA's inclusive excellence commitment, leading to wider understanding and greater success for all students.
The office reports directly to the president. Now consolidated within the office are a number of units, programs and events that represent a spectrum of diversity. They continue to be offered to directly contribute to matriculation, persistence and graduation from the University.
Wrice named vice president of inclusion and equity and chief diversity officer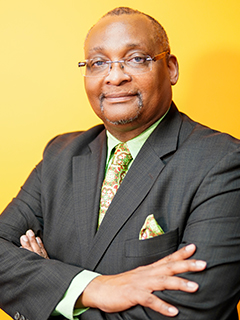 Dr. Sheldon Wrice has been named vice president for inclusion and equity and chief diversity officer. In this role, Wrice will supervise the Office of Inclusion and Equity, Office of Multicultural Development, Multicultural Center and the Women's and Gender Resource Center. The Office of Accessibility has dual reporting lines to Student Affairs and the Office of Inclusion and Equity.
Office leaders
Dr. Sandie L. Crawford
Director, Inclusion & Equity
Office of Inclusion & Equity
Jessica DeFago
Director
Office of Accessibility
Autumn Frampton
Director
Office of Multicultural Development
Terry Vance
Associate Director, Diverse Male Initiatives
Natalie Munas
Administrative Assistant, Sr
Inclusion & Equity/Chief Diversity Officer
ADVISORY COUNCIL MEMBERS
See the Diversity, Equity & Inclusion Advisory Council roster.