School of Law announces new director for Center for Intellectual Property Law and Technology
08/12/2019
The University of Akron School of Law (Akron Law) is pleased to announce that Mark F. Schultz will join the faculty in January 2020 as the Goodyear Tire & Rubber Company Chair in Intellectual Property Law (the Goodyear Chair) and Director of the Center for Intellectual Property Law and Technology (the Center), pending approval by the University Board of Trustees.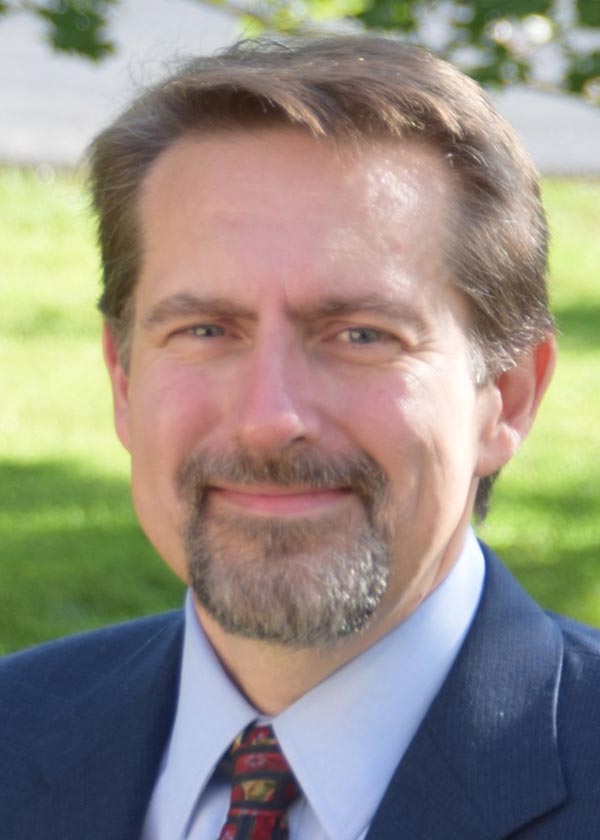 Schultz is a scholar and policy expert known for his work on the law and economics of the global intellectual property system. Govern­ments and international organizations frequently call on him to help with IP policy and capacity building. He has testified before the U.S. Congress on copyright law and has spoken at programs hosted by the World Intellectual Property Organization (WIPO), the U.S. Patent and Trademark Office, the U.S. Trade Representative, and the U.S. Copyright Office, as well as numerous universities, think tanks, and industry groups around the world. He also serves as an expert on the U.S.-India IP Cooperation Dialogue.
In one of his most influential projects, Schultz worked with the Organization for Economic Cooperation and Development (OECD) to construct a groundbreaking global trade secret protection index (the TSPI). He is also an organizer of an ongoing multilateral diplomatic dialogue on best practices in national trade secret laws.
Schultz graduated with honors from the George Washington University School of Law. He holds a B.A. in International Economics from George Washington and has done Ph.D. level coursework in development economics at Southern Illinois University.
Expert on trade secret law
"Mark Schultz is one of the world's foremost experts on trade secret law and is an experienced researcher, educator, and public policy advisor," said Akron Law Dean Christopher J. (C.J.) Peters. "His background and connections will further strengthen Akron Law's nationally known IP program and will enhance our expanding focus areas of international law and law and technology. We are thrilled to have Mark on board, and we are grateful to the Goodyear Tire & Rubber Company for their generous support of the Goodyear Chair."
Following law school, Schultz was a judicial clerk for the Hon. Daniel M. Friedman of the United States Court of Appeals for the Federal Circuit in Washington, D.C., and the Hon. Eric G. Bruggink of the United States Court of Federal Claims. Prior to joining academia, he practiced law for a decade, serving as outside general counsel to several tech startups and helping technology companies to expand their businesses and commercialize their intellectual property in dozens of countries.
Since 2003, Schultz has been a Professor of Law at Southern Illinois University School of Law. Among the awards he has received for his scholarship was the SIU School of Law's Outstanding Scholar of the Year award in 2008. He was also co-founder of the Center for Protection of Intellectual Property at George Mason University in Washington, D.C., which he helped lead from 2012 to 2018.
Drawn by strength of IP at Akron Law
"I am honored and excited to join Akron Law," said Schultz. "This is a unique opportunity to lead a program that can make a real difference for the students, the University, and the region. The IP program has great students, accomplished faculty, and tremendous support from alumni and the business community. Akron has always been one of America's leading centers of innovation, and Northeast Ohio has some of the nation's best IP attorneys."
Schultz succeeds the Honorable Ryan T. Holte as director of the Center. As announced today, Holte stepped down from his previous positions at Akron Law ahead of taking the judicial oath of office as a judge of the United States Court of Federal Claims. Holte will continue in a part-time faculty position as jurist-in-residence professor of law. The Holte appointment is subject to approval by the University Board of Trustees.
Ranked program
Akron Law's IP program was recently recognized in the U.S. News & World Report 2020 rankings as among the best in the country—tied for 41st place overall, on par with many of the best-known IP schools in the nation and tied for the top-ranked IP program in Ohio. The National Jurist's preLaw magazine awarded the IP Center a Top 40 "A" grade in its Spring 2019 issue. Akron Law currently offers 30 IP courses, and has received support for decades from the distinguished members of Akron Law's IP Advisory Council.
The Goodyear Chair was established in 1997, thanks to a generous gift from The Goodyear Tire & Rubber Company, in order to provide ongoing financial support for a nationally renowned professor of intellectual property law within the School of Law, and to enhance and maintain the reputation of one of the strongest intellectual property law programs in the United States.
---
Related
Share