Distinguished Lecture Series
The Distinguished Lecture Series is funded by a generous gift from the late Evelyn Tovey.
This gift enables the School of Nursing to address key initiatives in support of the school's vision to provide excellent academic programs and promote student success.
Evelyn Tovey is remembered by the School family as a caring person and a very competent faculty member committed to students. She retired from the University in 1975 as Professor Emeritus of Nursing.
She passed away at age 89 in October 2004.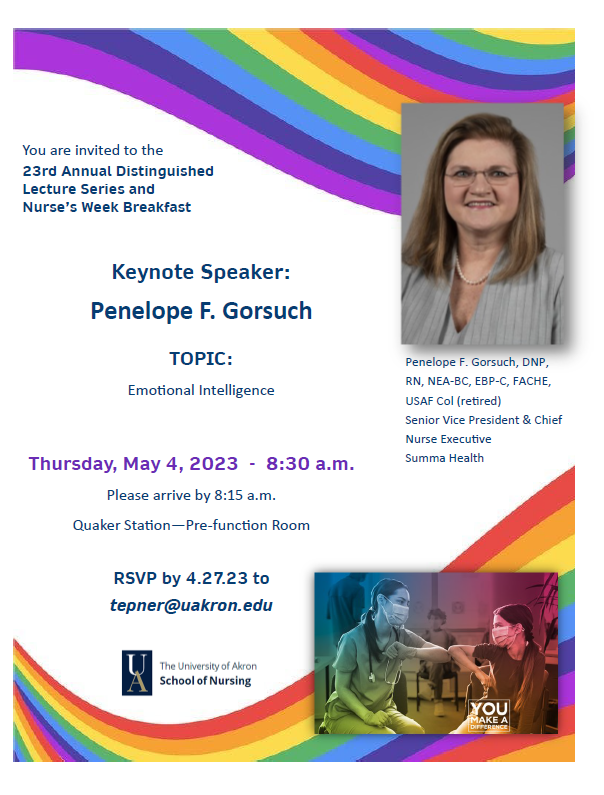 Sponsored by the Evelyn M. Tovey Trust