The Race Card Project
Monday, Feb. 1 - Friday, Feb. 12, 2016
Bierce Library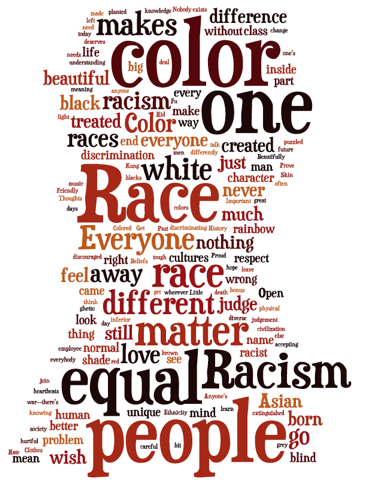 Michele Norris created an exercise that encourages people to share their thoughts, perspectives, experiences, triumphs, laments, questions, hopes or observations about race.
But there's a hitch. Individuals have to condense their thoughts to one sentence, and that sentence can only have six words.
Be a part of The Race Card Project at UA
Students, faculty and alumni are encouraged to join in a conversation about race, ethnicity or identity using just six words. The collection of candid submissions will be on display in the Library throughout Rethinking Race 2016.