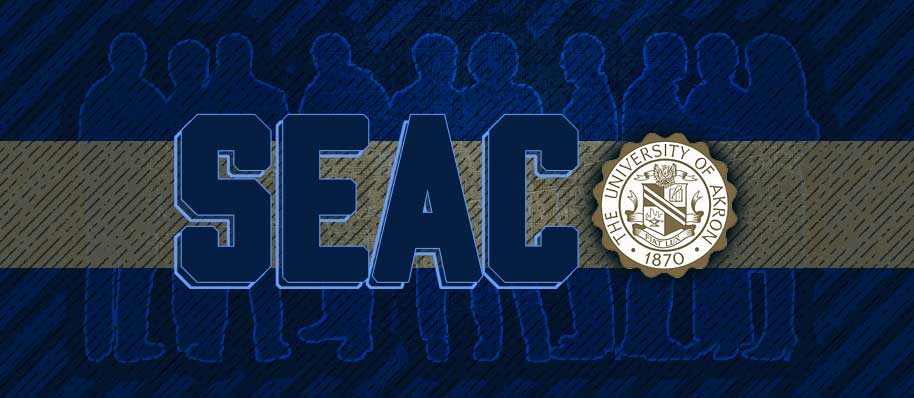 Staff Employee Advisory Committee
SEAC
The Staff Employee Advisory Committee (SEAC) serves as an advisory committee to the President of The University of Akron in matters concerning the University's non-bargarning staff employees. The Committee is comprised of 18 members, 15 elected by the Staff and 3 appointed by the President, each serving three year terms.
Email SEAC Executive Committee (Chair, Vice Chair, Secretary & Treasurer): seac@uakron.edu
The Staff Employee Advisory Committee (S.E.A.C.) is a group of elected and appointed staff employees at The University of Akron. The following Mission and Goals Statement are adapted from a statement prepared from the Staff Employee Advisory Committee.
SEAC committees contribute expertise to assist the SEAC board with plans and initiatives.


Ohio Staff Council of Higher Education Feature (OSCHE), a collaborative body that fosters positive staff relations between institutions of higher education and state and local administrations.