Balancing on a Budget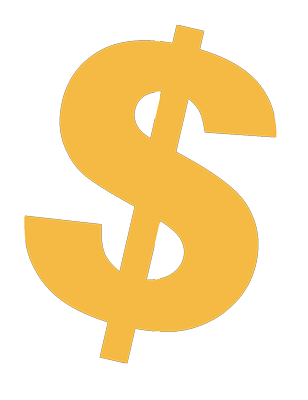 This campus-wide financial wellness initiative is available to all UA students, because juggling finances as a student can be tricky.
Become financially fit!
Each month has a theme relating to financial wellness, and the programming within that month will relate to that theme. Every month you can participate in the webinar lead by topic experts, attend an in-person workshop, complete an at-home challenge and receive a newsletter full of tips and tricks.
The content learned in these sessions are applicable to the needs of college students and will prepare you for long-lasting financial wellness.
Giveaway Opportunities
More details will come for our 2020/2021 giveaway opportunities for the Balancing on a Budget program.
Getting Credit for Completing Tasks & Attending Events
If you plan to watch the webinar live, please register for the webinar at the links in the schedule below. A recorded version of each webinar will be posted on this website within 48 hours after it's presented if you are unable to watch the webinar live.
To receive credit for watching these webinars (both live & recorded), email Taylor Sminchak three facts you learned or tips you plan to implement as a result of watching the webinar.
The at-home challenges will be released on the dates on the schedule below. They will be posted to this website but will also be emailed to students signed up for the newsletters.
To receive credit for completing the challenge, you will need to complete the required tasks and send the requested documentation to Taylor Sminchak.
The workshops will be hosted during the dates/times listed on the schedule below. Workshops provide you the opportunity to practice the content learned in the webinar at the beginning of the month. Activities (both individually and in groups) will be incorporated throughout the hour-long workshop.
To receive credit for attending, you must not be greater than 5 minutes late. Attendance will be taken at the end of the workshop so students cannot leave the workshop early.
At the end of each month, a newsletter will be emailed to you. These newsletters will summarize the content presented throughout the month as well as tips, tricks, and resources.
You will need to sign up to receive the monthly newsletters here. You only need to sign up for the newsletters once. If you no longer

wish to

receive monthly newsletters, email Taylor Sminchak requesting to be removed from the list.
---
Balancing on a Budget 2020-21 schedule
SEPTEMBER
Cutting Costs at Home
WEBINAR: Sept. 2 at noon WATCH HERE
NEWSLETTER: Sept. 30
---
OCTOBER
Avoiding & Reducing Debt
WEBINAR: Oct. 7 at noon WATCH HERE
NEWSLETTER: Oct. 28
---
NOVEMBER
Giving Generously When You Don't Have Much
WEBINAR: Nov. 4 at noon WATCH HERE
NEWSLETTER: Nov. 25
---
DECEMBER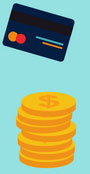 Facing Your Financial Fears
WEBINAR Dec. 2 at noon WATCH HERE
NEWSLETTER: Dec. 9
---
JANUARY
Dave Ramsey's Baby Steps
WEBINAR Jan. 13 at 12 - 1 p.m. WATCH HERE
NEWSLETTER: Jan. 27
---
FEBRUARY
Increasing Income through Side Hustles
WEBINAR Feb. 3 at 12 - 1 p.m. WATCH HERE
NEWSLETTER: Feb. 24
---
MARCH
Preparing for Finances After Graduation
WEBINAR Mar. 3 at 12 - 1 p.m. WATCH HERE
NEWSLETTER: Mar. 31
---
APRIL
Maximizing Financial Wellness Resources
WEBINAR Apr. 7 13 at 12 - 1 p.m. WATCH HERE
NEWSLETTER: Apr. 28